The Best Time to Visit Dubai
Dubai is a mesmerizing city of impressive architecture and vibrant culture. And the endless entertainment of Dubai offers a unique travel experience all year round. Understanding the optimal time to visit Dubai can enhance your trip and guarantee you maximize your experience during your stay. In this comprehensive guide, we'll explore each month, highlighting the reasons it's the best time to visit, must-see attractions, admission fees, exciting events, and helpful local resources to make your Dubai adventure truly unforgettable.
A Month-By-Month guide to visiting Dubai:
January:
Pleasant Weather and Shopping Extravaganza January boasts pleasant weather in Dubai, with average temperatures ranging from 15°C to 24°C (59°F to 75°F). As the sun rises on the vibrant streets of Dubai in January, the city comes alive with the Dubai Shopping Festival. It's the ideal time to explore outdoor attractions like Dubai Marina and Jumeirah Beach. Embrace the cool breeze as you stroll along the stunning Dubai Marina, basking in the glory of its towering skyscrapers. The city buzzes with unbeatable discounts and exclusive events, enticing even the most seasoned shoppers. Admission fees for attractions vary, but most public beaches are free.
Events to Check Out:
·       Dubai Shopping Festival: Various locations throughout Dubai
Useful Local Information: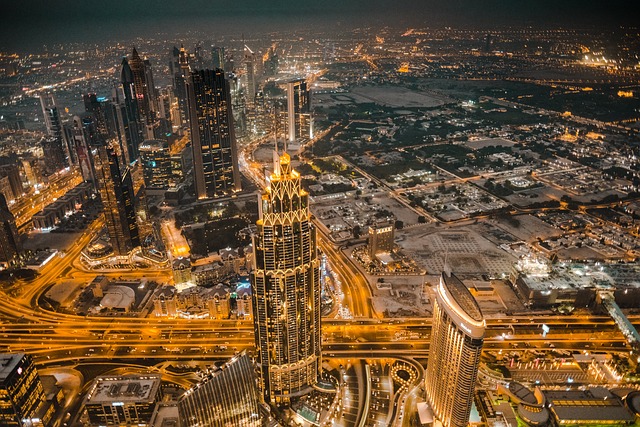 February:
Cultural Celebrations and Outdoor Adventures February welcomes pleasant weather. The temperatures ranging from 16°C to 25°C (61°F to 77°F). Enjoy culinary extravaganza during the Dubai Food Festival this month. Delight your taste buds with a world of flavors as renowned chefs showcase their culinary prowess. After indulging in delightful dishes, quench your thirst for adventure with exhilarating desert safaris and heart-pounding dune bashing experiences. Outdoor enthusiasts can also enjoy thrilling activities such as desert safaris and dune bashing. Admission fees and ticket prices vary based on the chosen activities.
Events to Check Out:
·       Dubai Food Festival: Various locations throughout Dubai.
Useful Local Information: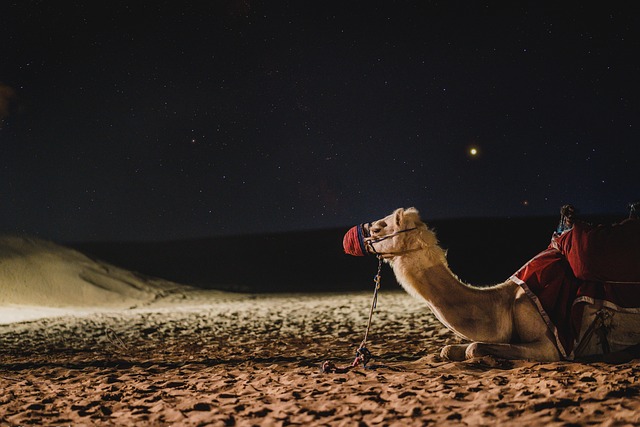 March:
Mild Temperatures and Exciting Water Sports March offers mild temperatures, ranging from 18°C to 27°C (64°F to 81°F). It's making it an excellent time for outdoor activities. Dive into the crystal waters of the Persian Gulf as you explore an underwater wonderland teeming with marine life. Go on a scuba diving tour to see the vibrant coral reefs up close. Feel the rush of adrenaline as you swim alongside graceful dolphins, creating memories that will last a lifetime. Admission fees for water sports and diving centers depend on the chosen provider.
Events to Check Out:
·       Dubai International Boat Show: Dubai Harbour, King Salman bin Abdulaziz Al Saud Street, Dubai.
Useful Local Information: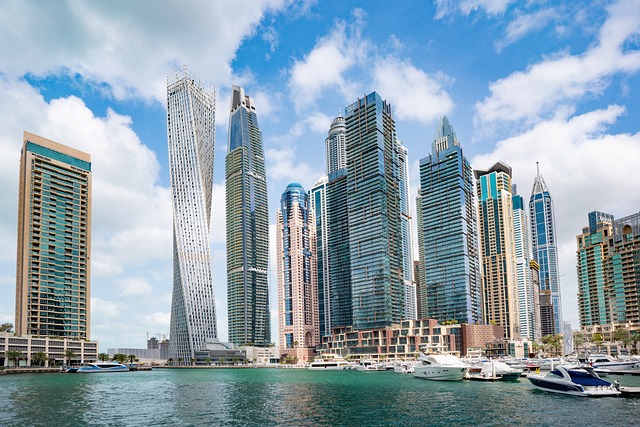 April:
Blooming gardens and family fun April brings pleasant weather with temperatures ranging from 20°C to 32°C (68°F to 90°F). A month of blooming gardens, casts a spell of enchantment over Dubai. Discover the beauty of Dubai's lush gardens such as the Dubai Miracle Garden with stunning flower arrangements. Garden where millions of vibrant flowers create a kaleidoscope of colors. Flutter along with delicate butterflies in the Butterfly Garden, where the beauty of nature flies high. Families can visit the Butterfly Garden where they can interact with thousands of colorful butterflies. These lush harbors offer a serene escape from the bustling cityscape. The entrance fee for the Dubai Miracle Garden and Butterfly Garden is usually around AED 55 for adults and AED 40 for children.
Attractions to Visit:
·       Dubai Miracle Garden: Al Barsha south 3, Dubailand area.
·       Dubai Butterfly Garden: Al Barsha south 3, Dubailand area.
May:
Festive Celebrations and Desert Adventures May presents warm temperatures, ranging from 24°C to 38°C (75°F to 100°F). Dubai during this period envelops the spirit of Ramadan, enveloping the city with an aura of spirituality and celebration. Experience the colourful festivities of Ramadan. As the sun sets, the vibrant Ramadan tents come alive, offering traditional markets where you can savor authentic Arabian delicacies. Immerse yourself in the customs and traditions of this sacred month, and let the warm hospitality of Dubai touch your soul. Alternatively, embark on a desert safari to witness the breathtaking beauty of Dubai's golden dunes. Admission fees for desert safaris vary based on the package and provider.
Events to Check Out:
· Ramadan Tents: Various locations throughout Dubai.

Useful Local Information: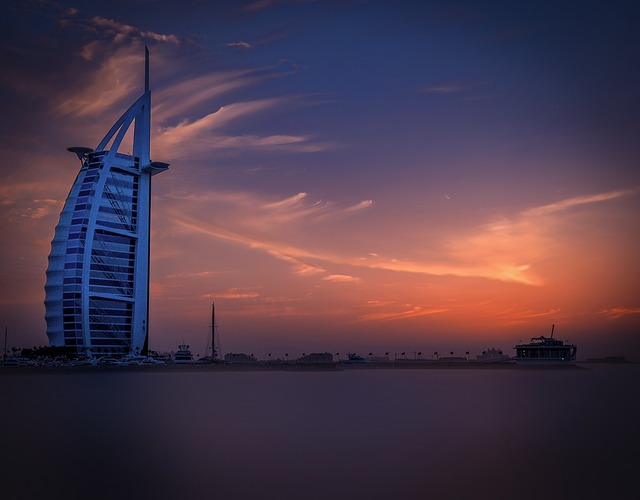 June:
Indoor Attractions and Shopping Retreat In June, Dubai experiences hot temperatures, ranging from 27°C to 40°C (81°F to 104°F). Journeying to Dubai in June presents an opportunity to unleash your inner shopaholic. It's an ideal time to explore indoor attractions and indulge in retail therapy. Seek solace from the scorching heat in the air-conditioned embrace of the Dubai Mall, where luxury brands and entertainment galore await. Indulge in a shopping retreat like no other, relishing the sheer magnitude of this retail paradise. Admission to the mall is free, but certain attractions within may have separate ticket fees.
Attractions to Visit:
·       Dubai Mall: Financial Center Road, Downtown Dubai, Dubai.
Useful Local Information: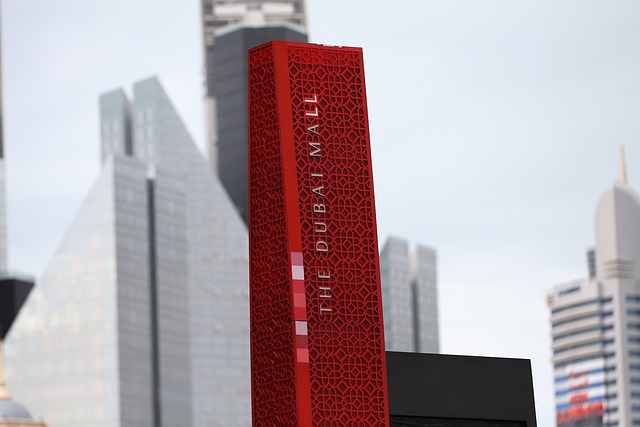 July:
Family-Friendly Fun and Water Parks July brings scorching temperatures to Dubai, ranging from 29°C to 41°C (84°F to 106°F). July beckons thrill-seekers to Dubai's magnificent water parks, where you can defy gravity on exhilarating water slides and ride the waves of excitement. Atlantis Aquaventure Waterpark and Wild Wadi Waterpark offer respite from the summer heat, letting you plunge into a world of aquatic adventures and family-friendly fun. These parks offer exhilarating water slides, wave pools, and family-friendly attractions. Admission fees for water parks vary, with Atlantis Aquaventure starting at around AED 249 for adults and AED 225 for children.
Attractions to Visit:
·   Atlantis Aquaventure Waterpark: Crescent Road, The Palm, Dubai.
·   Wild Wadi Waterpark: Jumeirah Road, Umm Suqeim 3, Dubai.
Useful Local Information: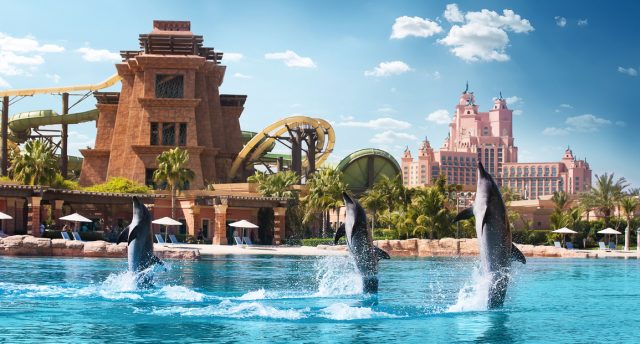 August:
Indoor Entertainment and Cultural Experiences August maintains hot temperatures in Dubai, ranging from 30°C to 42°C (86°F to 108°F). August invites you to escape into the world of arts and culture in Dubai. Witness captivating performances at the illustrious Dubai Opera, where the echoes of melodic symphonies and breathtaking acts resonate. Immerse yourself in the city's heritage at the Dubai Museum, housed in the iconic Al Fahidi Fort, and let history unfold before your eyes. Admission fees for Dubai Opera shows and Dubai Museum are ticketed, with prices varying based on the event and age group.
Attractions to Visit:
·   Dubai Opera: Sheikh Mohammed bin Rashid Boulevard, Downtown Dubai, Dubai.
·   Dubai Museum: Al Fahidi Street, Al Fahidi Historic District, Bur Dubai, Dubai.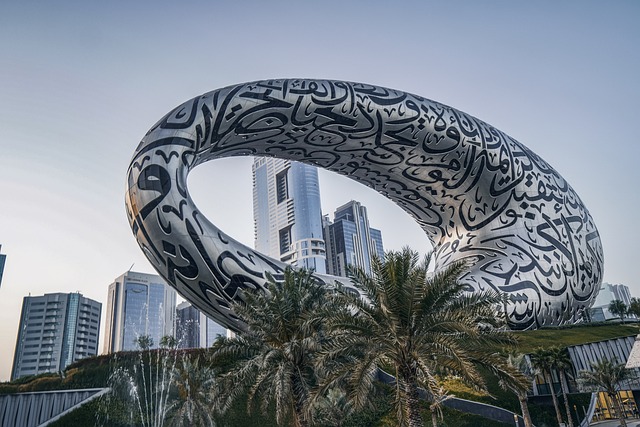 September:
Mild Weather and City Exploration September brings milder temperatures to Dubai, ranging from 27°C to 38°C (81°F to 100°F). In September, Dubai's mild weather invites you to embark on a journey of exploration. Ascend the towering heights of the Burj Khalifa, marveling at the panoramic vistas that stretch as far as the eye can see. Traverse the man-made wonder of Palm Jumeirah, where luxury and elegance unite, leaving you in awe of human ingenuity. Admission fees for Burj Khalifa's observation deck "At The Top" start at AED 149 for adults and AED 114 for children.
Attractions to Visit:
·   Burj Khalifa: 1 Sheikh Mohammed bin Rashid Boulevard, Downtown Dubai, Dubai.
·   Palm Jumeirah: Dubai. No specific admission fee, as it is an open area.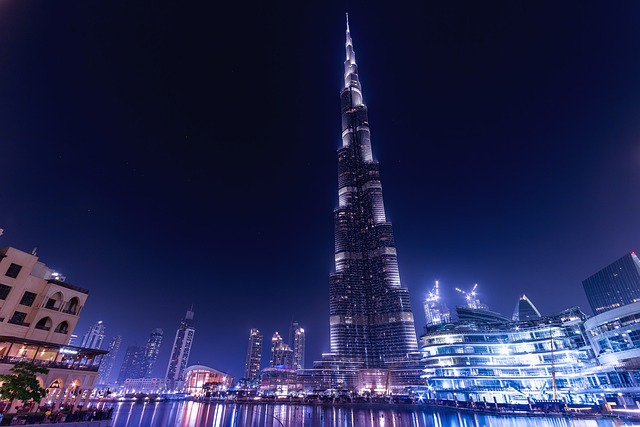 October:
Cultural festivals and outdoor walks Dubai enjoy pleasant temperatures in October, ranging from 24°C to 35°C (75°F to 95°F). As October rolls around, Dubai is taking part in the Dubai Fitness Challenge, igniting the passion for health and wellness. Immerse yourself in the vibrant culture of Dubai during this period. Take part in a variety of fitness activities throughout the city, from invigorating yoga classes on sandy beaches to vigorous workouts in lush parks. Feel the heartbeat of Dubai as you join this inspiring citywide movement. Explore the Dubai Creek and ride a traditional abra (water taxi) to discover the charm of old Dubai. The Dubai Fitness Challenge is a free event, and Abra rides typically cost around AED 1 per person.
Events to Check Out:
·       Dubai Fitness Challenge: Various locations throughout Dubai.
Useful Local Information: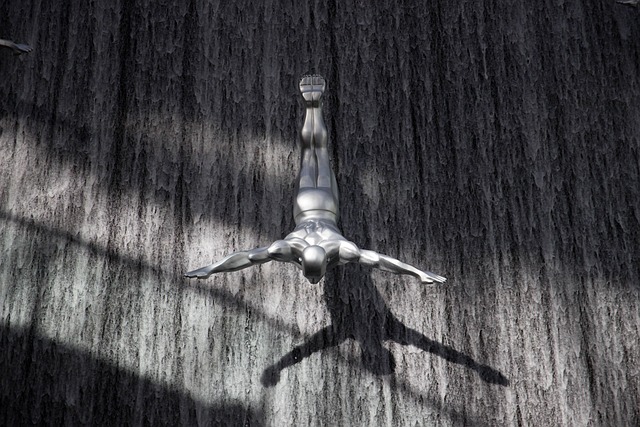 November:
Ideal Weather for Outdoor Adventures November brings pleasant temperatures to Dubai, ranging from 20°C to 31°C (68°F to 88°F). November, a month of perfect weather, invites you to bask in the golden rays of Dubai's stunning beaches. Sink your toes into the warm sands of Kite Beach, where a gentle breeze propels colorful kites into the azure sky. Feel the refreshing touch of the Arabian Gulf as you partake in water sports or simply unwind under the sun's caress. Admission to public beaches in Dubai is free.
Attractions to Visit:
· Kite Beach: Jumeirah 3, Dubai. No specific admission fee, as it is a public beach.
Useful Local Information: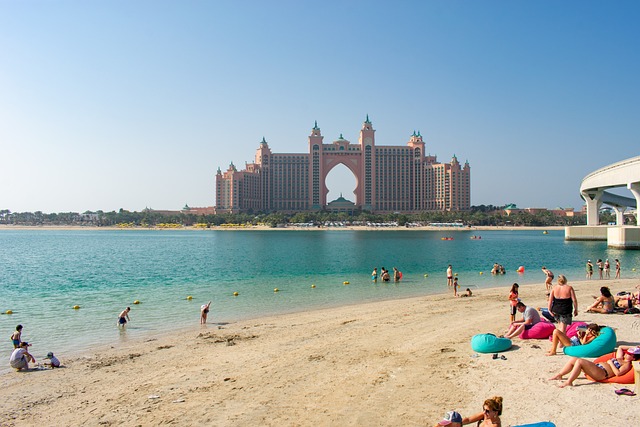 December:
Festive Spirit and Shopping Extravaganza December welcomes pleasant weather in Dubai, with temperatures ranging from 17°C to 26°C (63°F to 79°F). Immerse yourself in the joyful atmosphere of the Dubai Shopping Festival, offering incredible discounts, entertainment, and fireworks. December heralds the grand finale of the year in Dubai, with the resplendent Dubai Shopping Festival captivating visitors with its enchanting allure. Dive into a world of festivities, where dazzling fireworks light up the night sky and the air is filled with laughter and joy. Venture into the captivating Global Village, an amalgamation of cultures and traditions that sparks a sense of wonder. Admission fees for Global Village start at AED 15 per person.
Events to Check Out:
·       Dubai Shopping Festival: Various locations throughout Dubai.
·       Global Village: Sheikh Mohammed bin Zayed Road, Dubai.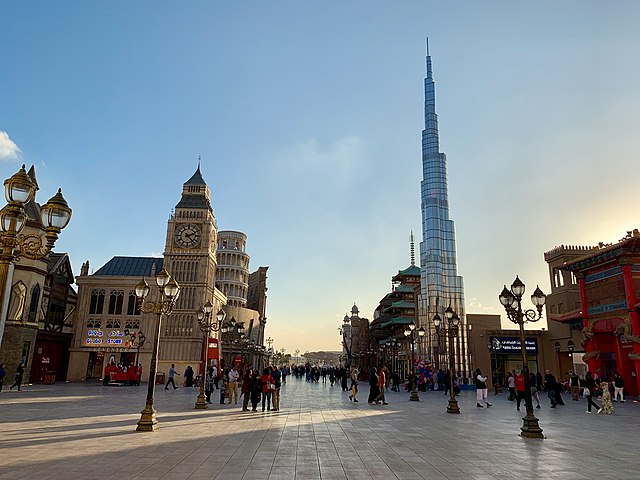 Helpful Notes:
· During the summer months (June to September) it can be hot. Stay hydrated. Be sure to wear light and breathable clothing.
· Check specific dates and times for events and attractions before visiting.
· Book your tickets for popular attractions and events in advance to secure your seat, especially during the peak tourist season.
· Respect local customs and traditions, especially during religious holidays such as Ramadan. Dress modestly and follow proper behavior.
·       A reliable and efficient public transport system, allows you to easily navigate the city (taxis, subways and buses).
· The multicultural landscape embraces visitors from all walks of life, creating an atmosphere of acceptance and diversity.
· Local cuisine teases with its combination of flavors, from traditional Emirati delicacies to international culinary delights.
·       English is widely spoken in Dubai, making it easier to communicate with locals and fellow travelers.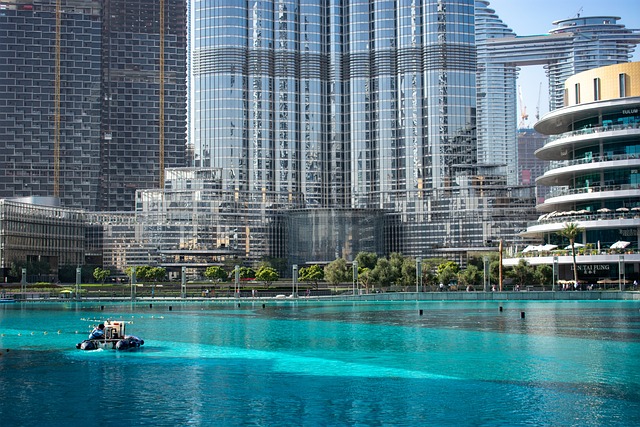 In conclusion, Dubai offers a wealth of experiences throughout the year, each month showcasing unique attractions and events. Whether you're looking for outdoor adventure, cultural festivals or extravagant shopping, there's the perfect time to visit Dubai that suits your preferences. Plan your trip accordingly, taking into account weather conditions, entrance fees and interesting events to make the most of your trip in this vibrant city.
Embrace the magic of Dubai, where dreams come to life and unforgettable memories are forged. Your journey awaits you in this city of wonders where the extraordinary becomes the norm. Choose the best time to visit Dubai and let this vibrant metropolis leave an indelible mark on your heart.
Enjoy your trip to Dubai and let your adventures be filled with unforgettable experiences! Safe travel!
Related posts: