10 Affordable Spring Escapes in Europe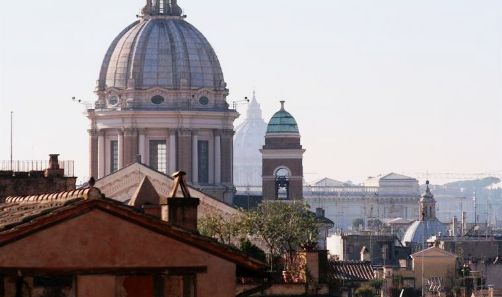 When spring time hits, the world comes alive. Shaking off the grey skies and chill winds of winter, everyone has the urge to escape, to embrace the coming sun and the blossoming paradise of the spring season. So why not plan the perfect spring escape? There are plenty of affordable spring escapes in Europe, in every corner of the continent. Here are the top ten. To begin, there is nowhere more lovely in springtime than Amsterdam. In April, May and June, the city is surrounded by endless fields of brightly colored flowers. Make sure to visit the Keukenhof Gardens to see the world's most lovely tulip garden.
Head to Rome, where the lineups at the Vatican are kilometers-long in the summer, and take advantage of the thinner crowds to see all of the city's best sights. In Ireland, the Emerald Isle sprouts with daffodils and forsythia, adding bright splashes of color to an already beautiful place. Head to Dublin and admire the flowers in St. Stephen's Green.
Malta is one of the most beautiful islands in the Mediterranean, but it can get quite hot and expensive in the summer months, so go during the spring and take advantage of the fresh spring air to sightsee around St. George Basilica. Of course, everyone loves Paris in the springtime, as the old song goes. The trees are in flower, the girls are in skirts, the city is in love, and there is nowhere lovelier on earth. Springtime is beautiful in Istanbul, before the heat and humidity settle down over the city. Wander the bazaars and markets and take in all the sights and sounds. In the Alps, springtime still means skiing, and excellent skiing at that.
Why not check into a St. Moritz hotel, and ski without a hat or gloves? April, May and June are the perfect time to visit Venice, when all the window boxes are in flower, but the crowds and hot weather haven't arrived yet. The same is true for Athens. The spring air and fresh Aegean breezes make visiting the Parthenon an absolute delight.
For your next trip to Europe TravelPhilosophy.com want to suggest the best hotels in Rome and the best hotel in Paris at very competitive prices.