15 of the Best Things To Do in New Orleans
Uncover the Inspirational Gems of New Orleans
New Orleans is the birthplace of energetic jazz. It's the main city of the state of Louisiana. It's surrounded by the Mississippi River, the Gulf of Mexico and Lake Pontchartrain.
The nickname "Big Easy" often used by Americans to refer to New Orleans is not without reason.
There is an atmosphere of carelessness everywhere, in which the culture of France, Africa and the Caribbean are mixed. It is better not to go here with children: nightclubs, alcohol and casinos are at every turn.
The food is delicious here — the stay of the French affects. Less monotonous burgers and sandwiches, more unusual soups and pies. For example, turtle soup, crocodile meat and crab cake are served here.
The city is famous for the Mardi Gras carnival. It is usually held in February or March. You can see how such an event takes place — usually a procession of ornate platforms on wheels passes through the streets of the city, and people walk in colorful costumes.
Look at this action as a spectator or try your luck — ask the organizers to participate before the march.
Sometimes you get lucky. It is very difficult to find accommodation at this time — tourists book rooms for another six months.
In this article, we're excited to share with you our top 15 of the best things to do in this amazing city.
Don't forget to grab your walking shoes and get ready to discover the best of this city without spending a dime!
Explore the French Quarter
The French Quarter is the heart of New Orleans, and there's no better way to experience it than by taking a leisurely stroll down its narrow, cobblestone streets. Its a historical center of the city.
After the big fires at the end of the XVIII century, everything here was built up with small, patterned houses. The houses show how the architecture of France and the flavor of America have become accustomed.
Jackson Square passes through the block. Admire the architecture of the historic buildings, take in the sounds of live music drifting from the many bars and restaurants, and enjoy the unique sights and smells of this vibrant neighborhood.
No official website, as it is a historic neighborhood.
Admission: Free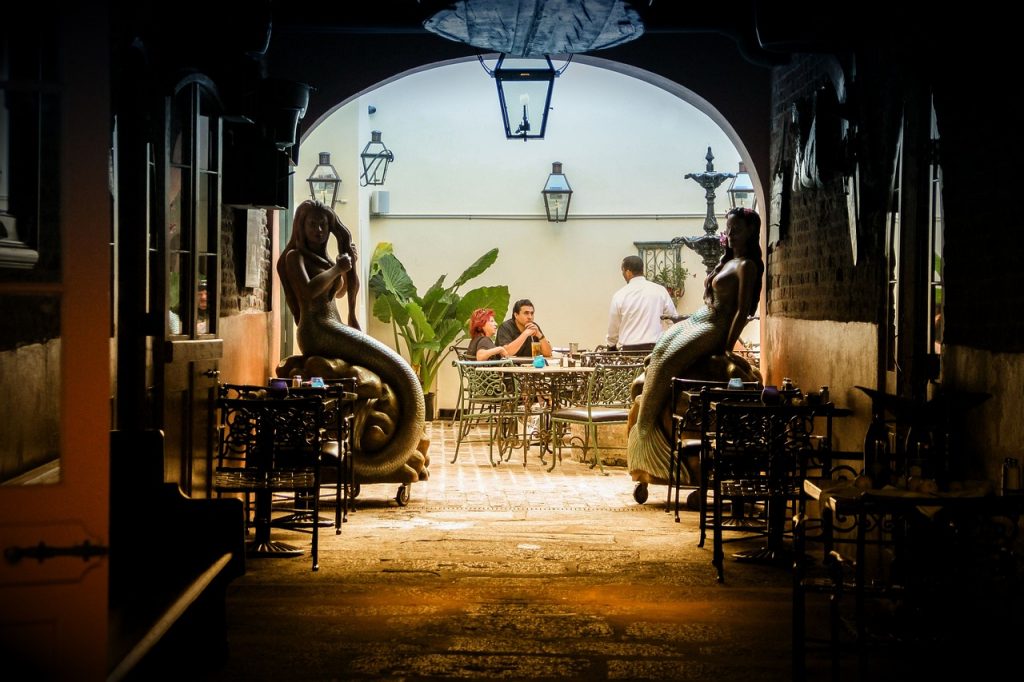 Visit Jackson Square
It's located in the center of the French Quarter. Jackson Square is a public park. You can find a statue of General Andrew Jackson and the Saint Louis Cathedra there.
There are especially a lot of fortune tellers, musicians and artists. There is a French market by the river: a mixture of souvenir shops, stalls with vegetables and fruits, restaurants. And all this — with jazz music in the background.
You can take a guided tour to the cathedral. And you can simply sit and enjoy the beautiful view of the square from one of the benches.
St. Louis Cathedral's official website
Jackson Square: No official website, as it is a public square.
Address: Jackson Square, New Orleans, LA 70116
Admission: Free
Visit the National World War II Museum
The National Museum of the Second World War is an outstanding military history museum. It has an interesting tour with interactive form, involving exhibits, weapons samples and historical documents. Founded in 2000.
It was designated by the US Congress as the official museum of America on the subject of World War II. And it's supported by the Smithsonian Institution. It has three sections:
· The first section is dedicated to the war in the Pacific,
· The second is dedicated to the war in the European theater of operations,
· The third section presents wartime aircraft.
In the museum you can have a comprehensive look at the most significant events in world history.
Address: National WWII Museum, 945 Magazine Street, New Orleans, LA 70130.
Admission: Free for Louisiana residents on select days
Stroll along the Mississippi River
Take a leisurely stroll along the mighty Mississippi River. Enjoy the scenic views, watch steamboats float by, and witness the bustling activity of the riverfront. As you walk, keep an eye out for street performers, local musicians, and picturesque spots to capture memorable photos.
Address: Mississippi Riverfront, New Orleans, LA
Admission: Free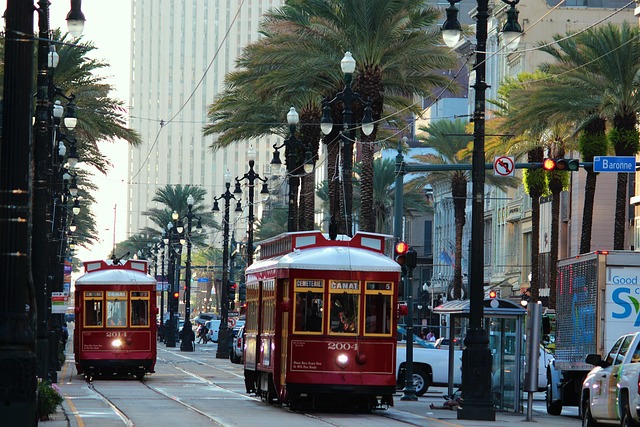 Audubon Park
This idyllic green oasis invites you to immerse yourself in nature's embrace. Audubon Park offers a serene escape with sprawling oak trees and picturesque lagoons.
It's nestled in Uptown New Orleans. You can have a walk or jog in the park. You can find a cozy spot under the shade of majestic oak trees. Then spread out a picnic blanket and indulge in a delightful outdoor feast.
And for those seeking more excitement you can go towards the Audubon Zoo (admission fee required), where you can witness captivating wildlife up close and personal.
Audubon Park is a real gem, where you can enjoy a perfect blend of relaxation, natural splendor and opportunities for unforgettable experiences. And all without spending a single penny. So take your walking shoes, bring your camera and enjoy the beauty at Audubon Park.
Official website of the Audubon Park
Address: Audubon Park, 6500 Magazine Street, New Orleans, LA 70118
Admission: Free (Audubon Zoo has an admission fee)
Crescent City Farmers Market
This lively market is a heaven for food enthusiasts and those seeking a true taste of the local culinary scene. You can experience the local culture and indulge in the flavors of New Orleans at this Market.
Keep in mind that this market is located at various locations throughout the city. You can taste a wide variety of local delicacies, from juicy fruits and vegetables to homemade baked food and flavorful spices.
So, grab a reusable bag, come hungry, and get ready to explore this culinary paradise where flavors, stories, and smiles converge.
Official website of the Crescent City Farmers Market.
Address: Various locations (check website for details)
Admission: Free
New Orleans Jazz National Historical Park
Immerse yourself in the soulful sounds of jazz at the New Orleans Jazz National Historical Park. It's located in the vibrant French Quarter. You can join a free ranger-led walking tour through the French Quarter. Where you can gain insights into the birthplace of jazz, its legends, and the city's musical heritage.
This park is a treasure for jazz enthusiasts and anyone seeking to explore the roots of this magnificent American music genre. The park offers different activities, for example live performances, educational programs and also interactive demonstrations. You can attend a mesmerizing jazz concert where talented musicians bring the spirit of the genre to life.
Also don't forget to participate in a workshop to learn the methods of playing a jazz instrument. Maybe you can find your hidden talent!
Official website of the park
Admission: Free (Donations are appreciated).
Mardi Gras World
Mardi Gras World offers an immersive and unforgettable experience. Don't forget to take a free self-guided tour of this working warehouse. While exploring you'll be mesmerized by the incredible floats, each one a masterpiece of design and creativity. An artistic craftsmanship that brings the iconic parades to life.
Official website of Mardi Gras World
Admission: Free (Guided tours are available for a fee)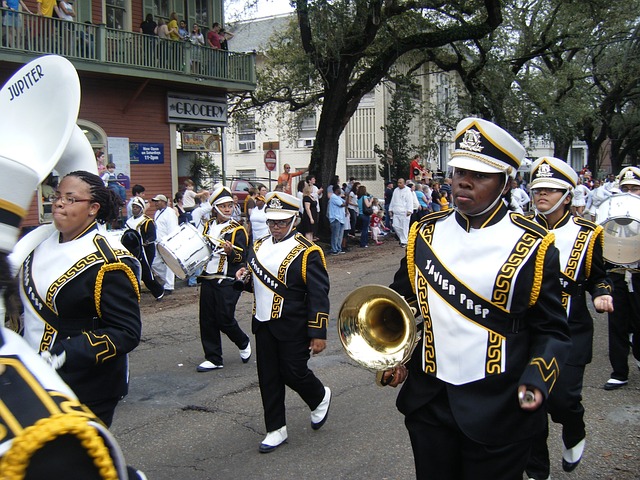 The New Orleans Historic Voodoo Museum
Delve into the mystical world of Voodoo at the New Orleans Historic Voodoo Museum. You can discover the intriguing history, rituals and practices of this religion through an extensive collection of artifacts, artworks and educational displays.
You can also check out the origins of Voodoo. Its African and Haitian influences and its significance in New Orleans' cultural tapestry.
Marvel at an impressive collection of Voodoo relics, including ceremonial masks, talismans, and mystical artwork that provide a glimpse into the spiritual practices of this captivating tradition.
Don't forget to take a guided tour where you can learn stories and insights into the complex history and beliefs surrounding Voodoo.
Official website of the museum
Address: 724 Dumaine Street, New Orleans, LA 70116
Admission: Free (Donations are appreciated)
Garden District
Embark on a self-guided walking tour of the elegant Garden District, known for its picturesque streets lined with magnificent mansions and beautifully manicured gardens. Admire the stunning architecture.
This historic neighborhood is a true treasure trove of architectural marvels, lush gardens, and captivating stories.
Don't miss the opportunity to explore Lafayette Cemetery No. 1. It's a hauntingly beautiful above-ground burial ground that dates back to the early 19th century.
No official website, as it is a neighborhood.
Address: Garden District, New Orleans, LA
Admission: Free (Some guided tours may have a fee)
Algiers Ferry
This charming ferry service connects the bustling downtown area with the historic Algiers neighborhood. It's not only a convenient mode of transportation, but also an opportunity to enjoy stunning views of the city's skyline and the majestic Mississippi River.
Once you reach Algiers Point, take a walk through this charming neighborhood with its colorful houses, shops and cafe. You can explore the Algiers Point neighborhood, which has a collection of beautifully preserved historic buildings and a lively local arts scene.
No official website, as it is a public transportation service.
Address: Algiers Ferry Terminal, 200 Morgan Street, New Orleans, LA 70114
Admission: Free (Ferry rides are free for pedestrians)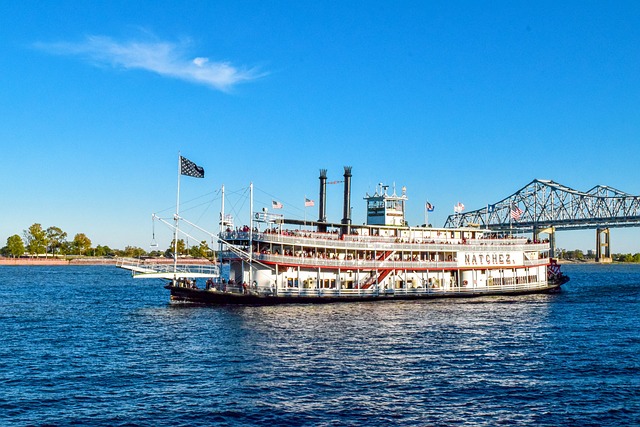 Free Concerts and Events
Don't forget to keep an eye on New Orleans' event calendar, as it's filled with exciting free concerts and events that will make your visit even more memorable. The city truly knows how to celebrate music, art, and local traditions in style.
One event that music lovers shouldn't miss is the Jazz in the Park series. Held at Armstrong Park in the historic Treme neighborhood. Another fantastic event to mark in your calendar is the Wednesday at the Square concert series. Held in Lafayette Square.
Street performances are another highlight of the city's music scene.
New Orleans Street Art
You can take a walk through the neighborhoods of this wonderful city. We recommend exloring on a self-guided walking tour. It's like stepping into an open-air gallery.
Where art comes to life and engages with the urban landscape. From colorful murals to thought-provoking graffiti, the street art scene in New Orleans offers a visual feast. It provides insight into the city's artistic spirit. One of the amazing aspects of street art is its accessibility and its free.
Jean Lafitte National Historical Park and Preserve
Are you ready to experience the mesmerizing beauty of Louisiana? Step into the Jean Lafitte National Historical Park and Preserve. This remarkable park is named after the legendary pirate Jean Lafitte.
It offers an enchanting fusion of rich cultural heritage and breathtaking natural wonders. Don't forget to learn about the region's diverse ecosystems, rich wildlife and fascinating cultural heritage.
You can explore the free visitor center.
Official website of the park
Address: 419 Decatur Street, New Orleans, LA 70130
Admission: Free
Window Shopping on Magazine Street
Magazine Street is a heaven for fashion enthusiasts with a diverse array of clothing boutiques and designer stores offering the latest trends and one-of-a-kind pieces. Indulge in some retail therapy with a leisurely stroll along Magazine Street.
Enjoy window shopping, discover local treasures and soak in the vibrant atmosphere of this vibrant shopping district.
No official website, as it is a street lined with shops and businesses.
Address: Magazine Street, New Orleans, LA
Admission: Free (Shopping costs vary based on purchases)
In conclusion, New Orleans offers many free attractions and experiences. You can explore city's unique culture, history and atmosphere without spending a dime. Start checking iconic neighborhoods with sounds of jazz. We are sure you'll have a memorable trip!
So, pack your bags and curiosity, leave your wallet behind and we are sure that you will have one remarkable time in this wonderful city.