A Smart—and Techy—Stay in Rome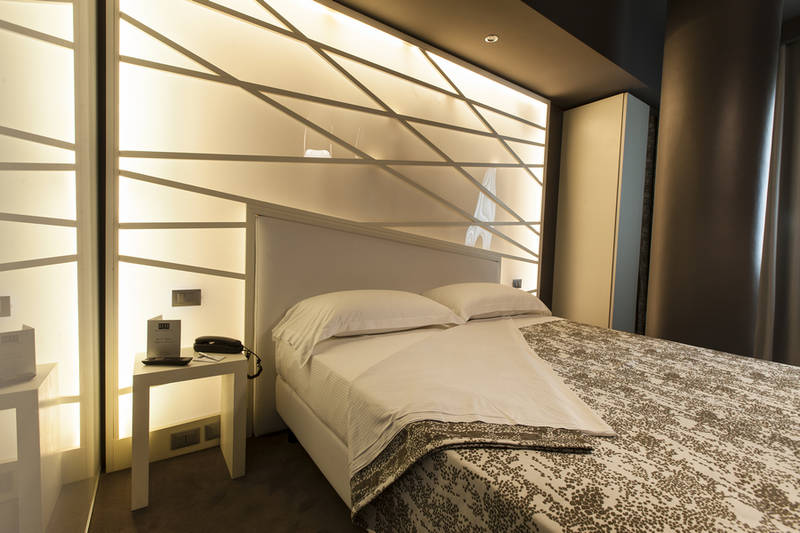 Travelers are always looking for the next best thing, and Smart Hotel in Rome is the next best thing.
The newest 4-star boutique hotel in Rome, Smart Hotel offers guests a swanky, modern setting and all of the most technologically-savvy amenities one could imagine.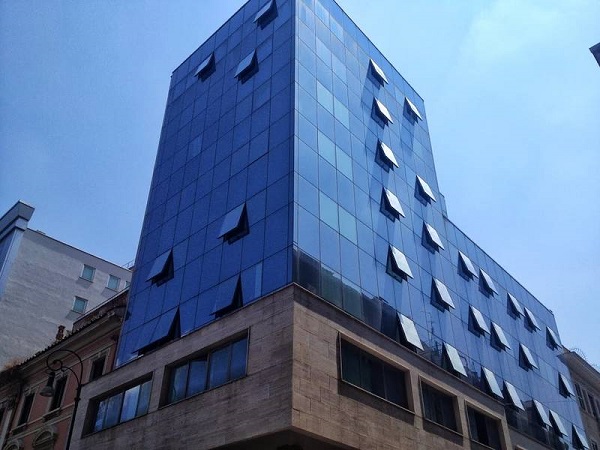 Arriving at this trendy Rome hotel is beyond easy.  Located just blocks away from Termini Station, on the small but quaint Piazza Indipendenza, Smart Hotel is convenient for arriving to and departing from Rome (including airport connections), as well as getting around Rome, as Termini is the hub for the entire train, bus, and Metro system.  While it might be a little outside of the main Rome tourist fray, getting from Smart Hotel to the Colosseum, the Spanish Steps, and even the Vatican is simple and fast.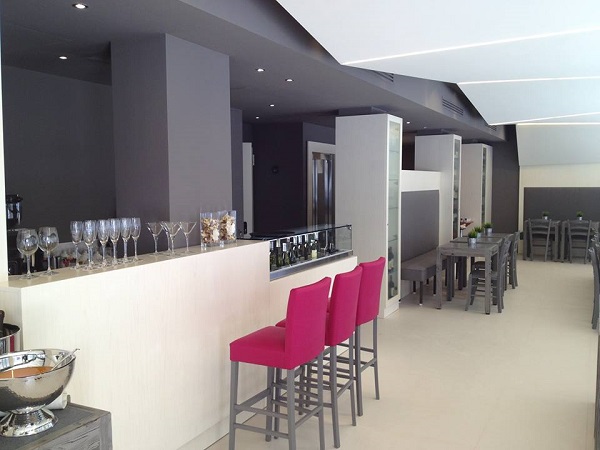 Upon arrival, guests will immediately notice the chic, sleek décor inside Smart Hotel.  From the geometric patterns on the pavement outside to the all-white-with-pops-of-color theme on the inside, Smart Hotel is modern minimalist.  The lobby has a comfortable seating area, a contemporary bar, and a quaint dining area where breakfast is served every morning—though you may also opt to take breakfast in your room.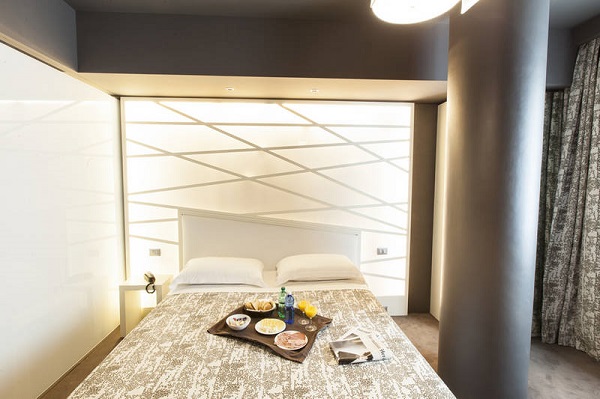 As for the 64 guest rooms, they're all decorated with stylish wall art (sometimes composed of the architecture itself), comfortable beds, a work desk, free WiFi, and mini-fridges.  Guest room arrangements include junior suites, triples, doubles, twins, and family rooms.  But that's just the start—then you get the "smart" amenities, like an interactive Power TV that offers entertainment, infotainment, information and settings, and hotel information.  The TV does way more than entertaining, it can be your lifeline to the city and to the hotel, giving information about where to go in Rome, the weather, suggested itineraries, places to dine, how to set up a wake-up call, and more.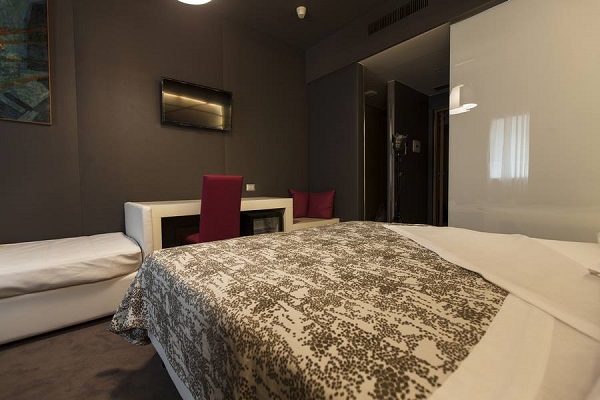 This new Rome hotel is also a great choice for those traveling to Rome for business.  This Rome boutique hotel doubles as a Rome business hotel, offering a meeting room that can accommodate up to 70 people, WiFi in each guest room, modern technology in the meeting room, and an on-site restaurant and bar to entertain clients or set up group lunches and dinners.  Plus, business travelers in Rome will appreciate that the hotel is close to Termini Station, making it easy to get around to other meetings in Italy or connecting to the airport.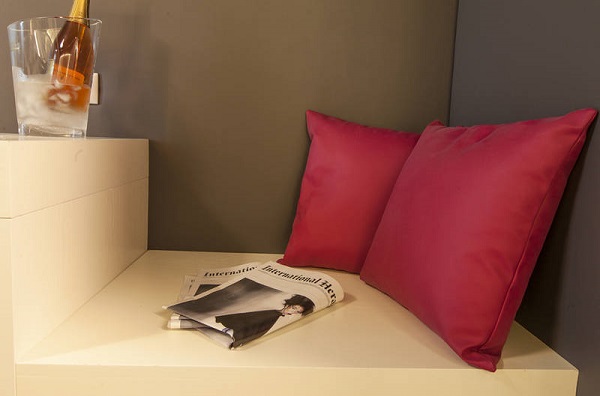 Both those who love new gadgets and those who love experiencing the unique accommodations of a boutique hotel, not to mention those who want a hotel in Rome close to Termini Station, will love Smart Hotel in Rome.
SMART HOTEL ROMA
P.za Indipendenza, 13 bis – 00185 Rome – Italy