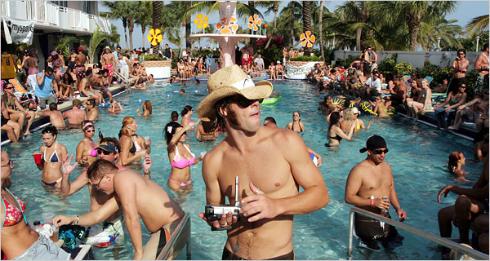 Every year millions of people take a vacation or two, work permitting.  Some like to make their vacation cultural, entertaining and/or relaxing.  The types of travelers vary from active and explorative to laid back and partiers.
If your one of those travelers that is looking to relax and party then the
destination
will probably be one with
beaches
and parks and
nightlife
.  Two of the
top destinations
for beach and nightlife are
Ibiza
and
Formentera
.
During the day you can enjoy
sunbathing and swimming
at
Talamanca
or
Las Salinas in Ibiza
or El Pujol or La Savina in
Formentera
.  Both Balearic Islands also have
clubs, pubs and cafés
to enjoy late evening and nightlife.  
Ibiza
is known to be a bit wilder, while
Formentera
is the opposite, but rest assured that both will ensure a pleasurable vacation.