Thailand: A Magical Place with Beautiful Scenery, Culture and Relax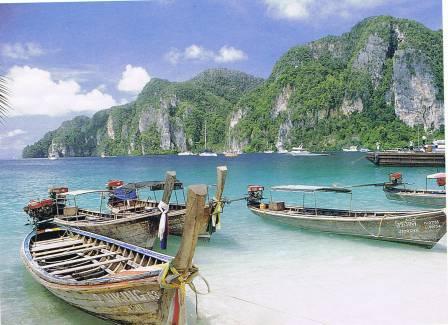 Thailand
is a country filled with culture, history, artifacts and natural beauty.  One of the most popular destinations is
Bangkok
a metropolis that offers shopping, nightlife and attractions of historical and cultural value to
Thailand
(
www.tourismthailand.org
).
Staying in a Bangkok hotel permits travelers to see the many wonders of this vibrant city, plus its temples and Buddha images.  If instead interested in Thailand's natural scenery and ethnic tribes accompanied with some activity and night markets, Chiang Mai is where many travelers go.  It is located near the Ping River and offers trekking paths in the surrounding jungle.
These types of tours can be done by foot, boat, horse or elephant-back riding.  
Bangkok and Chiang Mai
are favorable for a fun and explorative vacation, but don't forget that
Thailand
(
www.gothailand.com
)offers more as well.  When researching your trip make sure to look into other Thailand towns like Udon Thani, Nong Khai, Pattaya, Ko Chang, Ayutthaya, and Phuket.