The 15 Most Beautiful Beaches in Malaysia
Are you in search of the perfect beach getaway in Malaysia? Look no further!
Malaysia is blessed with an abundance of breathtaking beaches that cater to every traveler's desires.
Malaysia is a fascinating Southeast Asian gem. It's known for its diverse culture, dynamic cities, lush rainforests and amazing coastlines. It has a lot of stunning beaches that will leave you awe-struck. From perfect white sands to crystal-clear sky-blue waters, these beaches offer a breathtaking blend of natural beauty and cultural diversity.
If you seek relaxation, adventure or lively festivities, Malaysia's coastal wonders have it all.
And why is Malaysia? Here are a few reasons why visiting the beaches in Malaysia is a must:
Natural Beauty: Malaysia is blessed with a natural beauty and its beaches are no exception. The picturesque islands, towering limestone cliffs and coral reefs make for postcard-perfect scenery.
Tropical Paradise: Malaysia's beaches symbolyze the essence of a tropical paradise. Imagine palm-fringed shores, swaying hammocks, and gentle sea breezes. The tropical climate ensures warm temperatures throughout the year, making it an ideal destination for beach lovers seeking to escape the cold or simply unwind in a tropical setting.
Diverse Marine Life: The waters surrounding Malaysia's beaches are teeming with diverse marine life. Snorkeling and diving enthusiasts can explore vibrant coral reefs, encounter colorful fishes, and even spot turtles, reef sharks, and other fascinating sea creatures. It's a haven for underwater enthusiasts and nature lovers alike.
Water Sports and Activities: Enjoy snorkeling, scuba diving, kayaking, jet skiing or parasailing. The warm waters and nice conditions make it a great playground for water sports lovers.
Cultural Experiences: Malaysia's beach destinations also offer unique cultural experiences. You can see traditional music, dance and art during local festivals and events held on the beaches. This provides an opportunity to get closer the local culture and traditions of Malaysia.
Relaxation and Tranquility: If you're seeking relaxation and meditation, you will find a perfect escape here. The cozy ambiance of the beaches will help you unwind and reenergize.
Delicious Cuisine: Malaysia is famous for its diverse and flavorful cuisine. You can find a wide range of culinary delights: for example fresh seafood, local street food or fine-dining.
And here discover the 15 most beautiful beaches in Malaysia.
Langkawi Island Beach, Langkawi
Langkawi Island Beach is located on the picturesque island of Langkawi. It's a tropical paradise famous for its azure waters and lush landscapes. With its majestic limestone cliffs and swaying palm trees, this beach offers a tranquil escape. Don't miss the Langkawi International Maritime and Aerospace Exhibition. Its a thrilling event showcasing impressive air and sea displays.
Address: Langkawi, Kedah, Malaysia.
Travel Tip: Rent a jet ski or indulge in a sunset cruise to witness the stunning beauty of Langkawi Island Beach from a different perspective.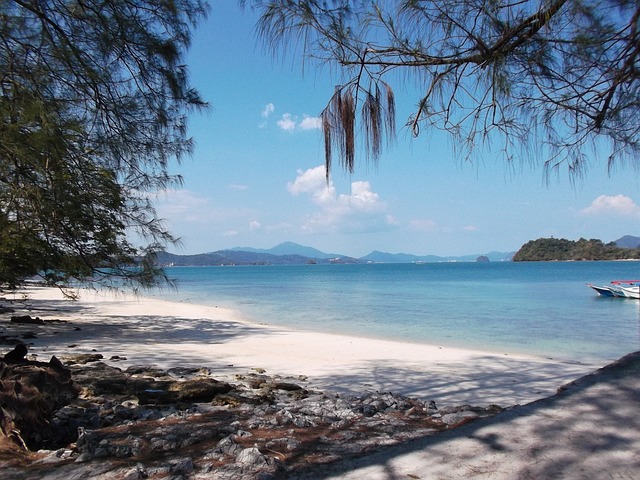 Perhentian Islands, Terengganu:
If you crave idyllic beaches and vibrant marine life, then head to the Perhentian Islands. This breathtaking archipelago is a heaven for snorkeling and diving lovers. Immerse yourself in the underwater wonderland of colorful coral reefs and encounter turtles, reef sharks and tropical fish. Don't forget to film this marvelous momemts! During the Perhentian Island Challenge, adventure seekers can participate in a thrilling race around the islands.
Address: Pulau Perhentian, Terengganu, Malaysia.
Travel Tip: Opt for a boat tour to explore neighboring islands such as Pulau Rawa and Pulau Susu Dara for a complete island-hopping experience.
Coral Bay, Pangkor Island:
Its nestled on Pangkor Island. Coral Bay beckons with its soft, powdery sands and captivating coral reefs. Snorkel amidst a kaleidoscope of marine life or simply relax and soak up the sun on this tranquil beach. The annual Pangkor Island Festival showcases traditional music, dance, and art. It provids a glimpse into the local culture.
Address: Pangkor Island, Perak, Malaysia.
Travel Tip: Embark on a hike to Pangkor Hill for a panoramic view of the island and its stunning coastline.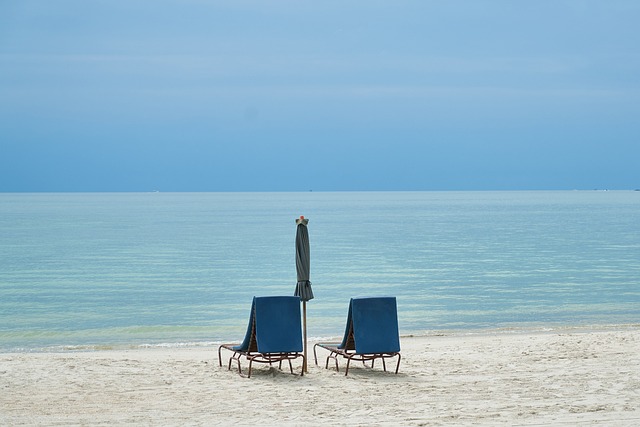 Tanjung Rhu Beach, Langkawi:
With its striking rock formations and tranquil atmosphere, Tanjung Rhu Beach is the epitome of natural beauty. Explore hidden caves, marvel at the mangrove forests. Take a walk along the pristine shorelinedont forget to visit the Langkawi International Maritime and Aerospace Exhibition. Where you can see aerial acrobatics against the backdrop of this mesmerizing beach.
Address: Langkawi, Kedah, Malaysia.
Travel Tip: Get a kayak and paddle through the forests in the serene surroundings.
Rawa Island Beach, Johor:
Situated off the coast of Johor. Rawa Island Beach captivates with its postcard-perfect scenery. Boasting crystal-clear waters and vibrant coral reefs, this beach is ideal for snorkeling and swimming. Rawa Island Music Festival is a popular event held on the beach. It offers live music performances and a lively atmosphere.
Address: Pulau Rawa, Johor, Malaysia.
Travel Tip: Stay in one of the beachfront chalets for an unforgettable sunrise view over the sparkling ocean.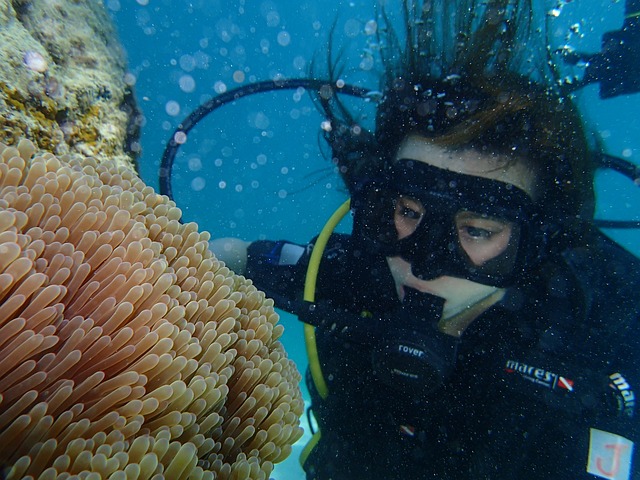 Coral Beach, Redang Island:
Redang Island's Coral Beach is a tropical haven famous for its breathtaking marine life and coral reefs. Snorkel alongside colorful fishes and discover the wonders of the underwater world. Each year, the Redang Island Summer Camp invites visitors to take part in a variety of fun activities, including beach volleyball and snorkeling excursions.
Address: Pulau Redang, Terengganu, Malaysia.
Travel Tip: Embark on a snorkeling or diving excursion to explore nearby marine parks, such as Pulau Lima and Pulau Paku Besar.
Borneo Beach, Sabah:
For a captivating blend of adventure and relaxation, head to Borneo Beach in Sabah. Surrounded by flourishing rainforests and the shimmering South China Sea. This beach offers an exclusive experience. Attend the Borneo Beach Fest. It's a dynamic event celebrating local arts, music, and cultural performances.
Address: Borneo, Sabah, Malaysia.
Travel Tip: Take a guided tour to explore the nearby Kinabalu National Park. It's a place of  Mount Kinabalu, Southeast Asia's highest peak.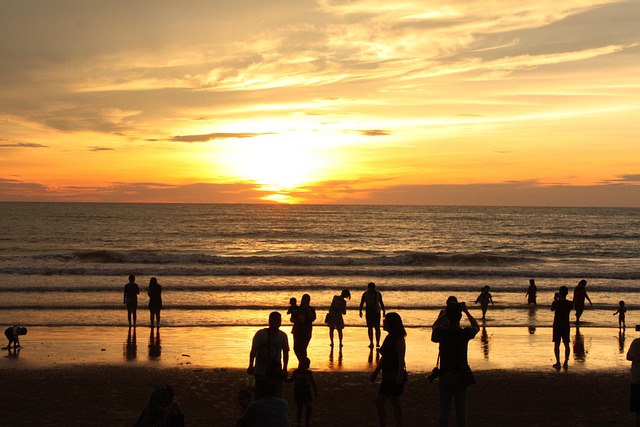 Teluk Chempedak Beach, Kuantan:
Its located in Kuantan, Teluk Chempedak Beach entices visitors with its golden sands and gentle sea breezes. Enjoy a variety of water sports activities or relax in the shade of swaying casuarina trees. During the International Kite Festival, the skies above Teluk Chempedak Beach are filled with vibrant kites of all shapes and sizes.
Address: Kuantan, Pahang, Malaysia.
Travel Tip: Visit nearby Turtle Sanctuary and witness the conservation efforts dedicated to protecting endangered sea turtles.
Juara Beach, Tioman Island:
Tioman Island's Juara Beach is a hidden gem, boasting untouched natural beauty and a laid-back ambiance. With its crystal-clear waters and lush rainforest backdrop, it's a paradise for nature lovers. The annual Tioman Surf Festival attracts surfers from around the world, showcasing their skills against the backdrop of this pristine beach.
Address: Pulau Tioman, Pahang, Malaysia.
Travel Tip: Embark on a trek through the dense rainforest to Asah Waterfall and indulge in a refreshing dip in the cascading waters.
Long Beach, Perhentian Kecil:
Perhentian Kecil's Long Beach is a tropical paradise renowned for its vibrant coral reefs and abundant marine life. Snorkel, dive, or simply bask in the sun on this picturesque beach. The Perhentian Island Challenge, an annual endurance race, takes participants on an exciting journey around the islands, including the stunning Long Beach.
Address: Pulau Perhentian Kecil, Terengganu, Malaysia.
Travel Tip: Explore nearby Turtle Beach and witness the nesting and hatching of endangered sea turtles during the nesting season.
Tanjung Aru Beach, Kota Kinabalu:
It's located near Kota Kinabalu, Tanjung Aru Beach offers a postcard-perfect tropical setting. It has spectacular sunsets and breathtaking views of nearby islands. It's an ideal spot for photography lovers. The annual Kota Kinabalu Food Fest is held on the beach. It tantalizes taste buds with an array of local delicacies and international cuisines.
Address: Kota Kinabalu, Sabah, Malaysia.
Travel Tip: Don't miss the opportunity to visit nearby Tunku Abdul Rahman Marine Park and indulge in snorkeling or island hopping.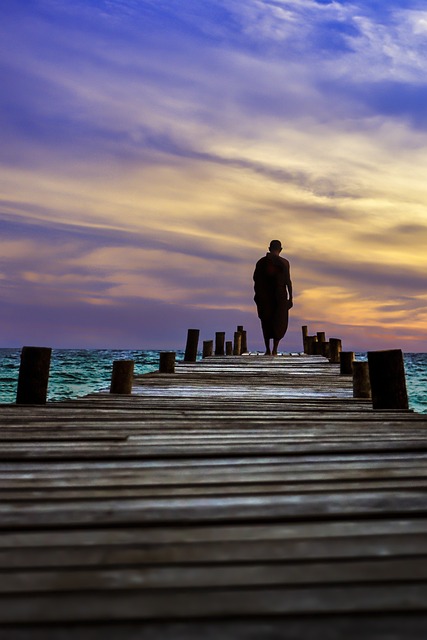 Tenggol Island Beach, Terengganu:
Tenggol Island Beach is located off the east coast of Malaysia. Its a hidden paradise for diving enthusiasts. Dive into the vibrant underwater world filled with colorful corals and exotic marine species. The annual Tenggol Island Dive Festival invites divers to explore the island's underwater wonders and enjoy diving competitions.
Address: Pulau Tenggol, Terengganu, Malaysia.
Travel Tip: Stay at one of the beachfront resorts. It provides you convenient access to the diving spots and stunning ocean views.
Teluk Dalam Beach, Pulau Pangkor:
Located on the scenic Pangkor Island. Teluk Dalam Beach is a hidden gem waiting to be discovered. It has calm waters, golden sands and greenery. It offers a serene and secluded retreat. Enjoy a relaxing swim, take a walk along the shore or simply relax and soak in the peaceful ambiance. Don't miss the opportunity to witness breathtaking sunsets painting the sky in vibrant hues.
Address: Pangkor Island, Perak, Malaysia.
Travel Tip: Rent a bicycle and explore the island's charming villages and landmarks, such as the historic Dutch Fort and the vibrant Pangkor Town.
Pantai Cenang, Langkawi:
Pantai Cenang is one of Langkawi's most popular and lively beaches. It offers a wonderful atmosphere and a wide range of entertainment options. The long stretch of soft,white sand is perfect for sunbathing. Clear blue waters invite you to take a refreshing dip. Explore the beachfront shops, indulge in local cuisine at the beachside restaurants. Enjoy exciting water sports activities, such as jet skiing and parasailing.
Address: Langkawi, Kedah, Malaysia.
Travel Tip: Take a sunset cruise along the coast of Pantai Cenang for breathtaking views of the sun dipping below the horizon, creating a magical spectacle.
Mabul Island Beach, Sabah:
Its nestled in the Celebes Sea. Its a paradise for diving enthusiasts and underwater photographers. Its famous for its incredible marine biodiversity and mesmerizing coral reefs. It offers unforgettable diving and snorkeling experiences. Swim alongside colorful fish, encounter fascinating sea turtles, and marvel at the vibrant underwater world. The annual Mabul International Dive Festival showcases the island's rich marine ecosystem and attracts diving enthusiasts from around the world.
Address: Mabul Island, Sabah, Malaysia.
Travel Tip: Explore the nearby Sipadan Island, known as one of the world's top dive sites, for an extraordinary diving adventure and the chance to spot larger marine species, including sharks and rays.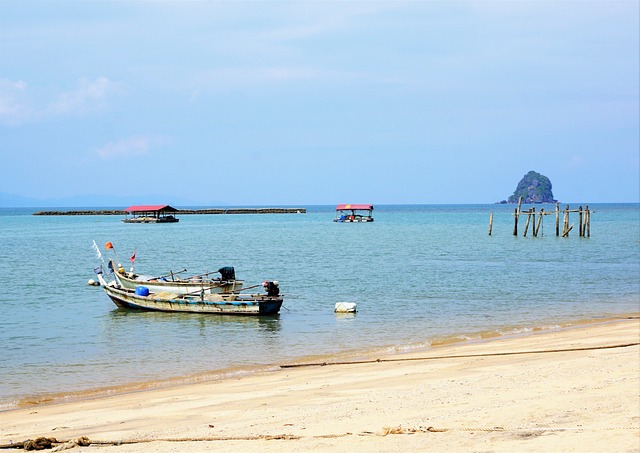 Now that you have had on a virtual journey exploring the 15 most beautiful beaches in Malaysia. So we hope that you are well-equipped to plan an unforgettable beach adventure. From the breathtaking shores of Langkawi Island Beach to the vibrant marine life of Perhentian Islands, Malaysia's coastal wonders offer a blend of natural beauty, thrilling water sports and great cultural experiences.
So, dear readers, stay tuned for more exciting travel content. We hope our guide has inspired you to pack your bags, chase the sun and explore the stunning beaches in Malaysia. If you seek relaxation, adventure or a mix of both, we wish you a fantastic time filled with sunshine, laughter and unforgettable memories.