The 18 of the Best Things to Do in Amsterdam For Women
Welcome to Amsterdam, a lively and captivating city renowned for its storied past, picturesque canals, and progressive mindset. Whether you're embarking on a solo journey or exploring with companions, Amsterdam offers an array of activities catered to women.
This guide presents a comprehensive overview of the finest things to do in Amsterdam, encompassing cultural landmarks and trendy neighborhoods.
Our aim is to offer you valuable recommendations to enhance your time in this vibrant city. Let's dive into the multitude of experiences Amsterdam has to offer and make the most of your visit!
1. Explore the Anne Frank House
Step back in time and learn about the poignant story of Anne Frank and her family during World War II. Plan ahead by purchasing entrance tickets online to avoid long queues and make the most of your visit.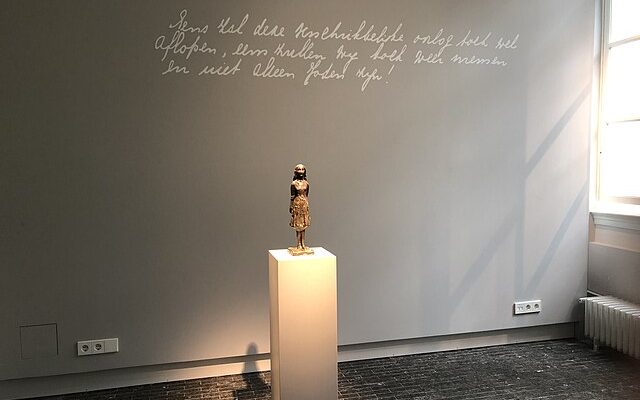 2. Wander through the Rijksmuseum
 Enjoy an immersion in the world of art and history in the famous State Museum. Admire the works of Dutch masters such as Rembrandt and Vermeer, and be sure to visit the famous painting "Night Watch".
3. Take a Canal Cruise
Discover Amsterdam's picturesque canals by taking a leisurely canal cruise. Enjoy the scenic views and learn about the city's architecture, culture, and history. Various operators offer canal tours, and tickets can be purchased at their respective websites.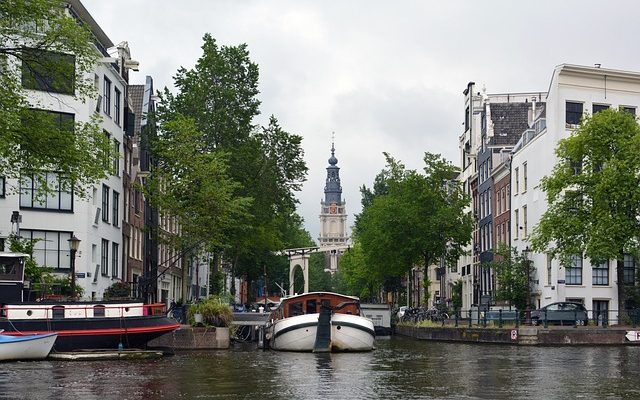 4. Visit the Van Gogh Museum:
Delve into the world of Vincent van Gogh and admire his extraordinary art collection.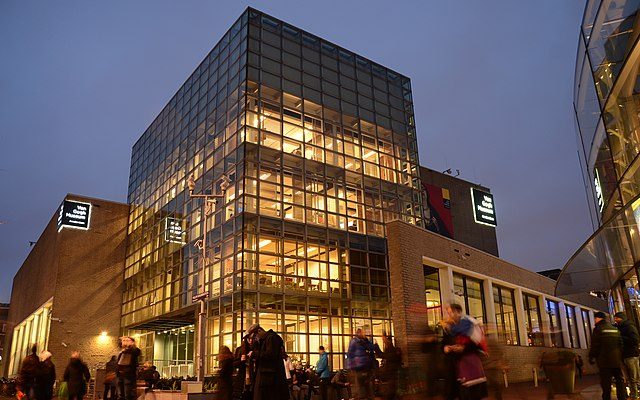 5. Experience the Vondelpark:
Escape the bustling city and unwind in the tranquil surroundings of Vondelpark. Take a leisurely stroll, rent a bike, or enjoy a picnic amidst beautiful greenery. Entry to the park is free.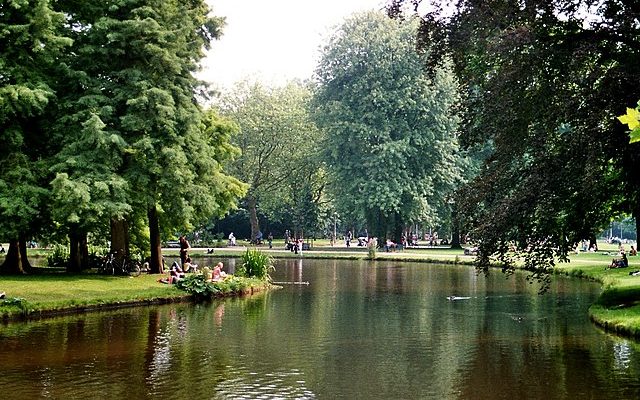 6. Discover the Jordaan Neighborhood:
Wander through the charming streets of the Jordaan neighborhood, known for its boutique shops, quaint cafes, and cozy pubs. This area offers a delightful mix of Dutch culture and contemporary flair.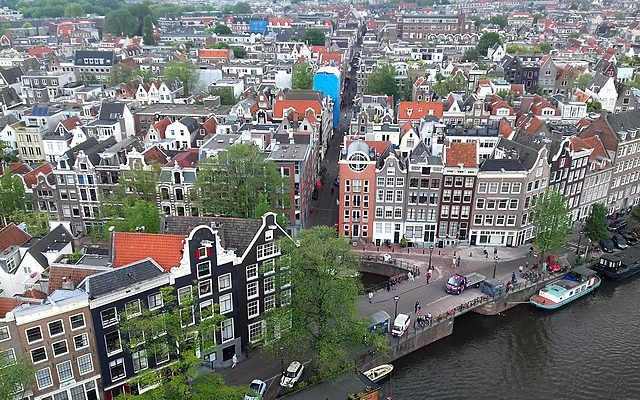 7. Shop at the Nine Streets (De Negen Straatjes):
 Indulge in a shopping spree at the trendy Nine Streets district. This area is dotted with boutique stores, vintage shops, and unique concept stores, offering an array of fashion, design, and lifestyle products.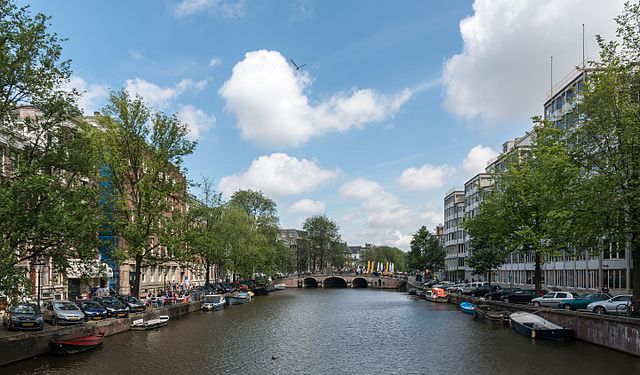 8. Experience the Flower Market (Bloemenmarkt):
 Immerse yourself in a sea of vibrant colors at the famous floating flower market. Admire the diverse selection of flowers, bulbs, and souvenirs, and perhaps even take some home with you.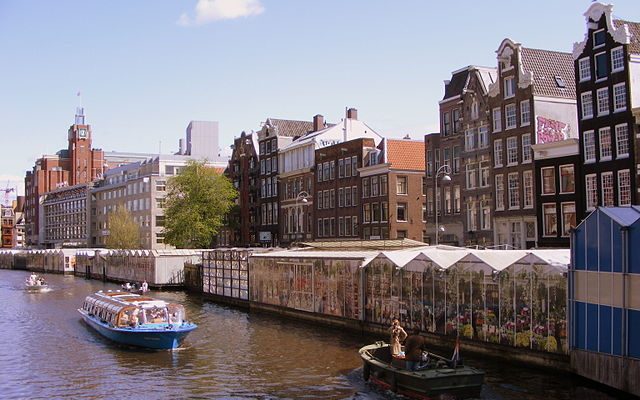 9. Visit the Royal Palace (Koninklijk Paleis):
Marvel at the grandeur of the Royal Palace, located at Dam Square. Discover the lavish interiors of the palace, which encompass the grand Council Chamber and the exquisite Citizens' Hall. Admission tickets can be obtained directly at the entrance of the palace, allowing you to immerse yourself in its opulent beauty.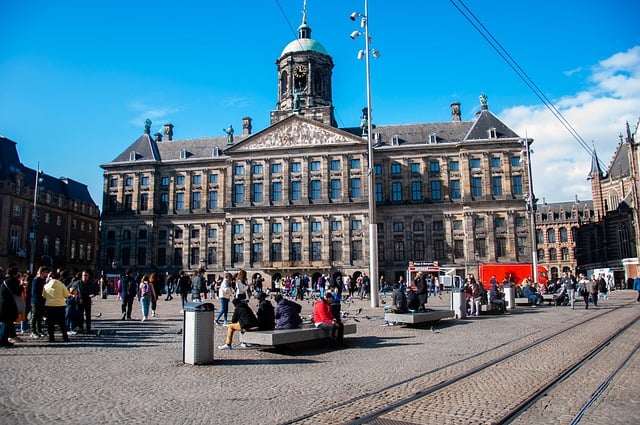 10. Explore the Museum of Bags and Purses (Tassenmuseum Hendrikje):
 Embark on a unique journey through the history of bags and purses at this fascinating museum. Discover the evolution of fashion accessories and see an impressive collection of handbags.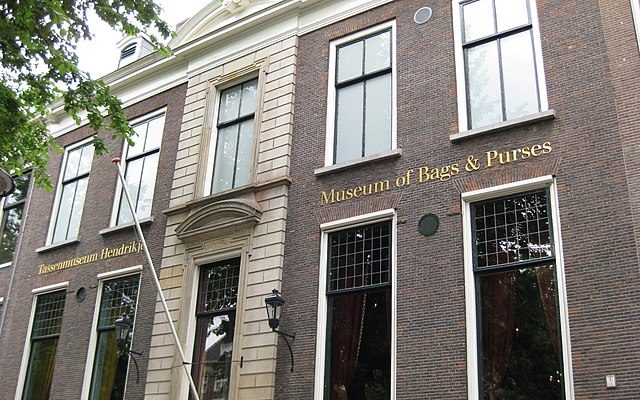 11. Enjoy the A'DAM Lookout:
Experience breathtaking panoramic views of Amsterdam from the A'DAM Lookout observation deck. Take a thrilling swing over the edge or relax at the rooftop bar and restaurant.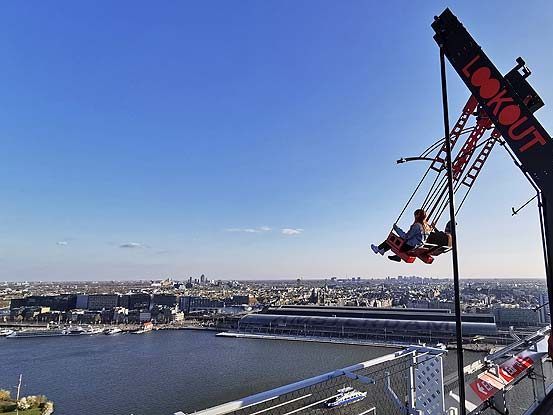 12. Discover the Hermitage Amsterdam:
Explore the Dutch branch of the famous Hermitage Museum in St. Petersburg, Russia. Marvel at the temporary exhibitions showcasing art and cultural treasures from various periods.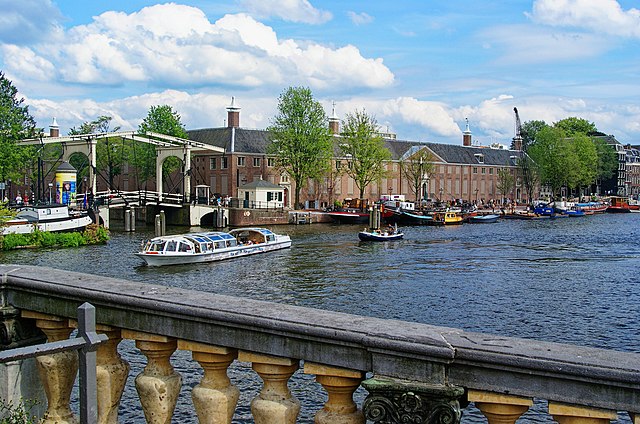 13. Take a Bike Tour:
Embark on a captivating bike tour and delve into Amsterdam's vibrant bike culture. Immerse yourself in the city's cycling traditions as you pedal through its iconic landmarks, uncover hidden gems, and meander through charming neighborhoods that lie off the usual tourist path.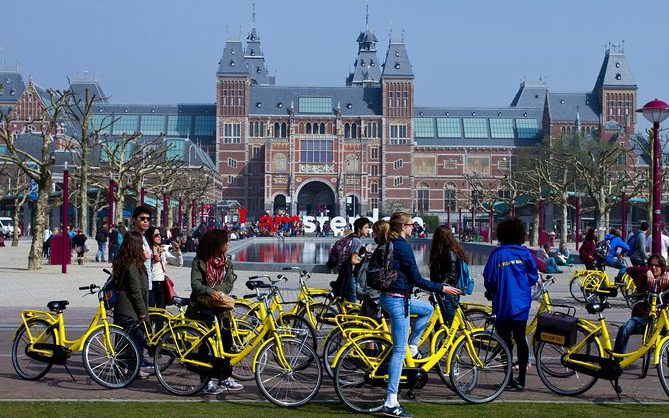 14. Relax at the Hortus Botanicus:
Unwind in the enchanting Hortus Botanicus, one of the oldest botanical gardens in the world. Admire a vast array of plant species, including rare and exotic varieties.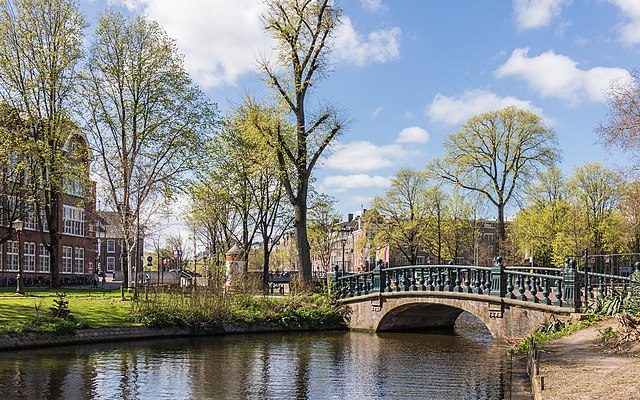 15. Attend Women-Centric Events:
Stay informed about women-centered events taking place in Amsterdam, including networking meetups, workshops, and cultural gatherings. Follow these inspiring and rewarding events on the Meetup.com and Eventbrite.com platforms. They contain lists of upcoming events in the city.
16. Enjoy a Night at the Theater:
Immerse yourself in Amsterdam's vibrant theater scene by catching a show at one of the city's renowned theaters. From classical plays to contemporary performances, there's something for every taste.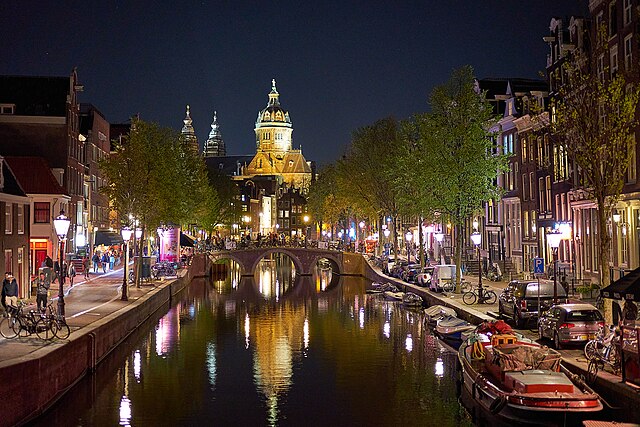 17. Embrace Wellness at a Spa:
Treat yourself to some pampering and relaxation at one of Amsterdam's luxurious spas. Indulge in a rejuvenating massage, a calming sauna session, or a refreshing dip in thermal baths.
18. Engage in Local Cuisine:
Savor the flavors of Amsterdam by trying traditional Dutch dishes and international cuisine. Explore local markets, food festivals, and restaurants to indulge in a diverse culinary experience.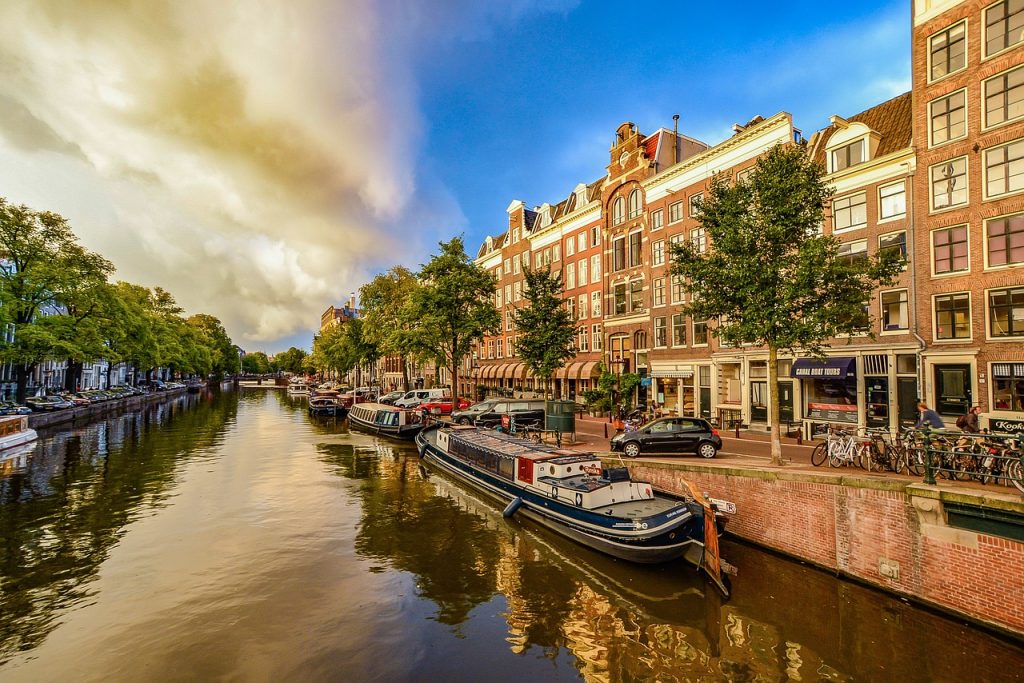 Useful Information for Women:
· Amsterdam is generally considered safe for women, but it's always advisable to take standard precautions like anywhere else.
· Utilizing public transportation is a convenient and effective method to navigate the city. Consider purchasing an OV-chipkaart for seamless travel.
· Dress comfortably and prepare for unpredictable weather by carrying layers and a waterproof jacket.
· The locals are always friendly and supportive. So feel free to ask them for help when needed.
· If you plan to visit popular attractions, it's recommended to book tickets in advance to secure your admission and avoid long queues.
· For more information on public transport, safety tips, and local events, visit the official tourism website of Amsterdam:www.iamsterdam.com.
Embrace the vibrant energy of Amsterdam as you explore these wonderful activities and create unforgettable memories. Enjoy your time in this captivating city!
Here are a few additional pieces of information and suggestions to enhance your experience in Amsterdam
Safety Tips:
· Amsterdam is usually a safe city, but it is always important to remain vigilant. Stick to well-lit and populated areas, especially at night.
· Be cautious of pickpockets, especially in crowded tourist areas. Ensure the safety of your belongings by refraining from carrying significant amounts of cash.
Women's Events and Organizations:
Here are some additional women's events and organizations in Amsterdam:
· Women in Tech Amsterdam:
Support community for women in the technology industry. They host events, workshops and conferences that promote diversity and inclusion in technology. Join them to connect with professionals and empower your tech career.
· Female Ventures:
A platform designed to inspire and support women in entrepreneurship and leadership positions. They organize mentorship programs to promote professional growth and collaboration.
· Amsterdam Women in Business (AWiB):
Professional network for women in Amsterdam. They regularly hold meetings, seminars and panel discussions on various topics related to career development and entrepreneurship.
· Women Entrepreneur Club Amsterdam:
This club provides a supportive community for women entrepreneurs in Amsterdam. They organize networking events, business workshops, and mastermind sessions to facilitate connections and knowledge sharing.
· Female Tech Heroes:
This organization strives to narrow the gender gap within the technology industry. Their initiatives include organizing events, mentoring programs, and conferences with a focus on empowering women in the fields of technology and innovation.
· Women in Sales Amsterdam:
Women in Sales Amsterdam is a community for women in sales roles. They organize meetups, panel discussions, and workshops to empower and advance women in the sales profession.
These organizations and events offer fantastic networking opportunities and avenues for professional growth while connecting with women who share similar interests in Amsterdam. Stay updated on their upcoming events and activities by visiting their websites.
Amsterdam is a city with a rich culinary scene, offering a wide range of delightful dining options. Here are some culinary delights where women can savor the flavors of Amsterdam:
·   De Foodhallen
Located in a former tram depot, De Foodhallen is a vibrant indoor food market with a diverse selection of international cuisines. Sample a variety of dishes from different food stalls and enjoy a bustling atmosphere.
· Pancake Bakery:
Treat yourself to traditional Dutch pancakes at Pancake Bakery. There are options for sweet and savory options, you can enjoy delicious pancakes with a variety of ingredients. The cozy atmosphere adds to the charm of this popular place.
· Food Tours:
Join a food tour to explore Amsterdam's culinary gems while learning about the city's history and culture. These guided tours often include visits to local markets, specialty food shops, and tasting sessions.
· Fine Dining at Michelin-Starred Restaurants:
Amsterdam boasts several Michelin-starred restaurants where you can enjoy exceptional cuisine. From innovative dishes to exquisite flavors, these establishments provide an unforgettable fine dining experience. Some renowned Michelin-starred restaurants in Amsterdam include:
· Restaurant Ciel Bleu:
Located on the 23rd floor of Hotel Okura, these two Michelin-starred restaurants offer breathtaking views of the city along with refined French cuisine.
· Restaurant Bolenius:
Bolenius is a Michelin-starred restaurant known for its focus on Dutch cuisine with a modern twist. The menu features seasonal ingredients sourced from local producers.
· Jordaan Food Tour:
Explore the Jordaan neighborhood on a food tour that takes you to local eateries, artisanal food shops, and traditional Dutch food spots. Sample cheese, herring, stroopwafels, and other delicious treats along the way.
· Indonesian Cuisine:
Amsterdam has a strong Indonesian culinary heritage. Don't miss the opportunity to try traditional Indonesian rijsttafel (rice table), a feast of various dishes and flavors, showcasing the vibrant Indonesian cuisine.
· Canal-side Dining:
Enjoy a meal with a view by dining at one of the restaurants situated along Amsterdam's picturesque canals. Whether it's a romantic dinner or a relaxed lunch, the scenic setting adds to the overall dining experience.
These culinary delights provide an array of flavors and experiences for women to savor in Amsterdam. From casual street food to refined dining, the city offers a diverse range of options to suit every palate and preference. So, embark on a culinary adventure and discover the delicious side of Amsterdam.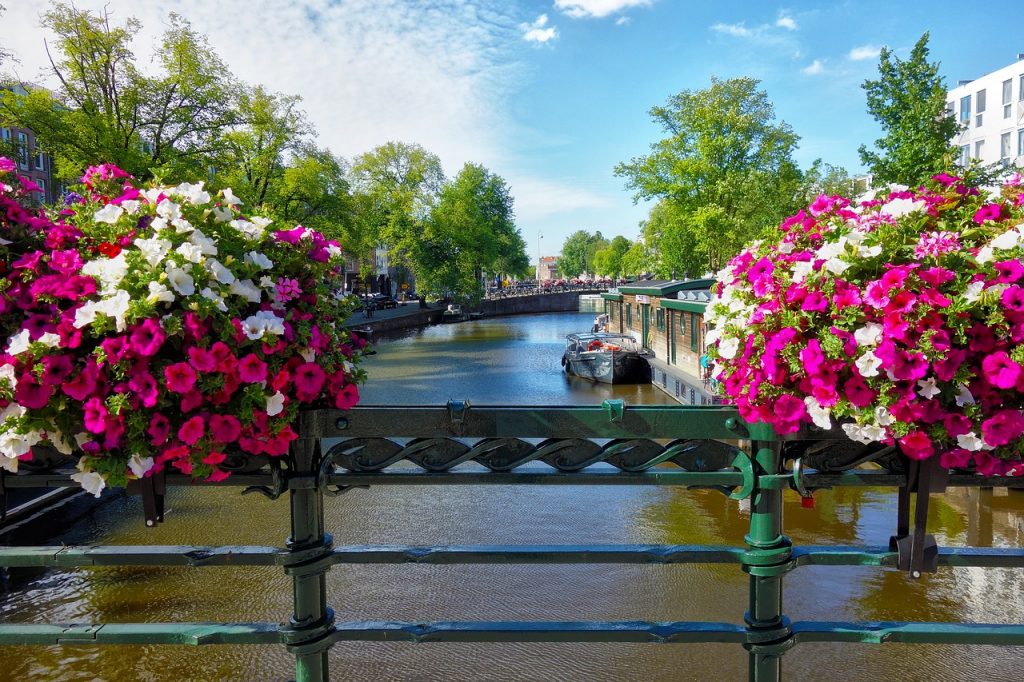 Amsterdam offers a wealth of experiences and opportunities for women to explore. From iconic cultural attractions to the charming neighborhoods and vibrant events.
By following the suggestions in this guide, you can make the most of your time in Amsterdam. Remember to prioritize safety, dress comfortably for the weather, and plan ahead by booking tickets in advance for popular attractions to avoid long queues.
Additionally, keep an eye out for women-centric events and organizations like Women in Tech Amsterdam and Female Ventures, which offer networking opportunities, workshops, and conferences tailored to empower and support women in various fields.
The spirit of the city offers a diverse culture and creates an ideal environment for women in which they can explore, learn and socialize. Discover the enchanting moments that await you in this captivating city. Let's embark on a journey that will create cherished memories to last a lifetime.
Enjoy your time in Amsterdam, and may your journey be filled with delightful discoveries and empowering moments!
Related posts: