The 15 things to know before visiting Berlin
Planning a visit to wonderful Berlin? We recommend you discover the top 15 things you should know before you go! From historical landmarks to local customs, this travel guide provides important insights to make the most of your Berlin adventure.
Berlin is the vibrant capital of Germany. It's a city that seamlessly blends rich history with modernity. Especially iconic landmarks, vibrant cultural scenes, lively markets and diverse culinary delights. Berlin offers an unforgettable experience. It's a city that never fails to captivate and amaze visitors. This is the city with the freest morals. You will definitely be impressed by Berlin. Berlin is ready to tell you a lot of stories.
So, if you are ready we start our journey to learn about 15 things to know about Berlin before your visit. We hope it will help you stay empowered and well-prepared.
1. Historical Legacy:
Berlin is a place of great historical significance and importance. Explore the key landmarks like the Brandenburg Gate, Reichstag building, Berlin Wall and Checkpoint Charlie. Understanding the city's historic buildings, Berlin will enhance your appreciation of its architecture and culture.
· Step back in time at the Reichstag building. It's the historic seat of the German Parliament. Ascend to the glass dome for panoramic vistas of the city.
· Visit the beautiful Berliner Dom (Berlin Cathedral). It's a stunning architectural masterpiece that contains the city's rich religious history.
· The Brandenburg Gate is a symbol of Berlin and German unity. It's a majestic monument at the heart of the city.
· Visit Checkpoint Charlie is the famous Cold War checkpoint. Visit museum to learn about the daring escape attempts and the city's divided history.
2. Multicultural Melting Pot:
Berlin is famous for its multiculturalism. The city's diverse population contributes to its vibrant atmosphere, global cuisine and various cultural events.
· Walk around the Turkish neighborhood of Kreuzberg. Where you can try authentic Turkish cuisine. Then shop at colorful markets and experience the lively and friendly atmosphere.
· Dive in the Afro-Caribbean community of Berlin by visiting the neighborhood of Neukölln. Where you can taste in delicious African and Caribbean dishes and enjoy cultural festivals.
· Explore the Asian flavors of Berlin by visiting the bustling neighborhood of Charlottenburg. Where you'll find a wide range of Asian restaurants, grocery stores, and cultural events.
· Experience the colorful atmosphere of the Thai Park in Preußenpark. Where local Thai communities gather to cook and share authentic Thai dishes every weekend.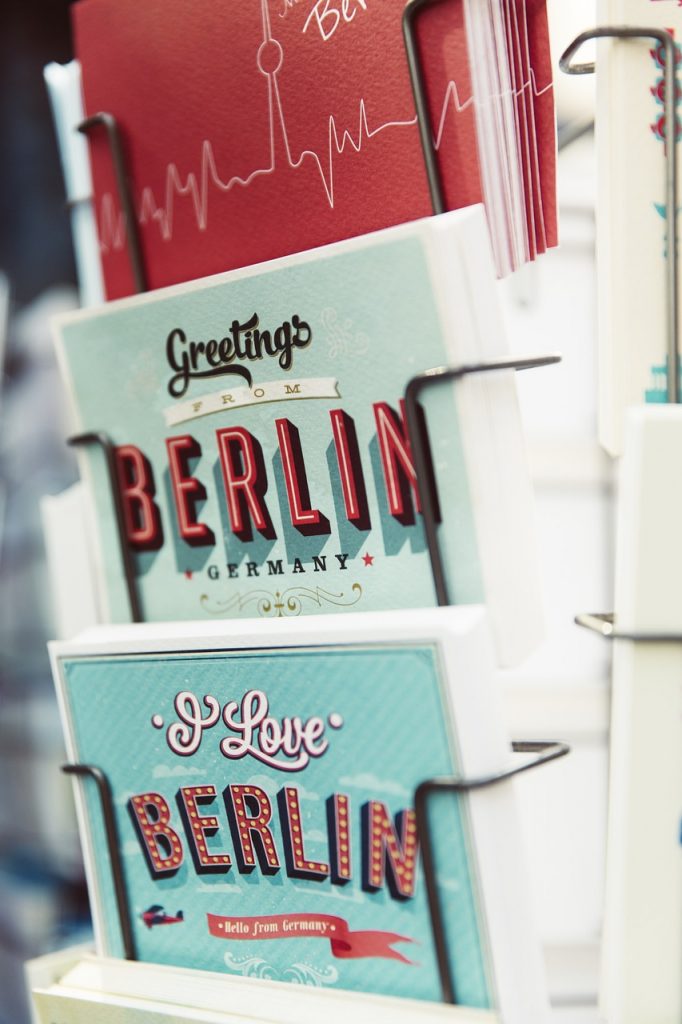 3. Public Transportation:
Berlin boasts an efficient public transportation system including buses, trams, trains and the U-Bahn (subway).
Purchase a Berlin Welcome Card for unlimited travel and discounts to major attractions.
· Take a leisurely boat ride along the River Spree, allowing you to see the city's landmarks from a different perspective.
· Hop om the iconic yellow double-decker buses of Berlin, offering hop-on-hop-off tours that provide a convenient way to explore the city's main attractions.
· Don't miss the unique Trabi Safari, where you can drive a Trabant, an iconic East German car, and tour the city accompanied by a guide.
· Purchase a Berlin Welcome Card, which not only provides unlimited access to public transportation but also offers discounts to numerous attractions, saving you time and money.
4. Weather Considerations:
Berlin experiences distinct seasons, so pack accordingly. Summers can be warm, while winters are cold and snowy. Spring and autumn offer mild temperatures. It's always wise to check the forecast before you go.
· In the summer, enjoy warm temperatures and make the most of Berlin's numerous parks, like Tempelhofer Feld, where you can fly kites or have a picnic.
· During the winter, embrace the magical ambiance of Berlin's Christmas markets, such as the one at Gendarmenmarkt, where you can sip mulled wine and shop for traditional crafts.
· Spring and autumn in Berlin offer mild temperatures, making it the perfect time to stroll along the iconic Unter den Linden boulevard, lined with stunning linden trees.
· Enjoy the blooming cherry blossoms in the beautiful gardens of Charlottenburg Palace during the spring season.
5. Museum Island:
A trip to Berlin is incomplete without visiting Museum Island. Its a UNESCO World Heritage Site. It has five extraordinary museums. Each museum offers a unique experience. Here are some highlights you shouldn't miss:
· Prepare to be amazed by the Bode Museum's exceptional art collections, which include exquisite sculptures, Byzantine art, and an impressive coin collection.
· Step back in time as you explore the Neues Museum and delve into ancient history. One of its most famous exhibits is the bust of the Egyptian queen Nefertiti. It is a mesmerizing masterpiece.
· The Altes Museum is a treasure trove for enthusiasts of Greek and Roman art. Delve into the world of antiquity as you wander through its halls, encountering stunning artifacts that bring ancient civilizations to life.
· Art lovers will be enthralled by the Alte National galerie's exceptional collection of 19th-century art. Admire the romantic landscapes of Caspar David Friedrich and the vibrant brushstrokes of Auguste Renoir.
· Prepare to be awestruck by the Pergamon Museum, home to some of the most breathtaking ancient treasures. The museum boasts iconic exhibits such as the Ishtar Gate, a monumental structure from ancient Babylon, and the famous Pergamon Altar, an architectural masterpiece.
6. East Side Gallery:
Don't miss the East Side Gallery! It's a 1.3km long section of the Berlin Wall. It was transformed into an open-air gallery. Check out colorful and unique murals created by different artists.
· Look up to the famous mural "The Kiss" by Dmitri Vrubel. It's a powerful depiction of the embrace between Leonid Brezhnev and Erich Honecker. It has become a symbol of hope, harmony and reunion.
· Capture the messages of peace, freedom and unity portrayed on the wall. Its as a reminder of the city's triumph over division.
· Take Instagram-worthy photos of the colorful murals that stretch along the preserved section of the Berlin Wall which creates an outdoor art gallery.
· Pause at the Wall Museum at the East Side Gallery to gain deeper insights into the historical significance of this living memorial.
7. Nightlife and Entertainment:
Berlin is famous for its vibrant nightlife, especially trendy famous clubs, charming cocktail bars and live music venues. Discover the real atmosphere in the districts like Kreuzberg and Friedrichshain.
· Experience Berlin's legendary nightlife by dancing the night away at iconic clubs like Berghain or Watergate.
· Enjoy live music performances at venues such as the Columbiahalle or the legendary SO36, where punk and rock history have been made.
· Engage in the vibrant alternative scene of Kreuzberg, known for its bohemian atmosphere and diverse range of bars, clubs, and live music venues.
· Enjoy a night of laughter at one of Berlin's comedy clubs, such as Comedy Café Berlin, where local and international comedians showcase their talent.
8. Language:
As we know German language is the official language in Germany. However, English is widely spoken particularly in the capital. You can easily get by with English. However, make an effort to learn a few basic German phrases.
It helps you to communicate and connect with locals and also browse the city. Also it makes your interactions more meaningful and open doors to authentic experiences. Here are some suggestions.
· Learn a few basic German phrases like "Guten Tag" (Good day) or "Danke" (Thank you) can show respect and help you connect with locals.
· If you interested to learn more about the German language and culture. Then you can sign up in a language course or participate in language exchange programs.
9. Street Art Scene:
Berlin's street art scene is incomparable. Take a walking tour through neighborhoods like Kreuzberg and Friedrichshain to witness impressive murals and graffiti that reflect the city's artistic spirit.
· Discover hidden street art gems in the neighborhood of Friedrichshain, where you can find vibrant murals, stencils, and graffiti adorning the streets.
· Explore the artistic enclave of RAW-Gelände, a former industrial complex transformed into a vibrant hub of street art, alternative culture, and creative spaces.
· Join a street art tour led by knowledgeable guides. They can provide insights into the artists, techniques and stories behind the city's interesting urban art scene.
10. Parks and Gardens:
Escape the urban buzz and relax in Berlin's beautiful parks and gardens.
· Enjoy a peaceful retreat in Tiergarten. It's the largest and most famous park in Berlin. And known for its serene lakes, picturesque pathways, and beautiful gardens.
· Discover the historical significance of Treptower Park. It's the place of the Soviet War Memorial. You can honor fallen soldiers. Explore its extensive green landscapes.
· Immerse yourself in the beauty of the Gardens of the World (Gärten der Welt). It's a stunning park that has various international garden styles, for example Japanese Zen gardens, Italian Renaissance landscapes and many more.
11. Bike-Friendly City:
Berlin is a bike-friendly city. It offers a wide range of cycling paths.
· Rent a bike and pedal through Berlin's bike-friendly streets. You can explore the city's neighborhoods and iconic landmarks.
· Bike through the charming neighborhood of Prenzlauer Berg, with its tree-lined streets and quaint cafes.
· Ride along the wonderful Spree River. Enjoy scenic wonderful views and discover hidden gems like the charming district of Köpenick.
12. Local markets and Food Culture:
Immerse yourself in Berlin's food culture by exploring its bustling markets, such as Markthalle Neun and Mauerpark Sunday Flea Market. Sample local delicacies like currywurst and street food from around the world.
· Visit Markthalle Neun, a historic market hall, and indulge in a culinary feast of local delights, from artisanal cheeses to freshly baked bread and international street food.
· Experience the lively atmosphere of the Mauerpark Sunday Flea Market, where you can browse through vintage clothing, unique crafts, and enjoy live music performances.
· Don't miss the vibrant Turkish Market in Kreuzberg, where you can savor delicious Turkish delicacies, purchase fresh produce, and soak up the lively ambiance.
13. Memorial Sites:
Berlin pays homage to its tumultuous history with numerous memorial sites. Visit these places to reflect on the past. It's important to understand the past.
· Pay your respects at the Memorial to the Murdered Jews of Europe. Its a poignant and solemn memorial comprised of 2,711 concrete slabs, representing the victims of the Holocaust.
· Visit the Topography of Terror. It's an outdoor and indoor museum. It offers a comprehensive look into the atrocities of Nazi Germany.
· Reflect on the history of the Berlin Wall at the Berlin Wall Memorial. It includes preserved sections of the wall. It's an exhibition and a memorial to the victims of the division.
14. Great shopping Extravaganza:
From luxury brands to independent boutiques, Berlin offers a diverse shopping experience. Kurfürstendamm and Friedrichstrasse are popular shopping destinations, while Hackescher Markt is renowned for its unique boutiques.
· Discover the high-end boutiques and flagship stores along Kurfürstendamm, Berlin's most famous shopping boulevard, where you can find luxury brands and designer fashion.
· Explore the bustling Friedrichstrasse, home to large department stores like Galeries Lafayette and Quartier 206, offering a mix of international and local brands.
· Immerse yourself in the unique atmosphere of Hackescher Markt, where you'll find a variety of independent boutiques, trendy shops, and art galleries, perfect for unique souvenirs and fashion finds.
15. Berlin's Coffee Culture:
Experience Berlin's vibrant coffee scene by visiting cozy cafés and specialty coffee shops scattered throughout the city. Enjoy a cup of meticulously brewed coffee while immersing yourself in Berlin's laid-back atmosphere.
· Experience the third wave coffee culture in Berlin by visiting cozy coffee shops like The Barn, where you can enjoy expertly brewed specialty coffees and engage in conversations with passionate baristas.
· Discover the concept of "Kaffee und Kuchen" (coffee and cake), a cherished German tradition, by indulging in delicious pastries and sweet treats at charming cafes like Café Einstein or Röststätte.
· Immerse yourself in the vibrant café scene of districts like Mitte and Kreuzberg, where you can find hidden gems offering unique coffee blends, cozy atmospheres, and delectable brunch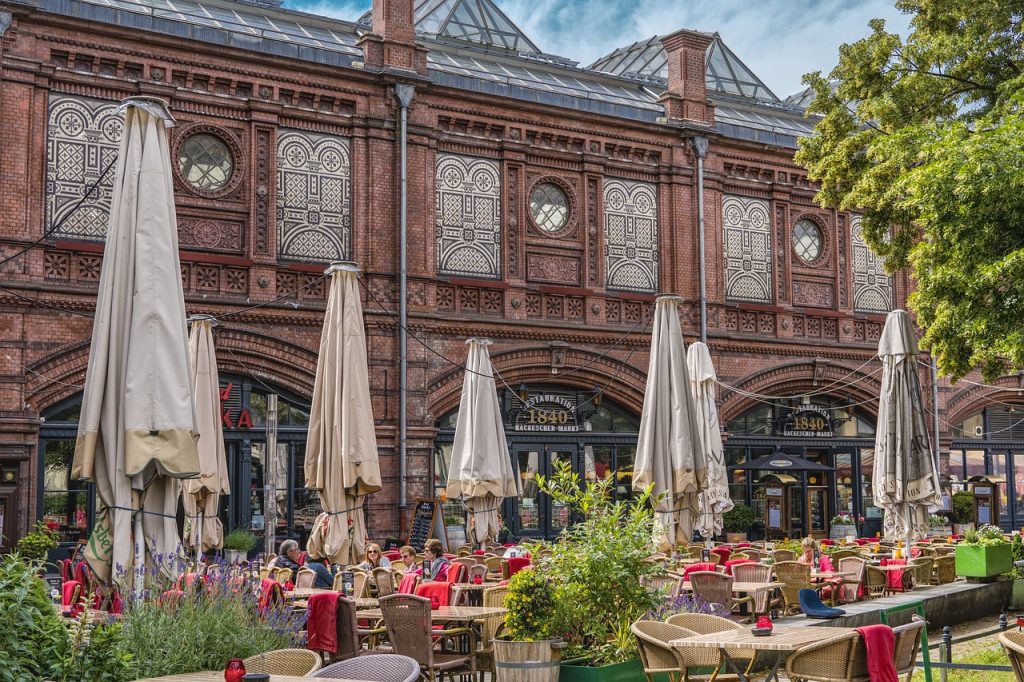 In conclusion, with its fascinating history, vibrant culture, and dynamic atmosphere, Berlin is a city that amazes visitors from around the world. By keeping these 15 essential tips in mind you'll be very well-prepared to explore the city. And also indulge in its diverse culinary scene and immerse yourself in its unique blend of tradition and modernity.
Get ready for an unforgettable adventure in the vibrant capital of Germany! Stay tuned for more insider tips, hidden gems, and recommendations to make your visit truly unforgettable and memorable.
Remember, as you plan your trip to Berlin, consider booking accommodations in advance, researching specific attractions' operating hours, and checking for any travel advisories or restrictions. This will ensure a smooth and enjoyable journey. Berlin awaits! Happy travels!