Things to Do in New York City at Christmas
Are you planning to visit New York City this Christmas? It's a wonderful decision. You will rarely find a place better than NYC. The city is transformed into one magical winter wonderland, even before the snowflakes begin to fall. There are skaters in Central Park, the Rockettes at Radio City Music Hall, and Christmas cheer wherever you go in the city.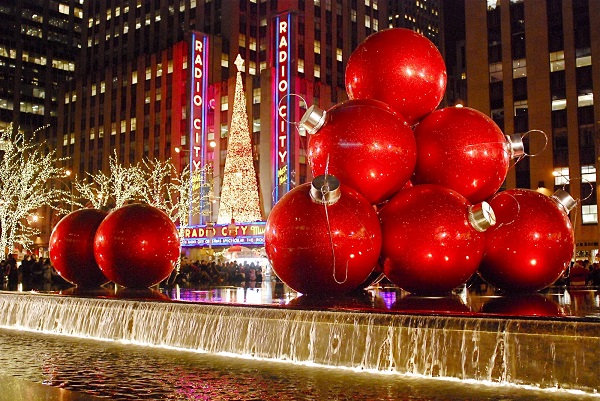 Here are some of the most popular things to do in NYC during the Christmas Season
Rockefeller Center – This is the one place in New York City you just cannot miss during Christmastime. First off, there is a huge Christmas tree, which has gone up every year since. With more than 30,000 lights on the tree and an enormous Swarovski Crystal star at the top, you should definitely snap a few pictures standing in front of it. Yes, you will have to fight the crowd a bit, but it's worth it in the end.
Macy's Santaland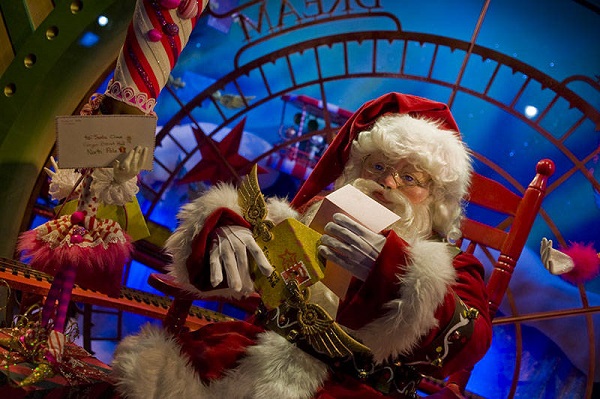 Every year, the original Macy's (www.macys.com) department store, located in Herald Square, is transformed into a winter wonderland, with famous window displays and Santaland, filled with toy trains, elves, and much more. The famous movie "Miracle on 34th Street" was set here and it's the perfect place to grab a few Christmas gifts from New York City.
Window Shopping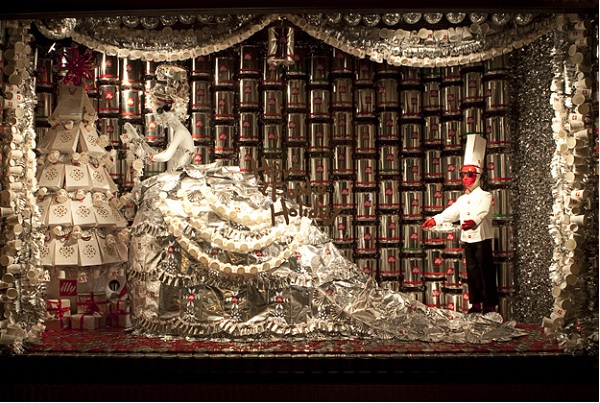 Shops throughout the city get all dressed up to celebrate Christmas and get shoppers into the Christmas spirit. You can do some serious window shopping in New York.  The most famous NYC Christmas window displays are at Saks Fifth Avenue, Barney's, and Macy's, but every year, more and more stores plan elaborate displays.
Grand Central Terminal – Visit this world famous transportation hub to see its Kaleidoscope Light Show. The Christmas lights are dimmed so that everybody can see the light displays on the ceiling. There is a "Holiday Lights! Tour" in NYC during the festivities. Join this tour. It includes a visit to the terminal.
Ice Skating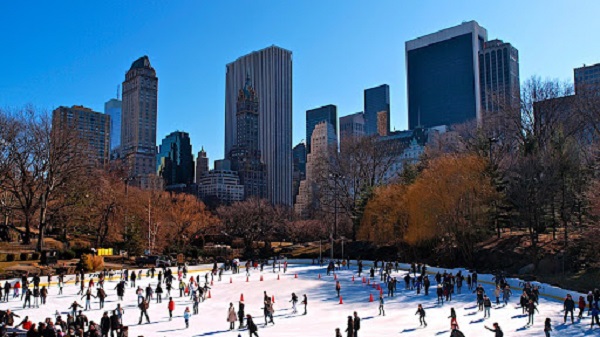 There are two outdoor ice skating rinks in New York City that make the holiday season extra fun.  Bundle up and rent some skates at Bryant Park and the Wollman Rink in Central Park.  It will add an extra bit of magic to your Christmas vacation in New York!
Lincoln Square – Spending Christmas Eve at Lincoln Center is a special experience. You are sure to love the jugglers, street performers and musicians, and stilt walkers. The square is between Time Warner Center and 68th street.
Christmas Markets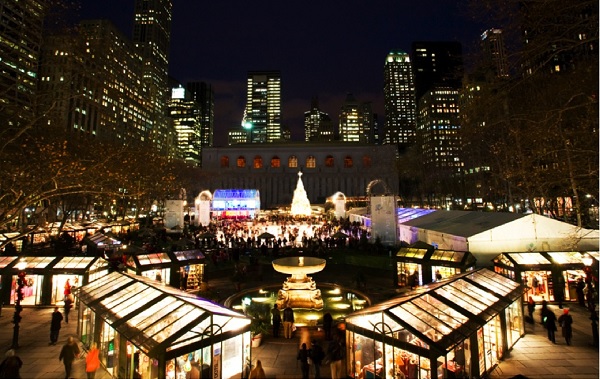 Clusters of vendors pop up in New York's parks and plazas every year for Christmas markets.  Selling everything from locally-made purses to charming children's clothes, these markets are wonderful places to spend some time, just browsing and being with others.  The best markets are in Union Square, Bryant Park, and Columbus Circle.
FAO Schwarz – This is the most renowned toy store in NYC. It has a huge floor piano inside, where you can tap your toes. It's a lot of fun.
Your Christmas in New York City will be magical if you can figure out our itinerary to include all of these Manhattan highlights.