Top 10 Places to See in South America
South America is large, and it is fantastic. There's so much to see here that it's almost impossible to see everything in one visit. There is the stunning landscape of Patagonia, the mysteries of the Amazon that can take you a lifetime to unravel, the endless amazing beaches, gorgeous waterfalls, surreal deserts, remains of ancient civilizations, and incredible cities such as Rio, Sao Paulo, and Buenos Aires. So here are ten most amazing places to visit in South America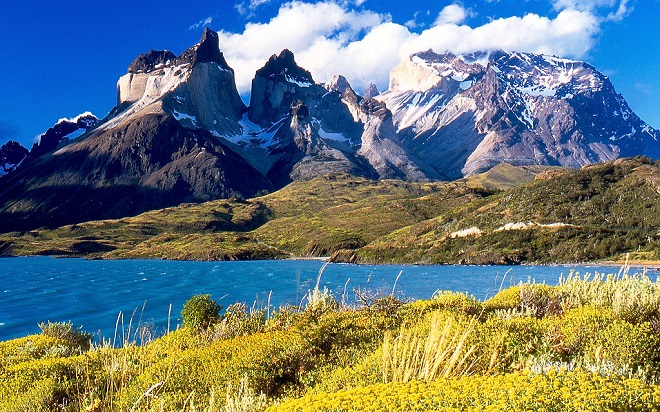 1. Torres del Paine National Park, Patagonia, Chile – Here's one place you can see the glory of the Andes Mountains. You will love the towering pinnacles, snow-covered mountains, glacier-clad massifs, clear rivers, ice-blue lakes, and the wildlife of the region.
2. Huacachina, Peru – This is a stunning oasis within the desert. Every hour is special here, and so is the lake–it's said that a legendary mermaid resides there.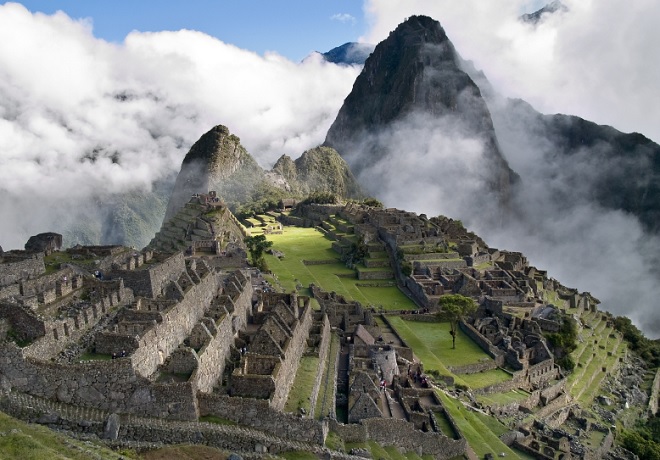 3. Machu Picchu, Peru – Machu Picchu of the Incas is renowned across the world. It's probably the most famous landmark of South America, apart from the Amazon and Rio de Janeiro. The mythical city remains hidden within the lush Peruvian mountains, so you'll have to do some hiking to reach it. But it's certainly worth it to visit this famous archaeological site–especially since it's one of the Seven Wonders of the World.
4. Lake Titicaca, Bolivia – Titicaca is the largest lake in South America. You could visit the sacred Inca Island within the lake or explore the cultural heritage of Copacabana on the coast. The snowy mountains all around make the lake appear even more stunning.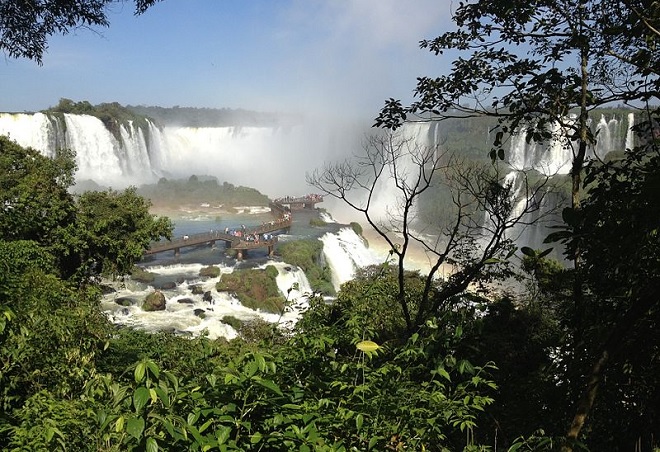 5. Iguazu Falls, Argentina/Paraguay/Brazil – Iguazu is made of 275 waterfalls, making it among the biggest falls in the world. It's beautiful to say the least–so big that the entire stretch covers the borders of three countries. The biggest drop at 80 meters is frightening.
6. Angel Falls, Venezuela – This is the highest waterfall in the world, and it's a beauty. But the hike to reach the waterfall is very rewarding as well, as you'll have to pass through pristine mountains, rivers, and grasslands. You'll see a lot of wildlife and orchids along the way.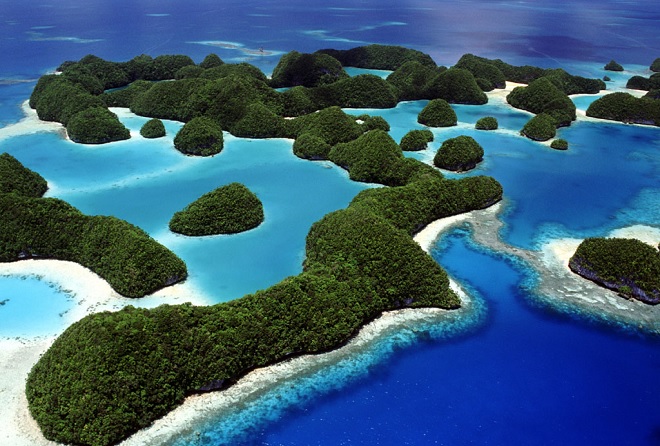 7. The Galapagos Islands, Ecuador – The Galapagos Islands, thankfully, remains one of the last unspoiled regions of the world. It's a fantasy. Charles Darwin even understood evolution after visiting these islands. You'll see turtles, penguins, sea lions, thousands of birds, and more.
8. Amazon Rainforest – This incredible rainforest stretches across several countries – Brazil, Ecuador, Bolivia, Peru, Colombia, Venezuela, French Guiana, Suriname, and Guyana. It's the the most biodiverse region of the world, home to 16,000 species and 390 billion individual trees, as well as many native tribes.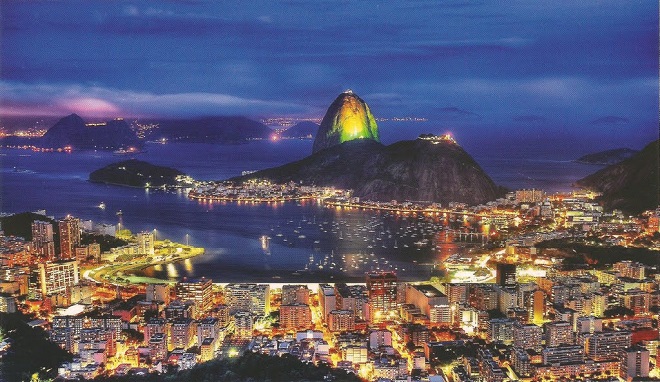 9. Rio de Janeiro, Brazil – Rio de Janeiro, with its beaches, hills, and the famous Christ the Redeemer is a stunning city. The Carnival parties are extravaganzas not to be missed. After the country's success at hosting the 2014 FIFA World Cup, they'll be expecting another round of tourists to visit the city in 2016 when it hosts the Olympic Games.
10. Buenos Aires, Argentina – Buenos Aires is also bustling. This is the birthplace of tango. The nightlife is thumping too. You will definitely appreciate the architecture, parks and boulevards of the city.