March is the start of spring in the Northern part of the world, and with that brings warmer weather, renewed energy, and an abundance of pretty flowers and bright green leaves. With temperatures right on the verge, it's a great time to travel—not to hot, not too cold.  It's still considered shoulder season in most places, so you should be able to find some good pricing as well.  There are lots of festivals—both big and small—happening throughout the world, many of which celebrate spring and/or the wonderful treats that spring brings with it.
Here are some great places to visit in March:
The Canadian Rockies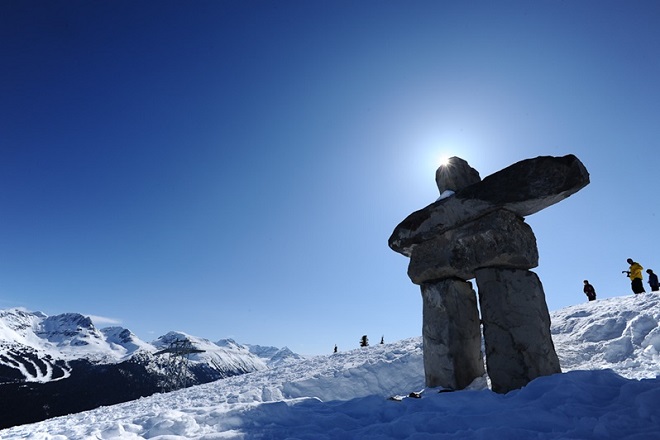 Although temperatures are still low, spring days can be quite sunny and are warmer than days in the winter. There is still enough snow to enjoy endless days of skiing, snowboarding, and other outdoor winter sports. Whistler Mountain is known for its gorgeous, scenic views, numerous fun activities, and a lively après ski atmosphere.  Get in some last minute winter fun—but in weather that won't have you freezing your buns off!
Valencia, Spain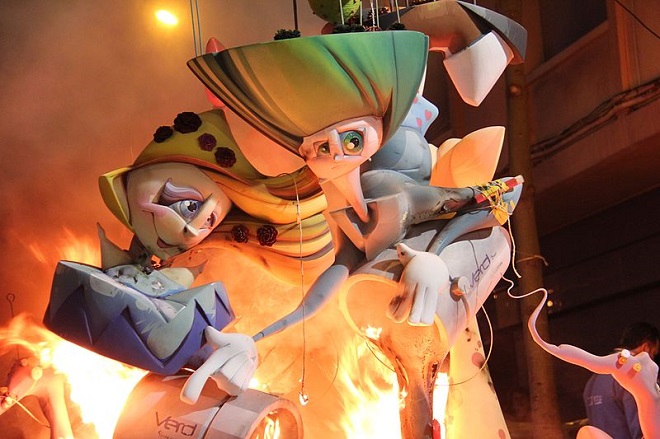 March is the month for Valencia's Las Fallas Festival, a lively and exciting time to celebrate the patron saint of carpenters, St. Joseph. There are booming fireworks displays during the daytime and evening alike, as well as parades, processions, music, and dancing. A major feature is the presence of huge and elaborate figures created from papier mache. On the last night of the festivities, the impressive sculptures are set on fire by girls wearing traditional local outfits. The sculptures go out with a bang, due to fireworks having been packed inside, and the whole area is ablaze with burning effigies. It really is a sight to behold.
Ireland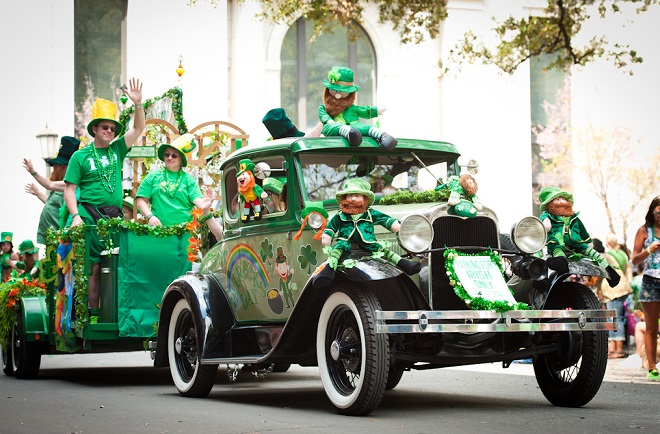 St Patrick's Day, the famous day in honor of the patron saint of Ireland, falls on March 17th. While there are celebrations in numerous places around the world (including the biggest in New York, Boston, and Chicago—all in the USA), nothing beats a traditional Irish celebration. With heaps of green and white everywhere and shamrocks galore, major Irish cities such as Dublin and Cork offer celebrations to remember! With folk music and singing, traditional costumes and leprechauns, Guinness and big hats, you'll find it difficult to resist taking part in an Irish jig!
Northern India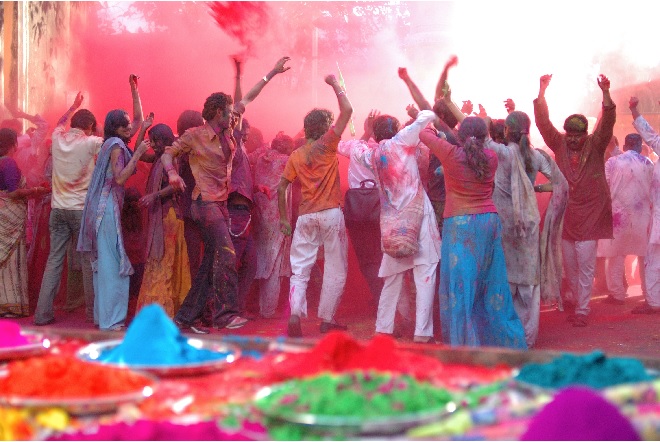 Known as the Festival of Colours, the unusual and incredibly joyous festival of Holi is celebrated across the large country of India. Celebrations are a little more vibrant in the northern towns and cities, and participants literally throw colored chalk everywhere! You will see people of all ages throwing, and covered in, bright powders. The riotous burst of color is to celebrate the arrival of the spring season. Huge bonfires blaze on the final night, burning representations of the demon Holika. The ceremonial bonfires symbolize the victory of good over evil, and the following day is a frenzied celebration, complete with drums, dancing, and painted elephants!
Other excellent places to consider for a March getaway include Singapore, Malaysia, Turkey, Nepal, Morocco, France, and the UK.