World's Largest Building Opens in Chengdu, China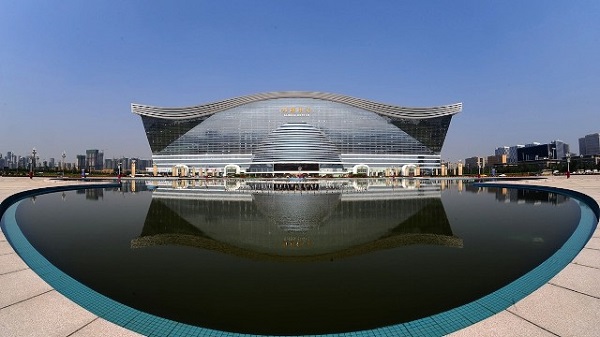 When you think of the title "the world's largest building," you probably automatically start thinking of a skyscraper in a big city. But the newest structure isn't quite that.
The New Century Global Center, the world's tallest free-standing building, has just opened in Chengdu, China. Sure, the capital of the Sichuan province, is pretty big (it's home to 14 million people), but it's not exactly known for its record-setting architecture. Until now.
While not a high-rise by any means, the building is only 100 meters tall (mind you, there's a 100-meter dash in track and field races), the New Century Global Center is massive, taking up over 420 acres.
Inside of this structure, you'll find plenty to keep you busy, including offices, stores, restaurants, and hotels (notice all of the plurals there). Okay, so it's a giant mall? No. You'll also find a recreated Mediterranean village, an enormous water park called Paradise Island (including a beach and water slides), 14 IMAX screens, and a professional-size indoor ice rink.
While this might be one of Chengdu's biggest tourist attractions for now, the city has been attracting visitors for years. More well-worn tourist highlights include Taoist temples, shopping areas, and, perhaps the favorite, Giant Panda sanctuaries (such as the Wolong National Natural Reserve).
The opening of the Global Center is thought to be Chengdu's strategic move to assert itself more in the global tourism and economic landscape. On top of creating this entirely new district of town to accommodate the center and other planned attractions, the city is also expanding its subway system and a new airport should be complete within the next 10 years.
So maybe we should all start planning our trips to Chengdu, China!