Crazy Nightlife in Benidorm Spain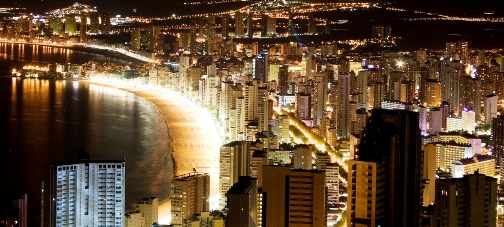 If you're looking for the perfect place to lie in the sun all day, and dance and play all night, Benidorm in Spain is the perfect location for your next fun-filled vacation. Nestled on the sparkling Mediterranean Sea on Spain's stunning Costa Blanca, Benidorm has grown into one of the most popular tourist destinations in all of southern Europe. Part of the appeal of Benidorm, Spain is the crazy nightlife. The city has hundreds of hotels, restaurants, bars and clubs lining the beach, which has given the area its nickname of "Beni York", for its strong resemblance to the buzzing city and tall buildings of New York City. When it comes your choice of nightly entertainment, the options are virtually endless.
There are many four and five star Benidorm hotels which all offer nightly entertainment and shows. The Benidorm region is also home to four of Europe's biggest theme parks; Terra Mitica, Aqualandia, Mundomar, and Terra Natura, which all offer wonderful evening shows and thrills. However, the biggest draw for nightlife in Benidorm, of course, is the clubs.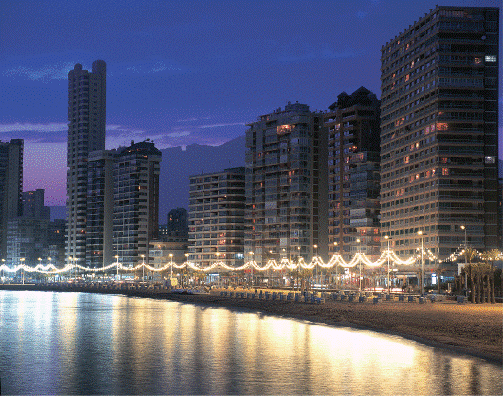 There are clubs right on Levante Beach. There are clubs right on the Square. There are DJs and live bands, foam parties and an endless number of discotheques. During the high season, there are also twice weekly organized Club-It Bar Crawls. From the outdoor terraces at Jokers, to the great music at Café B, or the non-stop all-night dance party at Hippodrome Club, you can party at a different club every night of your incredible stay at a Benidorm hotel.
The best time to visit is during the Benidorm Fiesta Week, held annually in November, when the city throws six days of endless parties to celebrate flowers, football, fishing and live music. There are even wonderful midnight concerts held in Aigüera Park.
Plan your vacation to Benidorm now, and plan to have the time of your life in the crazy nightlife in this beautiful city on the Spanish coast, and for your vacantion Prontohotel.com recommend to you the best hotels Benidorm.