Top 10 Places to Visit in Barcelona
Barcelona is a fantastic city, and visiting is always a delight. From art to football, beaches to shopping, there's so much to see and do while you're in town.  But here are the top 10 things you must do in Barcelona.
1. La Sagrada Familia Church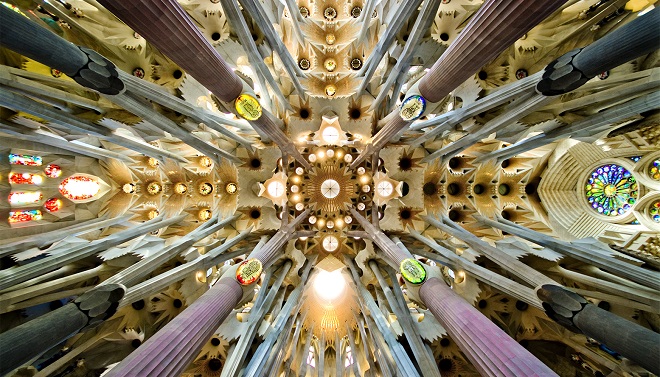 This is a famous unfinished church that draws more than 3 million people every year. It's good to book a tour in advance in order to avoid the queues.  Though its foundation stone was laid in 1882, it is still under construction. You may think that the façade is beautiful enough, but you simply cannot miss the seeing interiors as well.
2. Magic Fountain Show – A unique combination of music, light, and water makes this a one-of-a-kind fountain anywhere in the world. Locally known as the "Font Magica," it attracts more than 2.5 million people every year. Light and water shows are held between Thursday and Sunday during the summer.
3. Picasso Museum – The famous artist Pablo Picasso was born in Malaga, but he spent many of his active years in Barcelona. The city influenced his art greatly, particularly in his early years, when he was a struggling painter. As a result, a museum dedicated to him and his work is right in Barcelona, and it houses some of his best paintings.
4. Las Ramblas Street – Visit this street and the entire Barri Gòtic, or Gothic Quarter. Don't miss the cathedral and the surrounding areas. You'll enjoy strolling down this lovely street.
5. FC Barcelona Museum & Camp Nou Stadium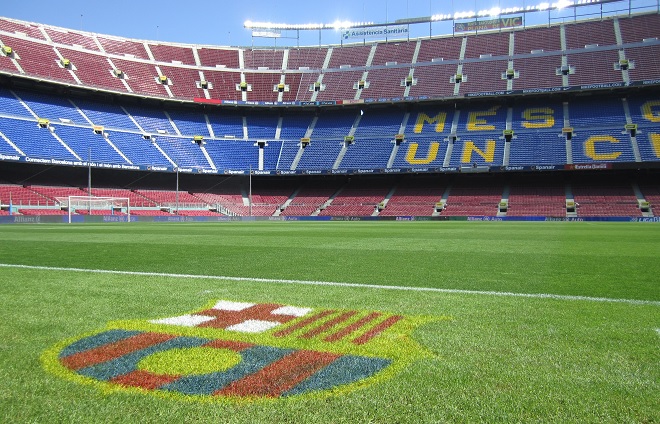 Barcelona is home to one of the top club soccer teams in the world, and visiting their stadium and the museum that chronicles their history is a must. If you happen to see the team practicing or if you can catch a game–even better! At the museum, you'll learn about some of the stalwarts of the club and FC Barcelona's achievements over the years. Plus, you'll find one of the biggest Nike stores at Camp Nou.
6. Barrio Gotico – This is the old medieval part of Barcelona. There are many beautiful plazas, churches, museums, and markets here. You'll definitely enjoy spending some time seeing this beautiful area.
7. Barcelona Sailing – Visit the Colon Monument and then the Las Ramblas from there. You can easily hire a sail boat here and go on a sea trip. You'll get stunning views of the city from the water.
8. Port Olympic – Visit this area in the evening, when you'll see the nightlife that Barcelona is famous for. The bars and pubs come alive after sundown.
9. The El Born District – There are plenty of small and winding side streets in this quarter, and you'll also some of the coolest bars and trendiest stores in Barcelona here. Don't be afraid to explore the alleys. The atmosphere is fantastic, and that's where you'll find the true gems.
10. Modernist Buildings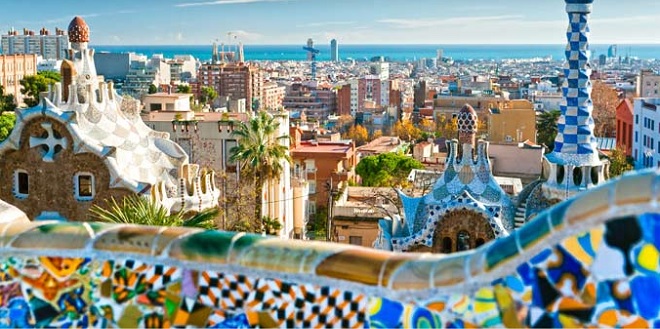 See the modern architecture and understand the Catalan cultural movement of Catalonia and Barcelona between 1888 and 1911. There is a lot of amazing architecture to see here.