Explore the Best of Barcelona: Top 10 Places to Visit
Barcelona is a fantastic city, and visiting is always a delight. From art to football, beaches to shopping, there's so much to see and do while you're in town.  But here are the top 10 places to visit in Barcelona.
La Sagrada Familia Church
This is a famous unfinished church that draws more than 3 million people every year. It's good to book a tour in advance in order to avoid the queues.  Though its foundation stone was laid in 1882, it is still under construction. You may think that the façade is beautiful enough, but you simply cannot miss the seeing interiors as well.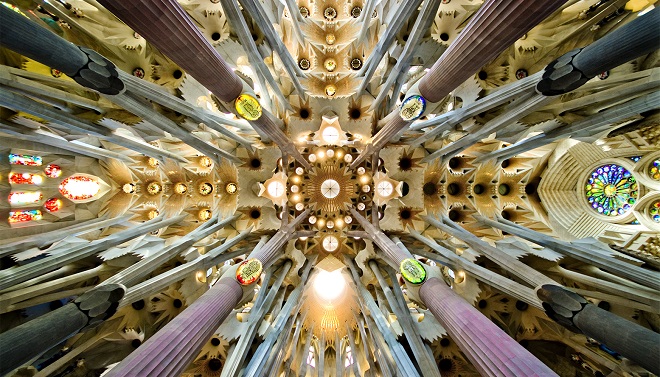 Why to Visit: It's a UNESCO World Heritage site and a prime example of Gaudí's Modernist architecture, with detailed facades and interior spaces that combine gothic and curvilinear Art Nouveau forms.
Perfect For: Art and architecture enthusiasts, history buffs, and those interested in religious sites. It's a must-see for anyone who appreciates grand designs and intricate details. For more budget-friendly activities, check out our comprehensive guide on Free Things to Do In Barcelona.
How to Reach: You can get there by Metro (lines L2 and L5 to Sagrada Família station) or by bus (lines 19, 33, 34, D50, H10, and B24).
Address: Carrer de la Marina, Barcelona, Spain.
Official Website: For more info about the visit or tickets visit the Sagrada Familia Website.
Opening Hours
November to February: Monday to Saturday 9:00 am to 6:00 pm, Sundays 10:30 am to 6:00 pm
March and October: Monday to Friday 9:00 am to 7:00 pm, Saturdays 9:00 am to 6:00 pm, Sundays 10:30 am to 7:00 pm
April to September: Monday to Friday 9:00 am to 8:00 pm, Saturdays 9:00 am to 6:00 pm, Sundays 10:30 am to 8:00 pm
Special hours apply on December 25 and 26, January 1 and 6 (9:00 am to 2:00 pm). Please note that tickets must be purchased online and opening times can vary for special events
Magic Fountain Show
Magic fountain show is a unique combination of music, light, and water makes this a one-of-a-kind fountain anywhere in the world. Locally known as the "Font Magica," it attracts more than 2.5 million people every year. Light and water shows are held between Thursday and Sunday during the summer.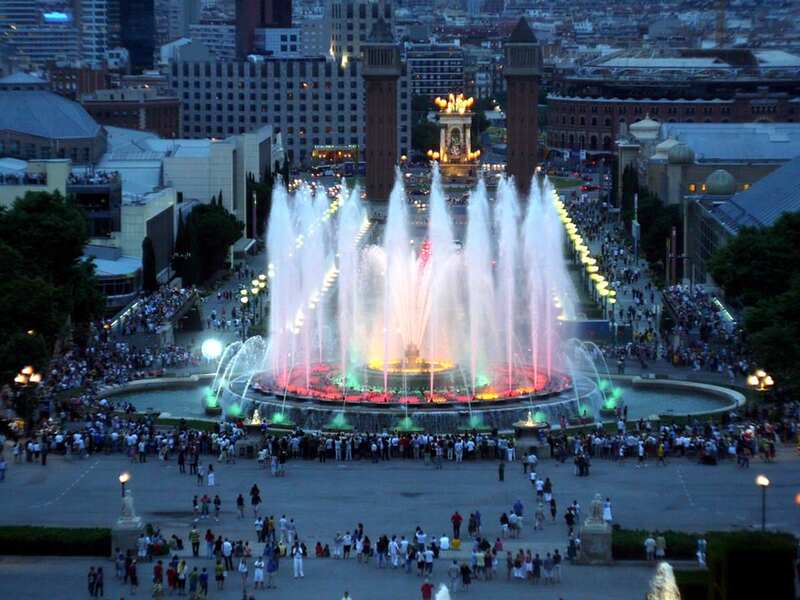 Why to Visit: The Magic Fountain is celebrated for its impressive sound-and-light shows that draw visitors from all around the world. With a history dating back to the International Expo of 1929. It is a piece of cultural heritage, one of the top 10 places to visit in Barcelona. Additionally to all that the Magic Fountain offers a stunning performance that combines music with water acrobatics​​.
Perfect for: The Magic Fountain Show is ideal for visitors of all ages, especially those who enjoy the convergence of art and technology. It's a perfect choice for families, couples, and solo travelers who want to experience one of Barcelona's iconic evening attractions.
How to Reach by Metro: You can reach by Ferrocarrils de la Generalitat de Catalunya (FGC) and metro, using lines L1 and L3 with a stop at Espanya.
How to Reach by bus: By bus, take the number 55 or the tourist bus with a stop at  Museu Nacional d'Art de Catalunya (MNAC ).
The other option would be you can get also by bike and Bicing parking racks available for those cycling​​.
Address: Plaça de Carles Buïgas, 1, located in the el Poble-sec neighborhood within the Sants-Montjuïc district of Barcelona.
Picasso Museum 
Picasso museum is one of the best palces to visit in Barcelona. The famous artist Pablo Picasso was born in Malaga, but he spent many of his active years in Barcelona. The city influenced his art greatly, particularly in his early years, when he was a struggling painter. As a result, a museum dedicated to him and his work is right in Barcelona, and it houses some of his best paintings.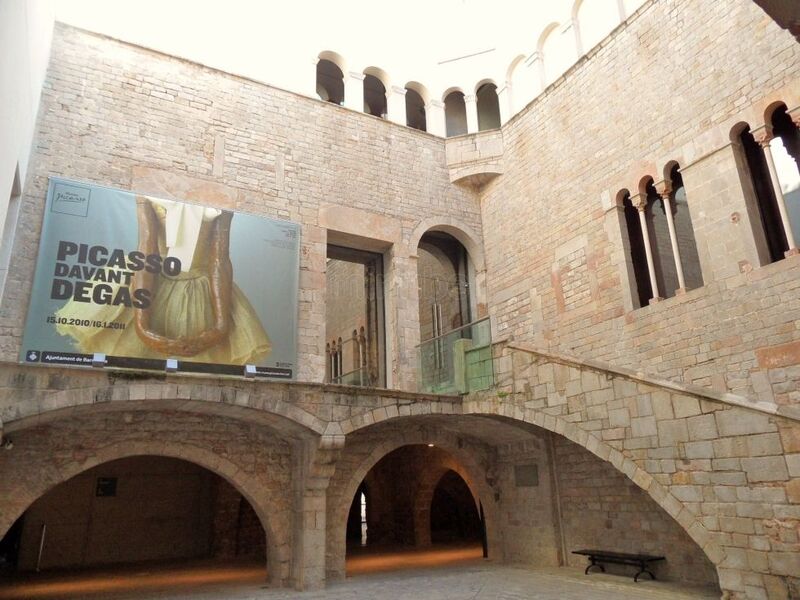 Why to Visit: The museum holds one of the most extensive collections of artworks by the 20th-century Spanish artist Pablo Picasso. It's a journey through Picasso's early years in art and a chance to see his progress and variations in style.
Perfect for: The Picasso Museum is ideal for art enthusiasts, history buffs, students, and those looking to delve into the artistic evolution of one of the most influential artists of the twentieth century.
How to Reach by metro: Use lines L4 (Jaume I station) and L1 (Arc de Triomf station).
How to Reach by bus: Use lines 120, 45, V15, V17 on Via Laietana; 39, 51, H14 on Passeig Picasso; H14, 45, 51 on Pla de Palau; and 120 on Princesa​​.
How to Reach by Train: You can take trains to either of these stations Estació de França and Estació de Sants​​.
How to Reach by Car: If you planing visit by car the there are nearby car parks at Carrer Princesa, Passeig del Born / Plaça Comercial, Plaça de la Catedral, Avinguda Cambó, and Via Laietana​​.
Address: C/ Montcada, 15-23 – 08003 Barcelona, Spain​​.
Opening Hours:Tuesday to Sundays from 10am to 7pm, including holidays. Closed on 1st January, 1st May, 24th June, and 25th December​​.
Admission Fees: General admission is 15€, with a reduced rate of 7,5€ for certain visitors​​. While exploring the best of Barcelona, don't miss our curated list of 10 Places to See in Spain Before You Die for further travel inspiration.
Las Ramblas Street
Visit this street and the entire Barrio Gòtic, or Gothic Quarter. Don't miss the cathedral and the surrounding areas. You'll enjoy strolling down this lovely street.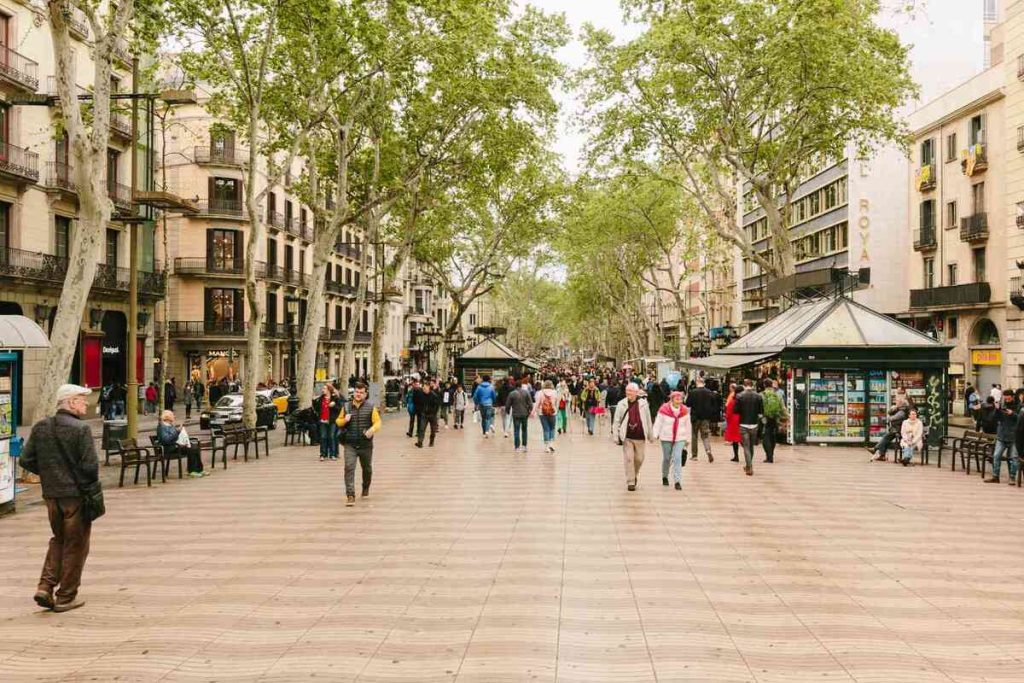 Why to Visit: La Rambla is the heart of Barcelona, famous for its vibrant atmosphere. This is definetaly one of best palces to visit in barcelona it's full of street performers, outdoor markets, cafes, and the mosaic by Joan Miró. The boulevard is a place where you can feel the pulse of Barcelona social life, from morning joggers to late-night revelers​​.
Perfect for: La Rambla is ideal for tourists who want to experience the quintessential Barcelona vibe. It's great for people who enjoy walking, shopping, and cultural experiences in an urban setting. Whether you're a first-time visitor or a returning tourist, La Rambla provides a unique slice of city life that's hard to find anywhere else.
Address and How to Reach: La Rambla stretches approximately 1.2 km (0.75 miles) from Plaça de Catalunya to the Columbus Monument at Port Vell. You can easily access it via the Green Line (L3) of the metro with stops at Drassanes, Liceu, and Catalunya. Buses are also available, and for a more scenic route, the city's bikes from the Bicing service can be used​​.
FC Barcelona Museum & Camp Nou Stadium
Barcelona is home to one of the top club soccer teams in the world, and visiting their stadium and the museum that chronicles their history is a must. If you happen to see the team practicing or if you can catch a game–even better! At the museum, you'll learn about some of the stalwarts of the club and FC Barcelona's achievements over the years. Plus, you'll find one of the biggest Nike stores at Camp Nou.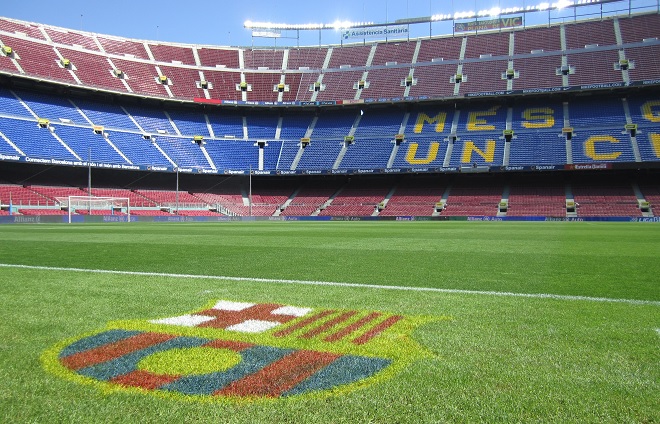 Why to Visit: Other top place to visit in Barcelona is FC Barcelona Museum. Every single visitor will explore the rich history of FC Barcelona through interactive exhibits and get an inside look at the iconic Camp Nou stadium. It's a chance to walk through the players' tunnel, see the pitch, and experience the stadium's atmosphere.
Perfect for: The museum and stadium tour are ideal for football fans, sports enthusiasts, and those looking for best cultural experience in Barcelona. It's also great for families and anyone interested in the intersection of sports and history.
How to Reach: The stadium is accessible via public transport with the Metro (L3 and L5 lines stopping at Collblanc or Badal and L9 Sud reaching the stadium), buses (lines D20, H8, 7, 15, 43, 67, 8, 74, 75, L12, L50, L60, and L62) or by using the city's bike-sharing service, Bicing.
Address: C/ Arístides Mallol s/n (Main Access No. 15) or Av. De Joan XVIII (Boulevard Access: No. 9), 08028 Barcelona.
Gothic Quarter
The Barri Gòtic (Gothic quarter) is the old medieval part of Barcelona and for sure one of the top 10 places to visit. There are many beautiful plazas, churches, museums, and markets. You'll definitely enjoy spending some time seeing this beautiful area.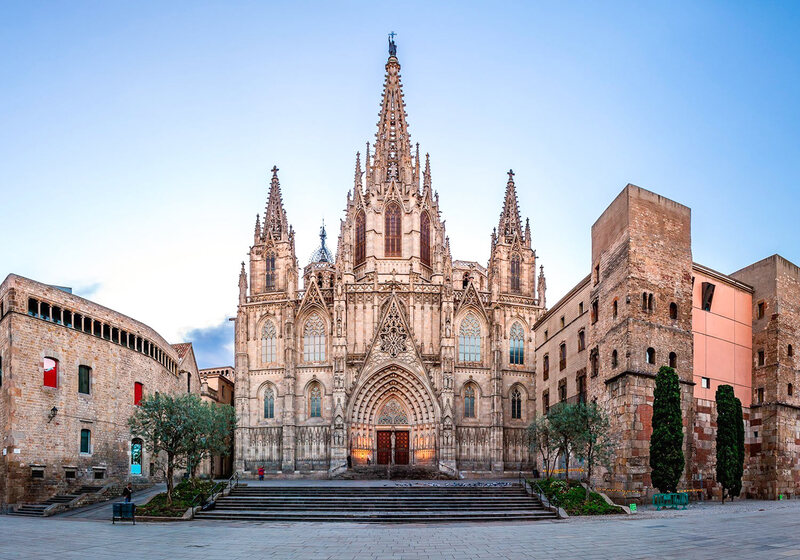 Why to Visit: The Gothic Quarter is the center of the old city of Barcelona. It's known for its medieval landmarks, narrow streets, and Gothic architecture. Top places to include in your list of "Top places to visit in Barcelona". Barcelona Cathedral, the Plaça del Rei, and for more travel inspirations have a look on "Best Things to Do in Barcelona by travellertoday.com blog"
Perfect for: This area is perfect for history buffs, architecture enthusiasts, and photographers. It's also great for travelers interested in experiencing the charm of Barcelona's ancient streets and discovering hidden squares and local artisan shops.
How to Reach: You can reach the Gothic Quarter by taking the Metro (L3 stops at Liceu or Drassanes, L4 stops at Jaume I or Barceloneta), by bus, or by walking from La Rambla, Barcelona's famous street that borders one side of the quarter.
Address: The Gothic Quarter (Barri Gòtic) does not have a precise address as it is an area in Barcelona, but it is located in the district of Ciutat Vella in the heart of the city.
Barcelona Sailing
The another top places to visit in barcelona is the Colon Monument and then the Las Ramblas from there. You can easily hire a sail boat here and go on a sea trip. You'll get stunning views of the city from the water.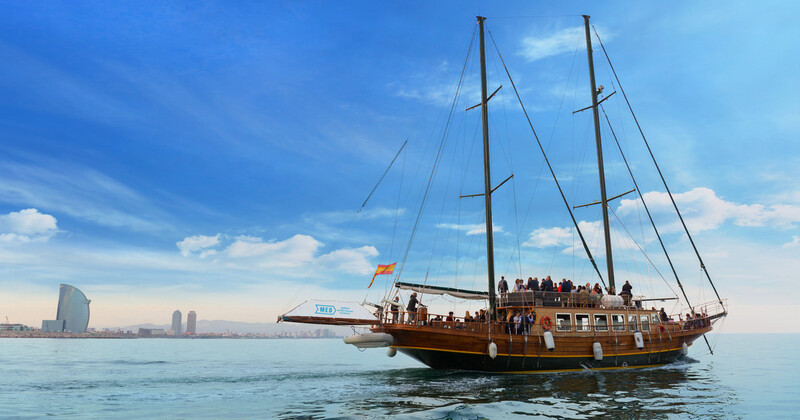 Port Olympic
Visit this area in the evening, when you'll see the nightlife that Barcelona is famous for. The bars and pubs come alive after sundown.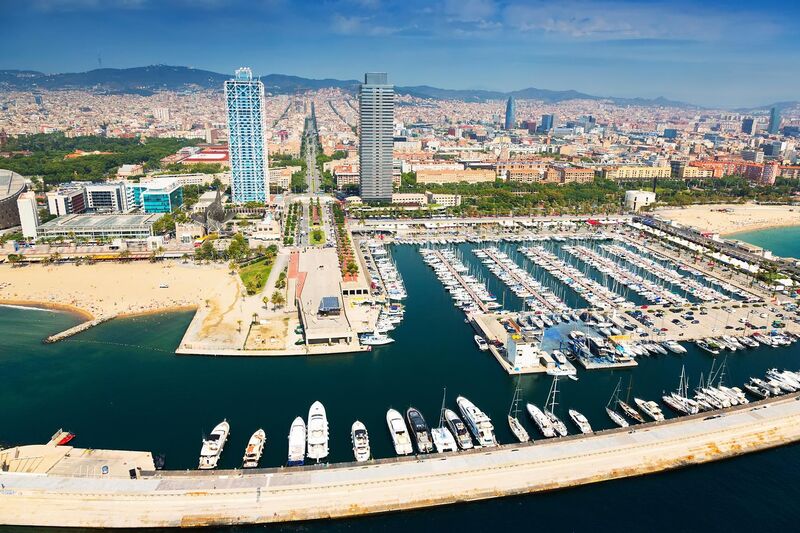 Why to Visit: Port Olímpic was built for the 1992 Olympic Games and is a lively marina filled with restaurants, nightclubs, casinos, and a beautiful beachfront. It is also ful range of water sports facilities.
Perfect for: The Port Olímpic is ideal for those looking to enjoy Barcelona's seaside atmosphere. It's great for dining enthusiasts, nightlife seekers, beachgoers, and water sports fans. It also caters well to families with its promenades and attractions such as the giant golden fish sculpture by Frank Gehry.
How to Reach by metro: The area is accessible by public transportation via the Barcelona Metro with Ciutadella-Vila Olímpica station on L4 being the closest stop. 
How to Reach by bus: Buses also run frequently along the nearby coastline and the area is well-serviced by taxis and bike rental services.
Address: Port Olímpic is located at the end of Barcelona's Olympic Village. The specific address often used is Moll de la Marina, 08005 Barcelona, Spain.
The El Born District
There are plenty of small and winding side streets in this quarter, and you'll also some of the coolest bars and trendiest stores in Barcelona here. Don't be afraid to explore the alleys. The atmosphere is fantastic, and that's where you'll find the true gems.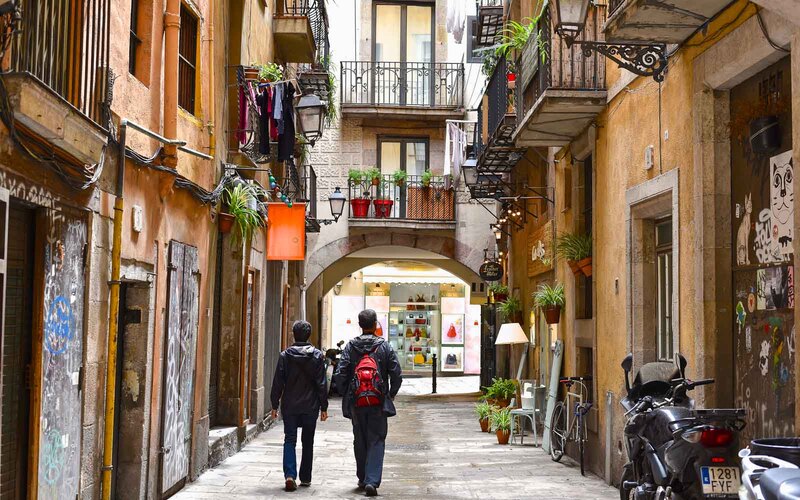 Why to Visit: El Born is known for its vibrant nightlife, boutique shops, and cultural landmarks, including the Picasso Museum and the Santa Maria del Mar church. The area is a blend of historic and modern, with lively bars and street life.
Perfect for: The district is perfect for young travelers, couples, and culture enthusiasts. It's also suitable for those interested in Barcelona's history, contemporary art, and Catalan cuisine, providing a rich, authentic urban experience. Interested in enjoying the local flavors without breaking the bank? Our article on Cheap Eating Tips in Barcelona offers great advice for foodies on a budget.
How to Reach: You can reach El Born by Metro (Jaume I station on L4), by bus (many lines serve the area), or by walking from the city center. The neighborhood is also accessible by bicycle, with several Bicing stations nearby.
Address: El Born is a neighborhood in Barcelona and does not have a specific address. It's situated between Via Laietana and Barceloneta and is part of the Ciutat Vella
Modernist Buildings
See the modern architecture and understand the Catalan cultural movement of Catalonia and Barcelona between 1888 and 1911. There is a lot of amazing architecture to see here.