8 Most Outstanding Taxis in the World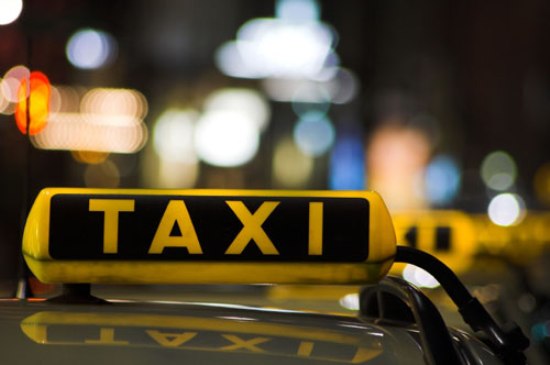 Taxi is the only solution when you are "trapped" in the middle of the night during a vacation in a foreign city.
All big cities have taxi as one of their public transportations. They are available early in the morning until late in the middle of the night.
So, here is the list of the most outstanding taxis in the world:
1. VW Beetles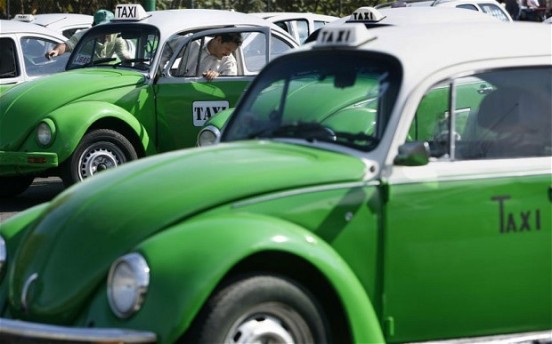 Taxis in Mexico City are the classic VW Beetles. But the pollution coming up from the muffler is really annoying. When the driver removes the front passenger seat for extra legroom, it means you have to prepare some extra cash for the driver.
2. VW Jettas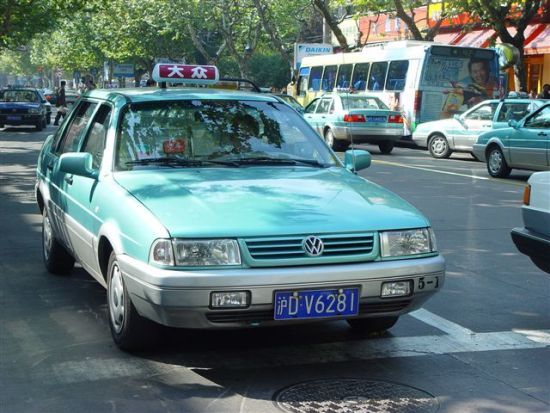 Shanghai uses VW Jettas for the taxis. The VW armada in this city is cheap, fast but a bit dirty. Give the driver a tip when he can get you to your wanted destination without mounting the sidewalk.
3. Porsches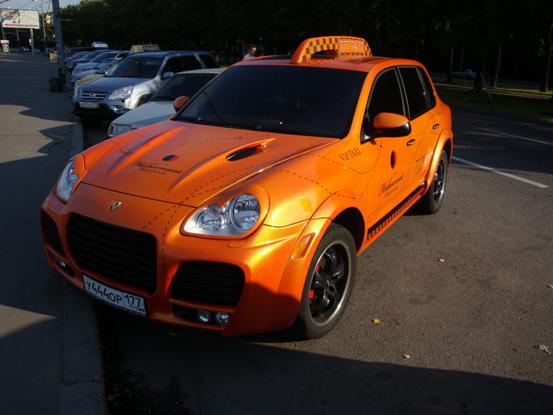 Moscow does not use VW, but another Germany's automobile Porsche for the taxi. However, Porsche taxi is a bit pricey. If you think the price is quite expensive, don't force yourself to give a tip.
4. Toyota Crown Comforts
Toyota Crown Comforts is used for taxi in Hong Kong. Feel the town while riding on this vehicle. Similar to Moscow's Porsche, it is not cheap but it is well worth the service.
5. Nurburging's BMWs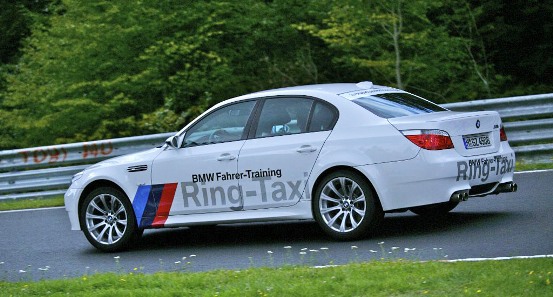 Nurburgring uses BMWs for the taxi. It is fast and reliable but if you are traveling on budget than make it as your last option.
6. Tuk-tuks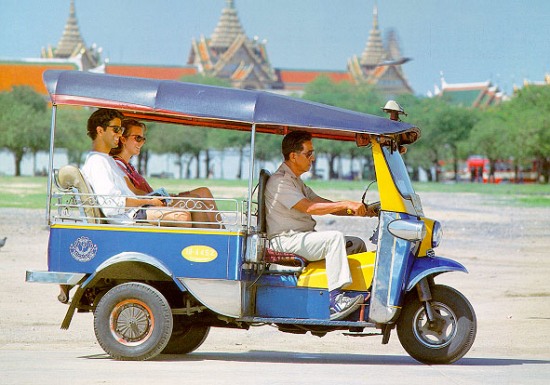 Tuk-tuk is not really like an ordinary taxi. The four-wheel vehicle is native to Thailand. It looks fragile but extremely cheap. Give extra money for the driver if he can bring you to the best fake gem store.
7. Ambassadors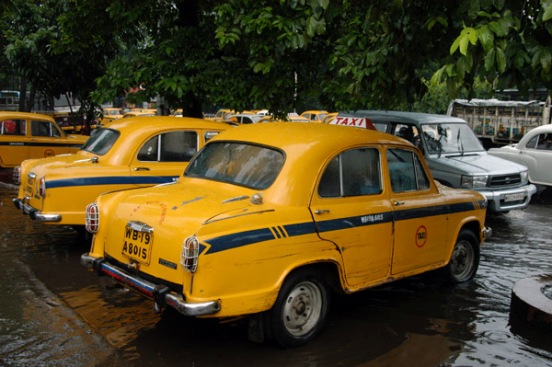 This old Ambassador is still used in India as public transportation. You will get full music facility from the radio inside the vehicle. Some drivers don't expect tips, but some others will kill to get extra cash.
8. Jalopies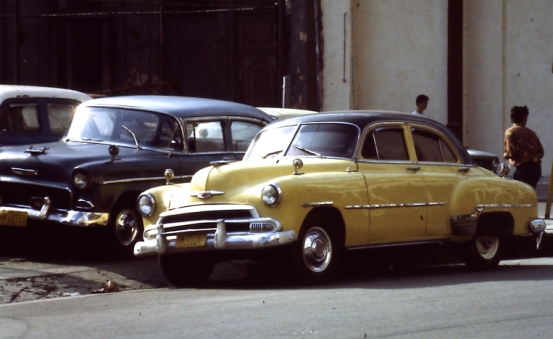 Jalopies in Cuba, particularly Havana, are made from various machines. As the country starves of car imports, this could be the best solution for the tourists who want to travel using public transportation while in Havana.