24 Hours Open Attractions in Seoul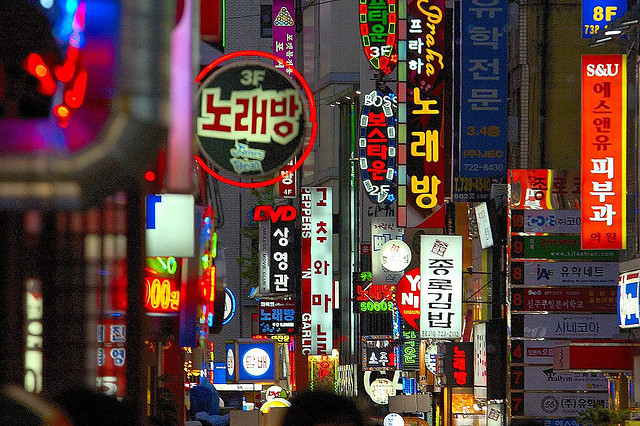 There are many cities in the world that run for 24 hours a day. Not only because there is a McDonald's restaurant in the cities, but also too much fun things to do other than sleeping for the whole night in the cities.
Seoul is amongst the cities that never sleep for the whole night. Check out a number of spots that open for 24 hours a day to satisfy the nocturnal entertainment addicts.
The Medi Spa
The Riverside Hotel's Medi Spa is a spa facility located in Jamwon-dong. The spa is originally built for male only but as the time goes by females are also accepted as well. The spa treatments are ranged from the most expensive yet exclusive to the most affordable yet great value one.
Parkdaegamne
Parkdaegamne is a barbecue restaurant best known for the galbi tang or beef stew. The price is high but it is well worth it, particularly when you are clueless about what to eat in the middle of the night while in Seoul.
Shindong's DraQura PC Castle
Korean people are being pampered by the fast internet connection. The country was even dubbed as the country that had the fastest internet in the world (2011). Many internet cafes open for 24 hours, but this one could be the best option. Super Junior's Shindong run this Dracula-themed internet café.
Megaboz Dongdaemun
Ever saw a movie in theater at 3 am? Megabox Dongdaemun offers you a chance to watch movies as late as 3.10 am. There are 8 screens available plus a snack bar and a VIP zone.
Hong Kong Banjum 0410
Hong Kong Banjum 0410 looks like another Chinese restaurant chain. But the truth is it is not. This Chinese restaurant does not serve jajangmyeon but its jiambbong is the best. There are over 80 Hong Kong Banjum 0410 restaurants spread around the country.
Makekineko Noraebang
What could better than doing some karaoke after a drunken evening in the bar? Manekineko Noraebang combines Korean, Japanese and English cultures into the karaoke rooms. Although it opens for 24 hours, the noraebang is family-friendly.