Enjoy Quirky Jailhotel Experiences Across the World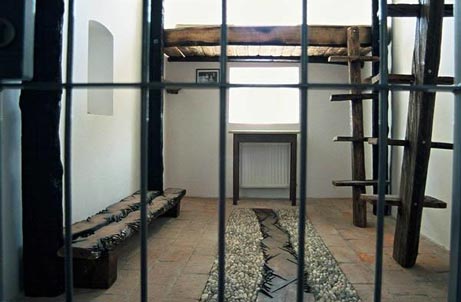 Jail is not merely a place to put someone who killed a person or robbed a bank. In this modern life, jail has a part in tourism industry!
It is no joke, some crazy yet brilliant people see a gold in the crime business. They built hotels that look like jails, or jails that look like hotels, whatever. The important thing is you should try one of these five jailhotels before you die if you really like something quirky:
1. Jailhotel Lowengraben, Lucerne
The hotelier said it is the only jail the visitor will not want to leave. There are a number of accommodations that you can choose from exclusive director's office with private bathroom to simple cells with shared facilities.
Party lovers can enjoy the nightclub sitting next door, but if you are a light sleeper, prepare some earplugs. Rooms started from 58.57 EURO. (http://www.jailhotel.ch)
2. HI Ottawa Jail Hostel
Located in downtown part of the Canadian town, the HI Ottawa Jail Hostel is full of mysteries, mostly tales about ghost sighting from the prison next door. Ask the prison tour to tell the stories. The rooms' accommodations are pretty complete. Dorm beds are offered from 20.45 EURO, while private rooms are from 50.75 EURO.
3. Karosta Prison, Liepaja
Plan to travel to Latvia? Try the Karosta Prison. There is not word "hotel/hostel" embedded to the name, but it is actually a hotel, not a prison. What makes it looks like a prison is all the staff are wearing prison guards uniform. It is a no frills hotel by the way. Price of the rooms is started from 22.89 EURO. (http://www.karostascietums.lv/)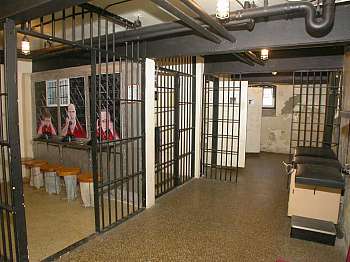 4. Langholmen Hostel, Stockholm
The building of Langholmen Hostel (http://www.langholmen.com/en/) used to be a dirty, dark, depressing jail. But now with a white magic, the building has been transformed into a cozy hostel with dorms and private accommodations.
Your freedom is absolutely guaranteed in this hotel. Rooms price is started from 24.71 for the dorms, and 61.77 for private rooms.
5. Jailhouse Accommodation, Christchurch
Besides for its earthquake, Christchurch town is also known for its jail hotel. The Jailhouse Accommodation stands still even numerous quakes had rattled the town.
The jailhotel is brilliant as it comes with a cinema room and pool table. Private rooms are offered started from 47.82 EURO, while the dorm beds are from 18.16 EURO. (http://www.jail.co.nz/)