Ethiopia as Alternative Pilgrimage Destination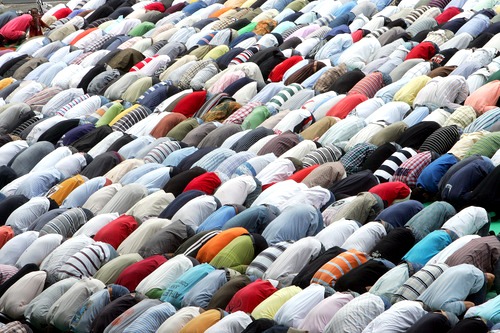 Every year, millions of Muslim from all over the world celebrate Hajj in the Saudi Arabia. They gather in the holy city of Mecca as the requirements of the Koran. But, according to some Muslims, there is another place that meets Koran requirements namely Ethiopia. This place is called The Sheikh Nur Hussein Shrine that established in the XIII century. The exact location is in the southern part of Ethiopia where a desolated shrine resembling tombs in the wild vicinity. This place is believed to be the alternative pilgrimage destination for those who can't afford to go to the holy city of Mecca.
The Ethiopian Muslims used to use this shrine as a worship place. They follow the Sufi-style religion saying that they can get their prayers answered in they pray to spirit of the holy men. But, it changed when a teacher from Saudi Arabia introduced Koran to the Ethiopian. The teacher told that only Allah can answer prayers, and it required faith. Thus how Islam reach this country.
This faith was introduced by an a teacher from the Saudi Arabia.
Recently this place is used for tourist destination. Many travelers come to experience the exotic of this religious place. By the support of Ethiopian government with the, The United States embassy recently planning on renovating the place to be able to give more wild and fascinating experience.
U.S. Embassy Public Affairs Counselor, Dr. Anthony Fisher, said that Sheikh Hussein Shrine is on of most important symbols of Ethiopia's religious and history, so it is important to reverse such historic site to later introduced as the worldwide tourist destination.