In and Around the Great Lakes
The Great Lakes is the largest freshwater expanse in the world. They straddle the United States and Canada about midway through the North American continent. Both countries have numerous towns that align themselves with life on the lakes. Business can be dependent upon these freshwaters. Travelers can benefit from a plethora of activities and places of interest.
The formation of the Great Lakes has much to do with what you may find when visiting the region: tectonic plates colliding with each other, forming mountain ranges; volcanic eruptions creating the Great Lakes Basin; and even glacial activity.  It is the melted water from the glacial age that is held within the five lakes.  Nearly 94,500 miles encompass the basin area. The vestiges of the geological history are eminent everywhere you look.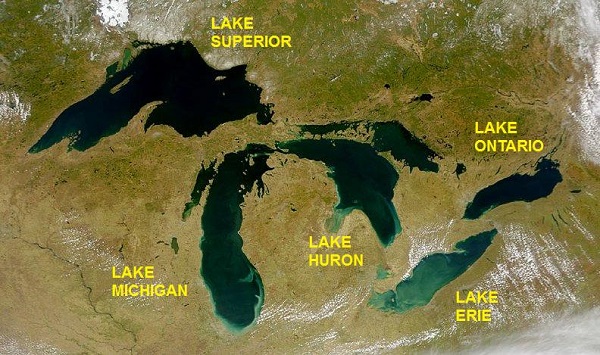 So, what and where, exactly, are the lakes?  Lake Superior borders Minnesota, Michigan, Wisconsin, and Ontario, Canada. Lake Michigan embraces the state of Michigan and touches Indiana, Illinois, and Wisconsin as well. Lake Huron skirts around Michigan and Ontario while Lake Erie is located in Michigan, Ohio, Pennsylvania, New York, and Ontario.  Lastly, Lake Ontario sits within Ontario and New York.  With this much area covered, you will find year-round things to do for all ages.
The land offers sand dunes, beaches, canals, and waterways.  The industry in the surrounding states and provinces consists of iron and steel, agriculture, manufacturing, and mining.  With all of these landscapes and businesses in the surrounding areas, there is a lot to do out here. Folks of any age will love this region! You'll be able to enjoy water sports, museums, art, theater, history, and lots more fun things all around the region.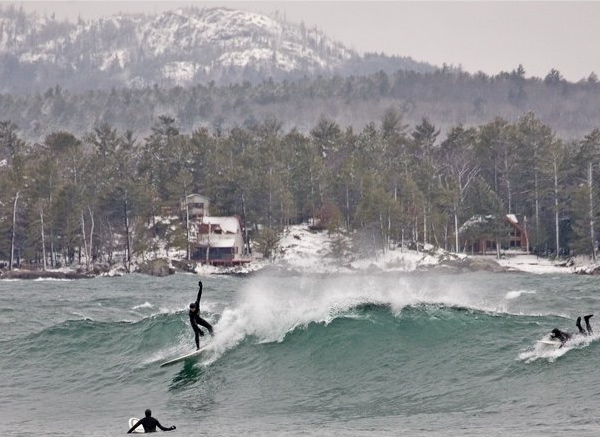 For instance – the water! Fishermen love this place, and in the Great Lakes, sports fishing is a favorite past time.  Many companies offer gear and boat rental, so you'll be able to get out on the water to catch bass or bluegill, walleye or trout. There are even fishing competitions, making this sport one of the top tourism draws.  The lakes are large enough that you can actually surf on them as well—Lake Michigan is a prime example. (http://www.lakemichigancam.com/)
If water isn't your favorite thing, don't worry – there's more than enough land activities to keep you busy for years!  Another leftover geological formation is sand dunes.  Grab a jeep ride across the dunes or perhaps hike them. If a day of light adventure interests you, there are several state parks lining the region. Ludington State Park in Michigan boasts miles of beach, a lighthouse, and fantastic trails for foot and bike. You can hike and camp off Lake Michigan at Hoffmaster State Park.
Entire islands also make for recreational areas.  Isle Royale National Park offers travelers total peace and quiet.  With no roads or vehicles allowed on this 210-square mile island within Lake Superior, it will be just you and Mother Nature on your holiday.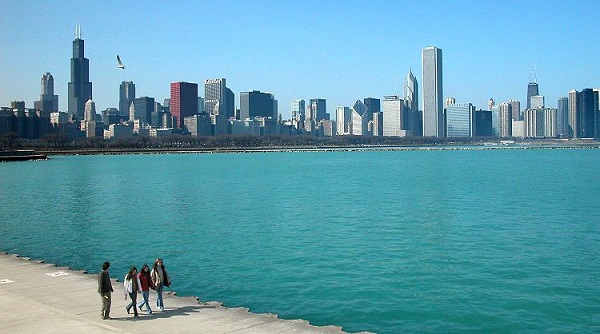 When visiting the Great Lakes, you don't even need to go near the water for some fantastic sightseeing and activities.  For example, Chicago, Illinois, sits on the shore of Lake Michigan, and the city has figured out a way to balance urban life while taking advantage of lake living.  While you can do all of the typical "Chicago" things, like go to a Sox or Cubs game, visit Sue the Tyrannosaurus Rex at the Field Museum of Natural History, and eat a deep dish pizza, you can also go to the beach, rent a boat, or walk along Navy Pier.
A few of the exciting things to do in Ohio in the Great Lakes region include museums, art galleries, and theater.  The Cincinnati Museum Center is located in the old 1933 Union Terminal that is still in use by Amtrak. There is a Natural History museum as well as a children's museum in the complex with interesting history, science, and hands-on activities. Cincinnati's Carew Tower is the world's tallest pre-WWII tower.  The West Side Market, a farmer's market set up the European-style, is a Cleveland must-visit.  Catch a Reds or Indians game, respectively, while visiting these cities.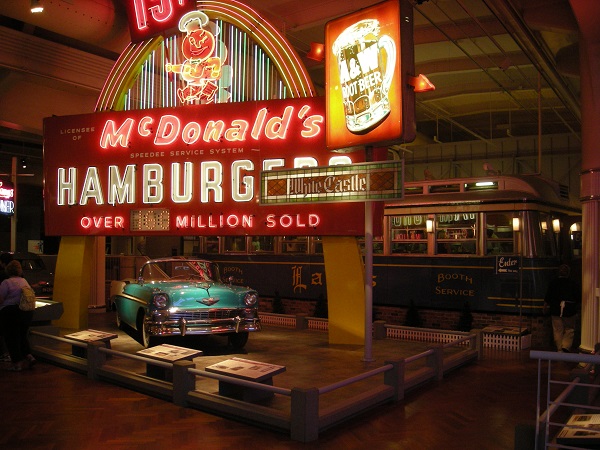 In Michigan, Detroit's Henry Ford Museum still stands just as Mr. Ford originally planned it. Preservation Wayne offers several walking tours of Detroit through historic neighborhoods where you can learn about architecture.
The choices are limitless around the Great Lakes Basin.  Whether you enjoy leisure activities, reading books, taking walks, hiking, history, architecture, or extreme sports, you'll be able to find it here. Young or old, plan on a bit of time so you can fit a lot in.