Parisian Nightlife in Champs-Elysées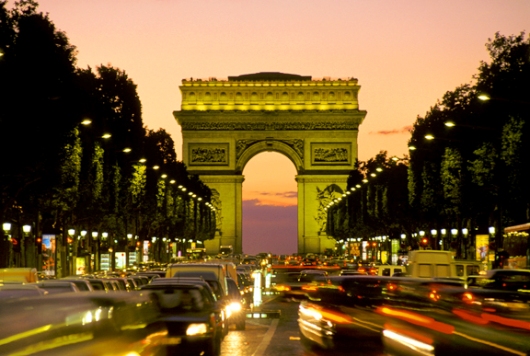 In addition to historical sites, art and museums Paris has so much to offer for nightlife. There is fun for every type of person. Many of the main squares have cafés and restaurants around them where you can get a taste of the fine Parisian cuisine or have drinks while sitting at a table facing the street and watching the hustle bustle in the area.
One of the most visited streets of Paris is the Champs-Elysées. This street also has side walk cafés, great restaurants and numerous nightclubs and pubs, but there are a couple of places you won't find elsewhere. One of these is the Baghdad Café. It is a chic club, so dress up otherwise they might not let you in.
The second place is for beer lovers, Culture Bière. This lounge bar-pub has an assortment of beers that it will boggle your mind. You can accompany your drink with snacks or a light meal menu. At the end of the night you have the option of getting a delicious croissant at one of the nearby cafés, they are open almost until morning.