Europe's 10 Most Romantic Destinations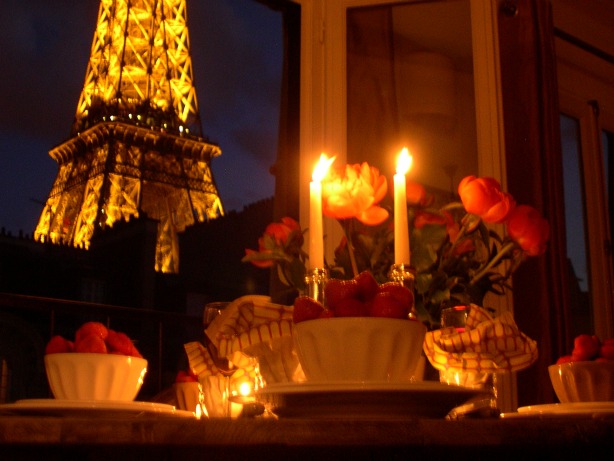 Plan to spend a short romantic trip in Europe? A short trip doesn't mean to be a usual
journey with loved one, especially if you are on a special occasion like celebrating
anniversary or simply a Valentine's Day tradition.
Don't disappoint your companion by selecting the wrong hotel. Here is a list of 10
romantic destinations in Europe for suggestion.
1. Paris
"Romantic" is Paris' middle name. Surprise your lover with a trip to Paris the capital of
romance in Europe. Every landmark can be the most romantic spot in this city. From the
famous Eiffel Tower to the legendary Champ Elysees, all attractions are worth to visit.
Most Romantic Hotels in Paris
2. Amsterdam
If you are a young couple and enthusiastic to get some new wild experience, then
Amsterdam is your next destination. Explore the Red Light District in the evening and
spend romantic times in the canals, just the two of you.
Most Romantic hotels in Amsterdam
3. Venice
The City of Love, as many people often call Venice, is undeniably one of the most
romantic cities of Europe. The canals, the architecture, the food, the gondola, all the
features in this city are truly magnetic for romantic couples.
Most Romantic Hotels in Venice
4. Ljublana
The capital of Slovenia, Ljublana always has something to offer for romantic couples.
The Botanical Gardens are enjoyable to visit with the loved one. A hot chocolate in the
morning is like a slice of paradise.
5. London
The London Eye is a great value for you and your lover. London is fantastic from the
sky. Get some champagne and truffles while enjoying the city lights in the evening.
Most Romantic Hotels in London
6. Rome
Ponte Milvio in the evening is truly romantic. Lo Zozzone is the right place to have a
Roman romantic dinner with Italian gastronomy. Don't forget to order some original
Espresso while staying in this historic city.
Most Romantic Hotels in Rome
7. Porto
Porto is the second largest city in the country. It contains a lot of historical landmarks
and tropical breeze. The Romanesque Cathedral is a must-visit attraction. And don't
leave before having a glass of Port Wine beforehand.
8. Gstaad
If you want to travel to Switzerland for a romantic getaway, just visit Gstaad instead of
Zurich. The private whirpool bath at the Iglu Dorf Hotel is totally amazing. The romance
ambiance is thicker in this city than in Zurich.
9. Paphos
Aphrodite belongs to Greece, but as the country is in the middle of a serious crisis, the
goddess of love moves to Cyprus. The Adonis baths close to Paphos is magnificent.
The beach and waterfall are wonderful.
10. Inverness
Seafood lovers must visit Inverness in Scotland. Try the combination of champagne and
oysters. Explore the village and end the day with a whisky at the hotel.