The 5 Best Restaurants in Bali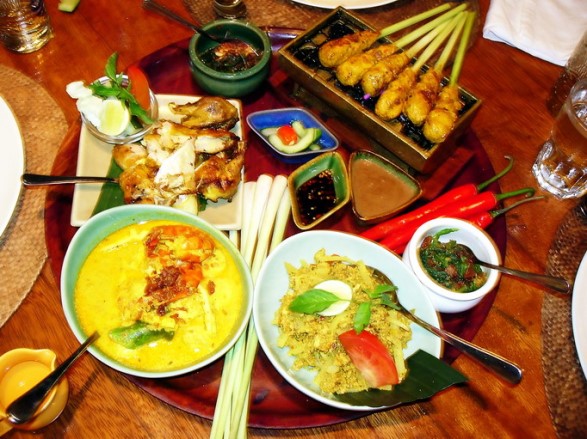 Bali has a number of aliases for example the Island of Paradise, the Island of Gods, and the Island of Love (it earned that nickname after the Eat, Pray, Love phenomenon). Still, that doesn't mean Bali can't also be called the Island of Food Paradise–after all, it has a number of unique restaurants that provide a great number of exotic foods. Here are some of our favorites:
Metis
The Metis features two charming chefs Dou Dou and Said. Staff at the kitchen are proficient in preparing and delivering the food as well as the service. The restaurant's signature dish is the fork-mild osso bucco with creamy risotto. For a beverage, go with a Grand Marnier martini. Head over on a Thursday night to catch some live music.
Sardine
This restaurant uses over 120,000 bamboo shingles consisting of 10 different kinds of bamboo. Sardine restaurant has specialty on organic and fresh products, and the creamy panna cotta and and misso eggplant are spectacular.
Sari Organik
All of the food here is made from organic ingredients that you can pick yourself at the farm surrounding the restaurant. The menu is dominated by local specialties like the outstanding nasi campur and fried tempe.
Sarong
Sarong has a long lcocktail menu, including a special cappuccino using brandy or vodka, Kahlua, maple syrup and espresso. As for the meal, hot caramelized duck is certainly afavorite.
Mozaic
Mozaic is one of the best dining options in Bali. A number of international food critics have eaten at this part of the Les Grande Tables du Monde restaurant. Chef Chris Salans applied his knowledge of French cooking to fantastically combine French, American, and Balinese ingredients to present outstanding cuisines to the customers.