Money Saving Travel Tips to the U.S.A.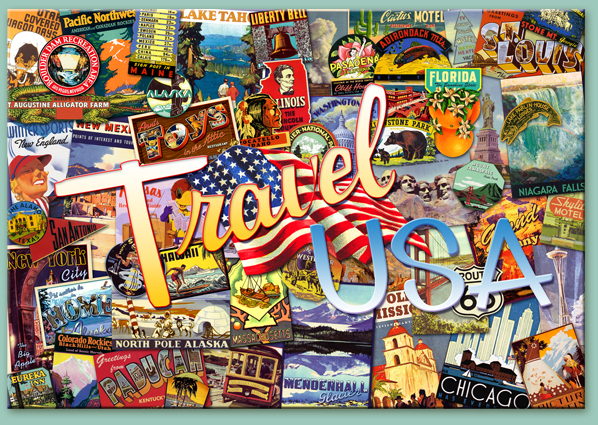 America has a lot to offer travelers. Natural beauties like Niagara Falls or the Grand Canyon. Historical sites like Gettysburg and Willamsburg. Metropolitan cities like New York and Los Angeles. Beautiful beaches such as Miami Beach and Myrtle Beach. For Americans, it's easy to take a short weekend trip to any of these fantastic locations, but a foreigner normally takes an extensive vacation to see as much of the country as possible. Everyone likes to discover new places, but they also don't want to spend too much. In order to your USA trip within budget, consider these five tips budget there are five tips:
1. Online Hotel Provider sites
One of the primary components of a trip to America is the accommodation. The best way to find reasonable prices and compare them too is through hotel comparison websites like kayak.com, prontohotel.com, or bookingbuddy.com. A person could also decide to go to a travel reservation site like priceline.com, travelocity.com, or orbitz.com. On the hotel reservation sites, a person can find the best deals the hotels are offering, but with hotel comparison sites, the major perk is that you can compare prices across the web, finding you the best hotel deals and allowing you to make a more knowledgeable decision. Travel search engines also offer hotel plus flight, car, cruise, and package deal prices.
2. Peripheral Destinations
Staying just outside of major attractions will give you easy access to the sights you want to see while saving you lots of money at a more affordable hotel. For example, staying in Brooklyn or in New Jersey for a visit to New York City, will still allow you quick access to Manhattan via public transit, but you won't be paying the steep prices of, say, Times Square.
3. Pick When
Anyone who has travelled more than twice in their lifetime knows that prices go up and down depending on the travel season; there are high and low season prices, as well as mid-season ones. When picking the state or attraction to visit, find out when those seasons take place, that way, you'll have a better idea when you'll be able to find good deals to save money.
4. Flights
Flights can be one of the most expensive parts of a vacation. Flying nationally will be more affordable than flying internationally, but prices can be further reduced by booking flights to/from surrounding airports–not just the main ones in the city you want to visit. Find out of the city you want to visit has any alternative airports and check the fares there too. For example, Chicago and Milwaukee are only 1½ hours apart, so you could fly into either one and drive to the city you want to visit. Or see both! With more airport options, there are more chances to save!
5. Transportation
Unlike Europe, the U.S. doesn't have efficient transportation in every state, city, or town. Besides cities like Manhattan, Boston, Chicago, and Washington, D.C., most places don't have an efficient metro or bus system to take you everywhere. Los Angeles, for example, is known for its horrendous public transportation options and, therefore, traffic congestion. For this reason, it's sometimes best to rent a car in the US instead of just relying upon public transportation.
Thorough research, being able to choose the hotel and flight for the trip, and knowing how to save make will help you shape your vacation according to your own preferences while staying in budget and avoiding surprises down the road.