The Most 10 Popular Beaches in Spain
Spain has three unique coasts to choose from; the Atlantic coast, the Cantabrian Coast and the Mediterranean.  Each one has its own features and delights, and each one is baked in warm sunshine and tropical splendor.  Here are the 10 most popular beaches in Spain.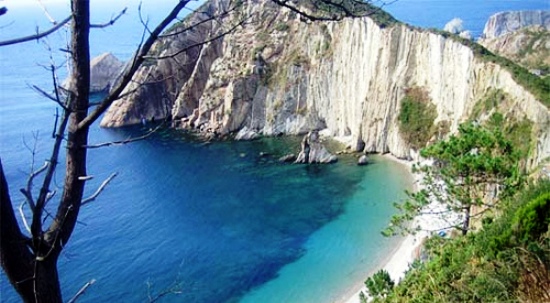 In northeastern Spain, near the French border, the beach in San Sebastian is widely described as one of the best city beaches in all of Europe.   San Sebastian is a lovely coastal town with excellent restaurants, charming bistros, and an incredible stretch of beach right in the heart of town. For people who love to explore on the beach, the Playa de Las Catedrales in Galicia has incredible rock formations, carved by the wind, waves, and the sea.  Many of the rocks form breathtaking natural arches across the beach, like the windows in churches.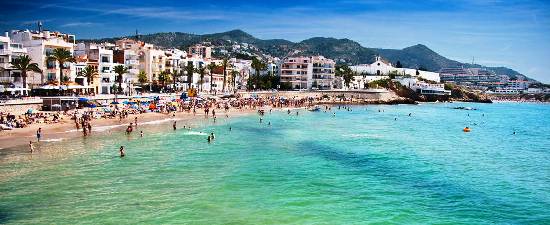 In northern Spain, the most popular beach in Asturias is Playa del Silencio, known for its long, clean stretches of sand and the charming village nearby. Near Barcelona, the beaches of Sitges are the site of great parties, and Barceloneta Beach may be touristy and crowded, but it has great restaurants and lots of entertainment value. Of course, millions of visitors flock to the Costa del Sol every year for fun in the sun, and the best beach in the region is Nerja.   The village is all pretty and all whitewashed, and the beach is less crowded than those in Fuengirola and Torremolinos.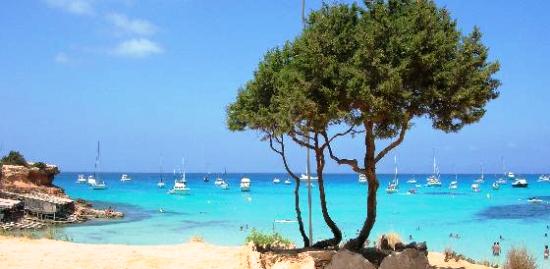 The La Barrosa beach in Cádiz has been cited as the best beach in Spain for its long stretches of clean soft sand that begin at the El Puerco watchtower.  There's also a lovely promenade along the beach right in Cádiz.  In the Balearic Islands, Ses Illetes beach in Formentera is the best beach around.  If you enjoy windsurfing and whale-watching, Tarifa beach in Andalusia looks out over the spot where the Atlantic and Mediterranean meet.   In the Costa Brava, Gandia beach is more popular with the locals than the tourists, which gives it a certain charm.  In Santander, the Playa de los Peligros is pretty and well worth a visit.