Top 50 US Travel Destinations of 2014
Millions of people visit the United States every year to experience its amazing cities, beautiful parks, and amazing attractions.  And with the country being so different as you travel from coast to coast, north to south, Americans themselves have plenty of opportunities to experience something different.  Here are the top 50 destinations in the US.
1. Yellowstone National Park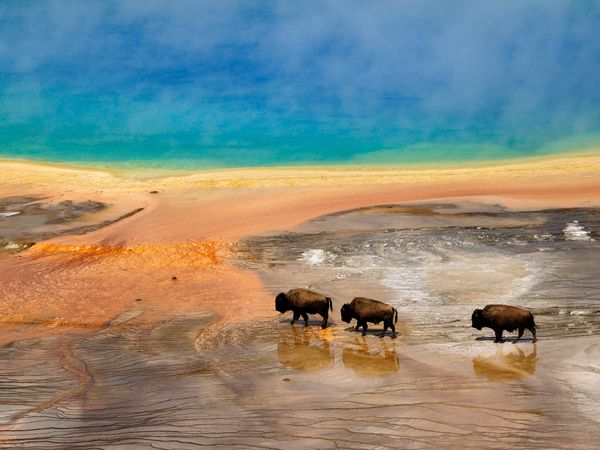 Bubbling hot springs, multicolored pools, steaming geysers, and miles of hiking trails.
2. New York City – The crossroads of the world with some iconic sights: Empire State Building, Statue of Liberty, Central Park, Rockefeller Center, and fashion.
3. Washington D.C. – Capital of the US, home of the White House, monuments, and fantastic museums.
4. San Diego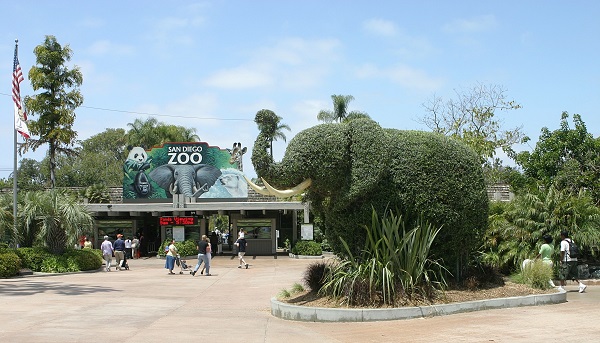 Sunny and warm with a Mexican influence, the perfect city for couples, families, and singles. Known for its famous zoo.
5. San Francisco – The Golden Gate Bridge is the city's icon and San Fran is a great city to walk–just be ready to tackle some hills!
6. Chicago – This is another all-time favorite travel destination in America. The river front and food is outstanding.
7. Yosemite – A favorite among nature lovers. Check out El Capitan and Half Dome.
8. Walt Disney World, Orlando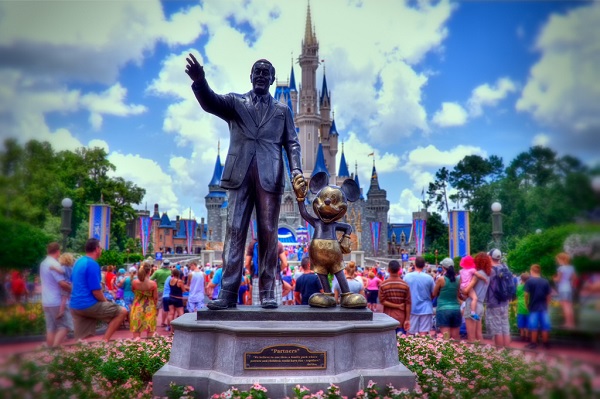 A fantastic travel destination for the entire family–theme parks, huge resorts, fun rides, and one very special Mouse!
9. Las Vegas – The entertainment capital of the world–play a few casino games, have some amazing food, and don't miss the amazing shows.
10. New Orleans – The melting pot of European and Caribbean influences, so rich in culture with a completely unique personality.
11. Anchorage – Once a railroad stop, Anchorage, Alaska, has emerged as a vibrant community within the final frontier.
12. Denali National Park
6 million acres of Alaskan wilderness! More than 400,000 people visit every year for its stunning views and wildlife.
13. Glacier Bay National Park, Alaska – A World Heritage Site, this is the last stretch of true wilderness home to a range of wildlife, fish, and, of course, glaciers.
14. Napa Valley – The wine capital of the US, you'll love its boutique hotels and vineyards.
15. Sedona – Travelers love the bizarre rock formations and stunning red hues of Sedona. Go on horseback rides, try some rock climbing, or simply relax in the spas.
16. Miami Beach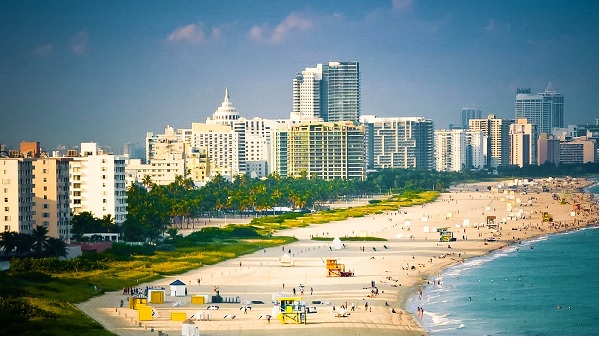 The most happening beach in the US with a huge Cuban influence and an amazingly trendy vibe.
17. Savannah, Georgia – Beautiful parks, wonderfully preserved Civil War architecture, and Southern cuisine make this haunted town a favorite favorite.
18. Boston – The birthplace of America known for its history, Fenway Park, Common, and Fine Arts Museum.
19. Los Angeles – Among the most important cities in America, LA is home to Hollywood, museums, hopes, and dreams.
20. Niagara Falls

A natural wonder, this is probably the most photographed waterfall in the world.
21. Philadelphia – Another historic city in the US, head to Independence Hall to see where the country's founding fathers signed the Declaration of Independence.
22. Honolulu, Hawaii – Try the surf and soft sands of the Waikiki Beach and see island's volcanic crater and art museums.
23. Seattle – Popular among tourists for its laid-back lifestyle, Seattle is where many of the world's biggest companies were born.
24. Charleston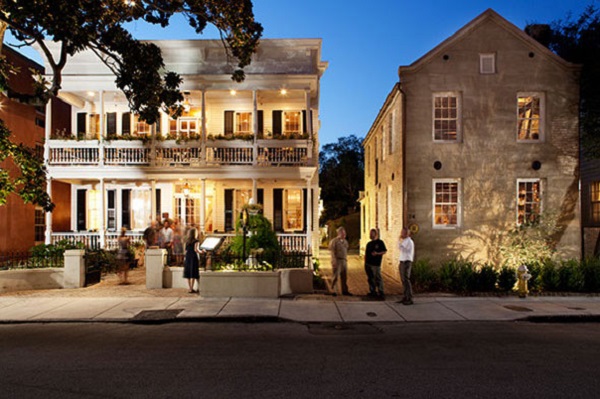 A perfect example of southern charm! The plantations and antebellum architecture will take you back in time.
25. San Antonio – The city's 18th Century buildings and tranquil River Walk make this Texas town a favorite–and a growing foodie hotspot.
26. Grand Canyon – An unparalleled backdrop for nature walks, rafting, camping, and adventure.
27. Aspen – Hundreds of skiers assemble here to ski the slopes of the Rocky Mountains.
28. Atlantic City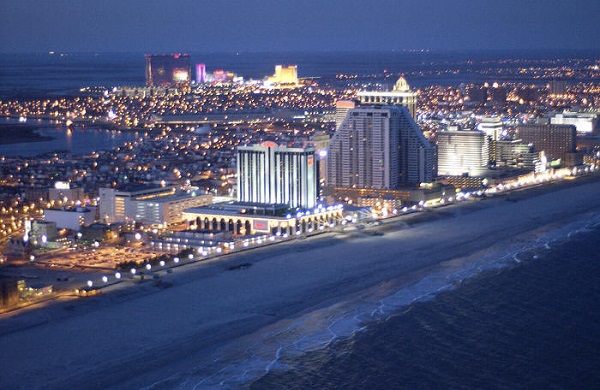 Most people head to Las Vegas for its casinos, ut those who don't try their luck in AC.
29. Newport, Rhode Island – Stunning cliffs, great beaches, huge mansions, and lovely restaurants make Newport a local favorite.
30. Flagstaff, Arizona – Natural beauty and outdoor activities near the Grand Canyon.
31. Lahaina – The former capital of Hawaii, Lahaina is the place for surf lessons, horseback riding, and several historic landmarks.
32. Portland, Oregon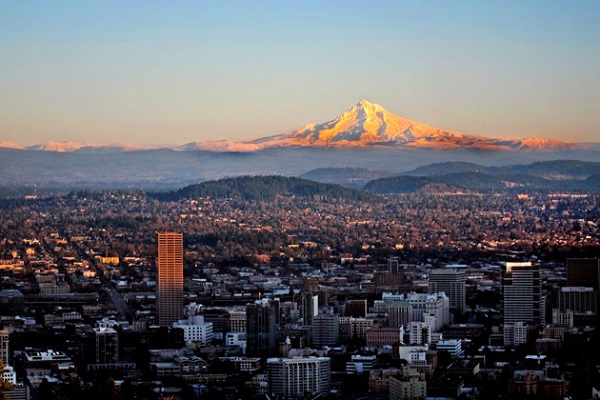 With so many distilleries and breweries, you can be sure that craft beer lovers head to Portland. The city's beautiful Japanese Garden is the biggest of its kind outside Japan.
33. Myrtle Beach – The perfect spring holiday destination! A great place for golfers, too.
34. Kailua-Kona – Volcanoes, waterfalls, Mauna Kea, and coffee make this a favorite.
35. Palm Springs – A relaxing place in California known for its golf, gorgeous resorts, and even some amazing architecture.
36. Naples, Florida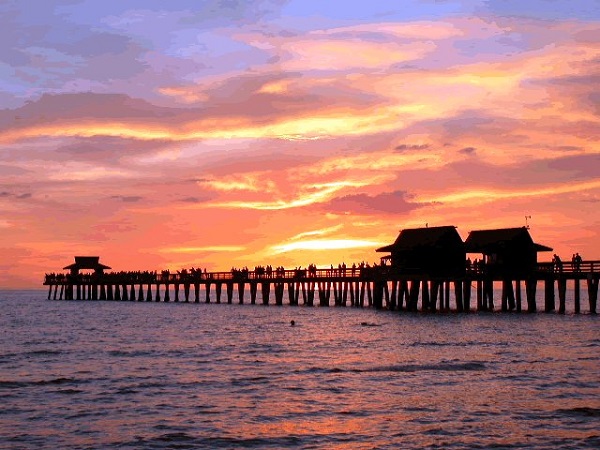 Among the most happening beaches in the US, Naples is a a delight for shopper and sports enthusiasts, too.
37. Florida Keys – The coral archipelago off the coast of Florida is always a popular US vacation destination.
38. Grand Teton National Park – Wilderness, camping, biking, and hiking amid a spectacular natural setting.
39. Zion National Park – Peculiar rock formations make this Utah park stand out.
40. Broken Bow Lake, Oklahoma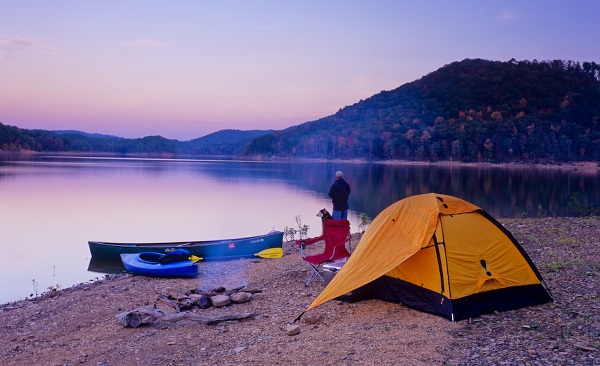 Among the most beautiful lakes in the US, this is a favorite among picnickers, hikers, and even divers.
41. Lake Erie – Hundreds of tourists come here from Michigan, Ohio, New York, and Pennsylvania for the lake's stunning shoreline, islands, and sports fishing.
42. The beaches of Lake Michigan – You'll find plenty of beaches along the shore of the lake, along with beautiful lighthouses, boardwalks, and natural beauty.
43. Salt Lake City – A lot of people who want to visit the natural splendors of Utah spend time taking advantage of the city's many recreational opportunities.
44. U.S. Virgin Islands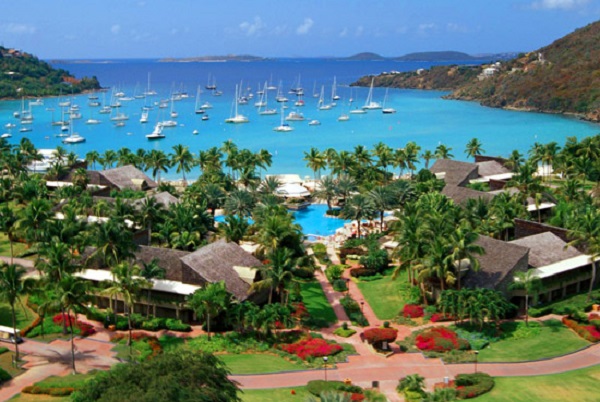 Sunbathing, shopping, history, and nature, but the islands' natural beauty really sets them apart.
45. Austin – The city's motto is "Keep Austin Weird," and visitors can enjoy thriving nightlife and lots of outdoor attractions.
46. Puerto Rico – A Caribbean experience at a fraction of the cost.
47. Pittsburgh – There is more to the city than its history of manufacturing. There is football, plus interesting bar and art scenes.
48. Jackson Hole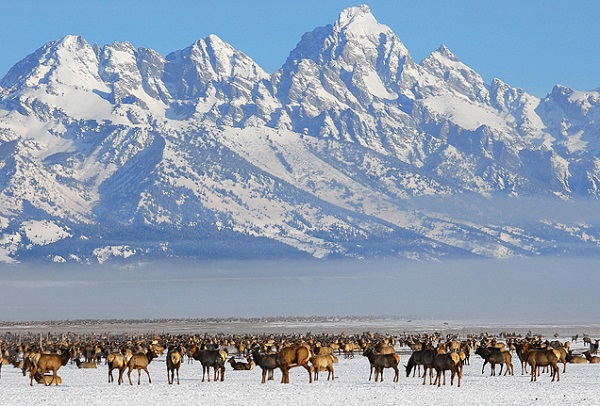 Tourists come here in winter and early spring for first class skiing in the US. In the summer, there is plenty of hiking and kayaking.
49. Lake Tahoe – Beautiful peaks all around make Lake Tahoe breathtaking. There is skiing and a casino nearby as well.
50. Louisville, Kentucky – Home to many galleries, museums, parks, and cultural events, Louisville is a popular travel destination in the US.