Top Tips for Business Trips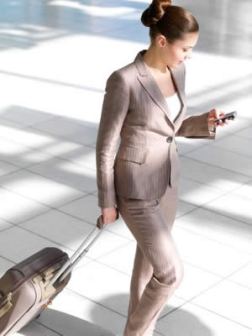 The business traveler is usually travelling for a particular reason related to work. If you are getting ready for a conference or maybe a corporate meeting, it is the same. The one thing you know for sure is that you'll be doing it often and therefore want your trips to go as comfortably and smoothly as possible. The travel industry knows they have to cater to different types of travelers, including the business one and therefore the business traveler has certain criteria they can look up to make sure the flight and hotel they are getting is always the best when it comes to business services and prices.
1. When travelling for business always make sure you sign up for frequent flier status, this allows you to acquire miles as you travel and will bring about savings on future trips. The frequent flyer programs are free, but they do have higher status' like Platinum and Gold that gives you more services back. (examples Skymiles by Delta Airline or AAdvantage by American Airlines or The Executive Club by British Airways )
2. To avoid taking planes that are mostly late in departing and arriving, consequently making you late there are websites like flightstats.com, which shows you which airlines are less punctual in their departure than others.    
3. Find the best hotels by using hotel comparison sites like Uptake.com, orbitz.com, prontohotel.com or wego.com. They are all reliable websites and their hotels have ratings so that you may see what previous guests thought about them.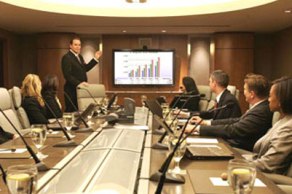 4. Time change can be a bit hard to beat when you travel so often and spend little time in the place you're going for business. It is even harder if the following day you have a meeting. Two tips they give in this case is first of all, to go to sleep as late as possible the first day you get there and to leave the blinds open so that the light wakes you up. The second tip is one you would have to research as it deals with a specific type of diet soldiers use to beat jetlag.
Apparently if you eat certain things at certain times you train your body to wake up and go to sleep at certain hours.
When we travel it is already a pretty big deal to plan ahead and make sure we're organized for our trip, imagine when it is for work and business meetings. The tips we gave you are four of the things that affect us the most when we are travelling: flying comfortably and for a reasonable price, sleeping well, and avoiding jet lag which won't make us function. With this bit of advice your short or long business trips should run more efficiently and be less stressful.