Where to Travel in February
This time of year for many schools means half–term vacations, and for holidaymakers, this can be heaven or hell. So, what dates you choose and where you go could make all the difference, it rather depends on if you have children or not.  But, either way, there are plenty of things to do in February no matter where or how you plan to travel!
Ski and Snow Holidays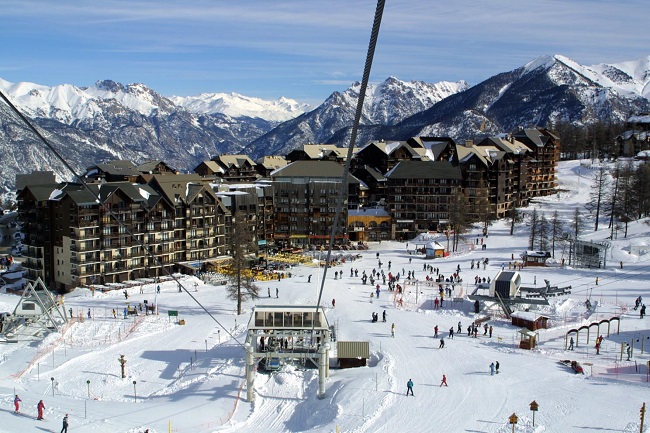 February is a great month for snowy ski holidays, but this can mean high prices and crowded slopes in many resorts. Many schools in both Europe and the United States within easy reach of ski resorts take their children on a week's ski holiday in February.  You have been warned!
Adelaide
Adelaide is a destination for two holidays in one with the charming countryside and a fast-paced and vibrant city life. The region of Southern Australia is diverse and there is a wide variety of things to do all within a day's drive of this beautiful state capital. Pretty villages abound with galleries and shops to satisfy art and culture lovers, and Adelaide is home to largest collection of Aboriginal artifacts in the world. For wine lovers, the new visitor centers at Jacobs Creek and Wolf Blass let you sample their latest wines and the Barossa Valley is rich in German heritage and, of course, wine.
The February weather in Australia is perfect for a holiday: warm sunshine, virtually no rain, a gentle breeze, and low humidity. It is warm enough for lazy beach days but not too hot for sightseeing. Take the opportunity to swim with dolphins, go whale watching, or meet locals at the bush pub and knock back a few beers.
Chinese New Year

At some point every year between January 21 and February 20, Chinese New Year falls not only in China, but all over the world.  Emotions run high as the Chinese communities prepare to celebrate with red lanterns hung in doorways to bring splashes of color to a dull month and a festive atmosphere filling the air. Most major cities have a Chinatown area where the Chinese have made their home, so whether it is in London or Mexico City, there will be plenty to see and lots of delicious food to sample.
Cambodia
From April onwards, the heat in Cambodia can be blistering as the mercury quickly rises to 40ºC and the humidity becomes unbearable, so February is a great month to visit. Very little rainfall, low humidity, and pleasant sunshine mean it is peak season, but there is plenty of room for everybody.
Sihanoukville on the west coast of Cambodia is an up-and-coming resort with many hotels, guest houses, and bars springing up. Affectionately known as Snookyville or just Snooky, this is where the best beaches in Cambodia are. The South Coast of Cambodia has mangrove forests, while the north western side is easily accessible by main road and has more for people looking for outback-style adventures.
For culture and to learn about the history of Cambodia, Koh Kong Province has the most remarkable and important natural areas. It is part of the Cardamom Mountains, home to the biggest rainforest in Southeast Asia. Tourists are attracted to the area for the wildlife, the magnificent waterfalls, and the casinos on the Thailand border.
Jamaica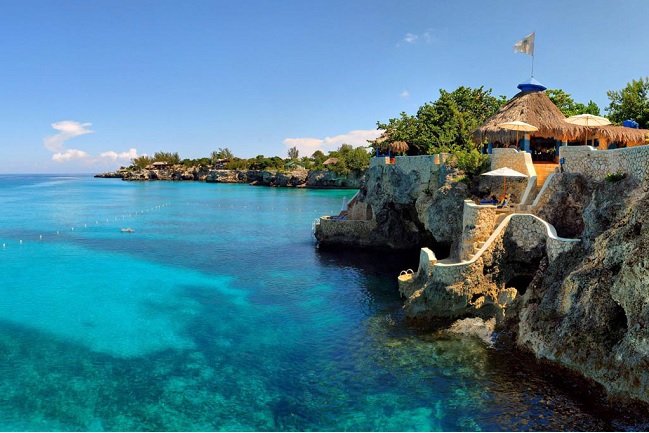 The weather in Jamaica is enough to draw holidaymakers away from cold grey days at home. The dry season may be short, but average daily temperatures of 28ºC with little chance of rain make February a great month to visit.
Kingston is the capital of Jamaica and has galleries, museums, and some really beautiful historic sights to see. There is abundant night life, reggae clubs, jazz clubs, and even an English theater. What you don't go to Kingston for is the beaches.
Port Antonio, however, is great for beaches in Jamaica, offering fantastic diving, snorkeling, and river rafting as well, and it's far quieter than the more well-known places. For more resort-based holidays in Jamaica, head to Ochos Rios or Montego Bay. Also known as Mo Bay, there are plenty of shopping opportunities and superb golf courses there. On the South Coast is Treasure Beach, where the pace is far less hurried, although more and more people are discovering this beautiful area.
Marrakech
There is plenty to see and do in Marrakech. The city might be a little smelly and noisy, but it is also full of history. A must-see is the Koutoubia Mosque, towering majestically over the surrounding buildings, its four copper globes on the top are visible from miles around. Shopping in the souks is great fun and the first purchase is always a raffia bag or a basket to carry the rest of your purchases. Haggle your way around and stock up with kaftans and blankets, carpets and spices, or wool hats and cooked snails.
There are fabulous places to eat in Marrakech, as well as art exhibitions, hamman baths for relaxing, and belly dancing experiences not to be forgotten (for those, head for the parties at Comptoir). The Marrakech weather in February sees an average of around 20ºC every day with occasional light rain. Some 50 miles away in the Atlas Mountains, there is usually enough snow for a spot of skiing in Morocco.
Goa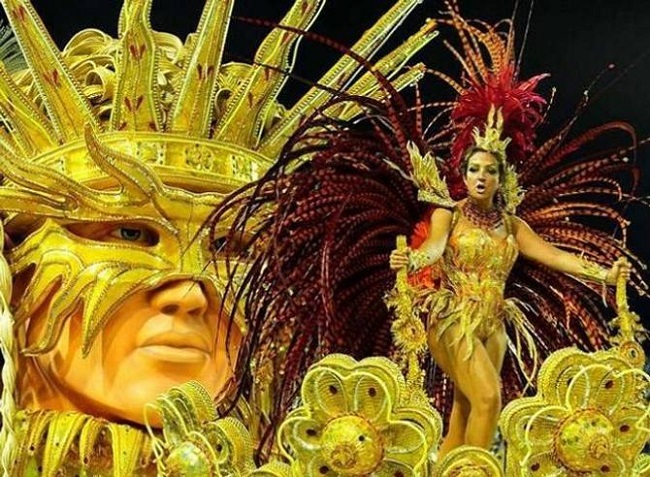 Goa has everything for a fantastic beach holiday with sun, surf, and sand. The beaches in Goa are beautiful, framed by swaying palm trees with plenty of chances to try Goan cuisine in delightful seafront settings. At night, Goa comes alive with clubs where tequila and tropical cocktails go hand in hand with dancing under starry skies to the latest sounds. The resorts in Goa offer a mix of Indian and European culture with accommodation to match all tastes and budgets.
Every February, Goa celebrates big time with carnival week. Everywhere comes alive with processions, floats, dancing, drinking, music, and non-stop, festive fun. The energy of the local people is amazing as they throw themselves into the spirit of things.
Cape Verde
The Cape Verde islands are 644km (400 miles) off the west coast of Africa and most people have never heard of them. The 10 islands offer a remarkable landscape, from golden beaches to salt flats and volcanic peaks. The climate is generally warm and dry all year round with an average temperature in February of 24ºC, 12 hours of daylight, and very little rain. The biggest island is Santiago, but the flattest and most popular tourist destination at the moment is Boa Vista island.
The water is turquoise, the sand is white, and the weather is beautiful–what more can anyone want? The islands are small enough to be able to enjoy a variety of experiences without having to travel too far. You can go hiking through the stunning mountains, fish for big game, dive for sunken wrecks, or just lay back on the pristine beaches and soak up the sun.
Mexico City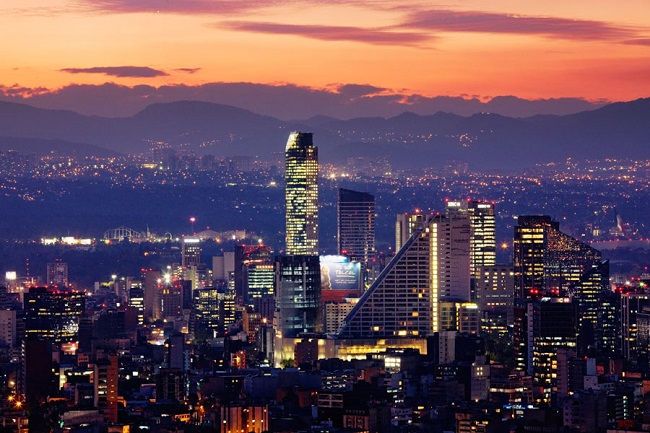 February in Mexico City is an exciting month to visit with plenty going on. The first Monday of the month is a national holiday to celebrate Constitution Day. Everywhere and everybody is noisy and colorful with parades, parties, music, and dancing taking place all over the city. Through the month, there is also the Mexico City International Contemporary Film festival, during which screenings and discussions take place around the city.
Sightseeing in Mexico City is pleasant as the weather is warm with an average temperature of 22ºC with little rain and not too many crowds. In the city, Chapultepec Castle and Park is a great way to spend a day without going too far. Within the park grounds are a couple of superb lake view restaurants as well as an old-fashioned amusement park with some scary rides. The Metropolitan cathedral is stunning and must not be missed. There are opportunities for retail therapy in the sparkling shopping centers or head to the open air markets for a bargain or two.