Where to Travel in October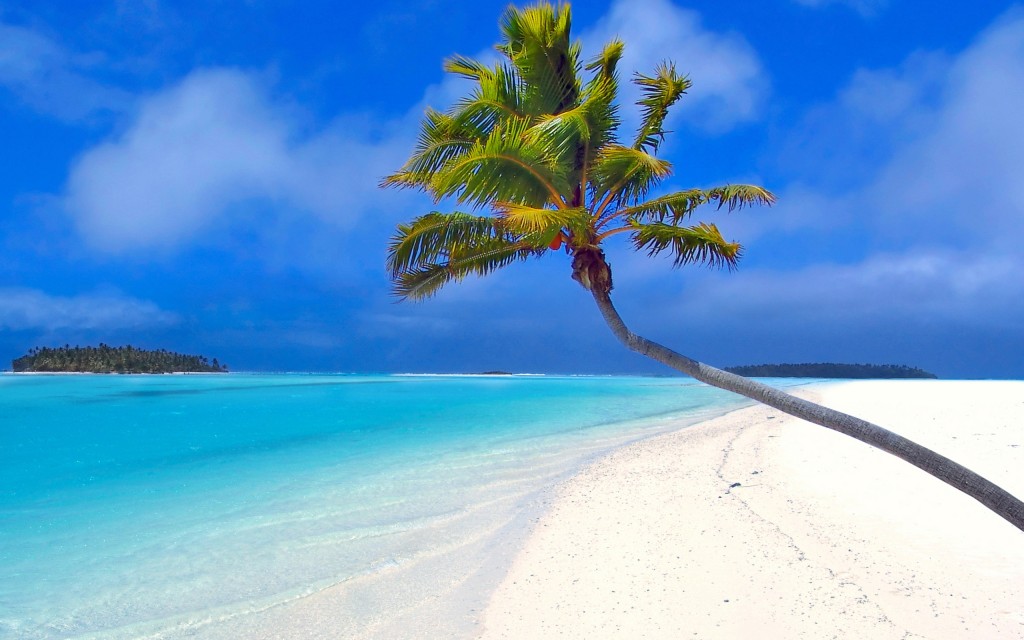 A holiday in October can mean different things to different people, depending where you live in the world. Most people looking for a vacation in October will be after some sunshine before the chill of winter sets in, but if you fancy a spot of skiing, head for the southern hemisphere.
Cape Verde
The Republic of Cape Verde is an archipelago of 10 islands off the West Coast of Africa where the cultures of Africa and Portugal meet. Three of the islands have international airports and all of the islands are connected by boat. Still fairly undiscovered by the masses, The Republic of Cape Verde is a great find and the atmosphere is friendly and welcoming. The islands have everything that is needed for a relaxing holiday from 4-star hotels to individual guest houses. Local drinks are Strela, a beer made on the islands, and Grogue, made from sugar cane, which is often used to make Caipirinha cocktails.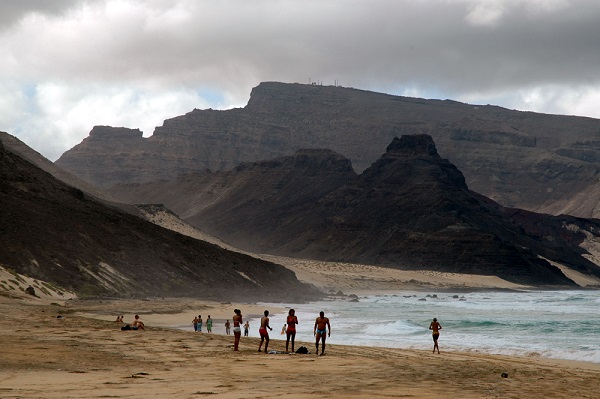 The temperature in October averages around 26ºC, so pleasantly warm, and there are about seven hours of sunshine per day. Imagine soaking up the sun on a white sandy beach one day and then hiking through verdant mountain scenery the next. Try any number of water sports or go big game fishing. Swim round ship wrecks in the clear turquoise waters of the North Atlantic Ocean and maybe find some long forgotten treasures.
Southern Africa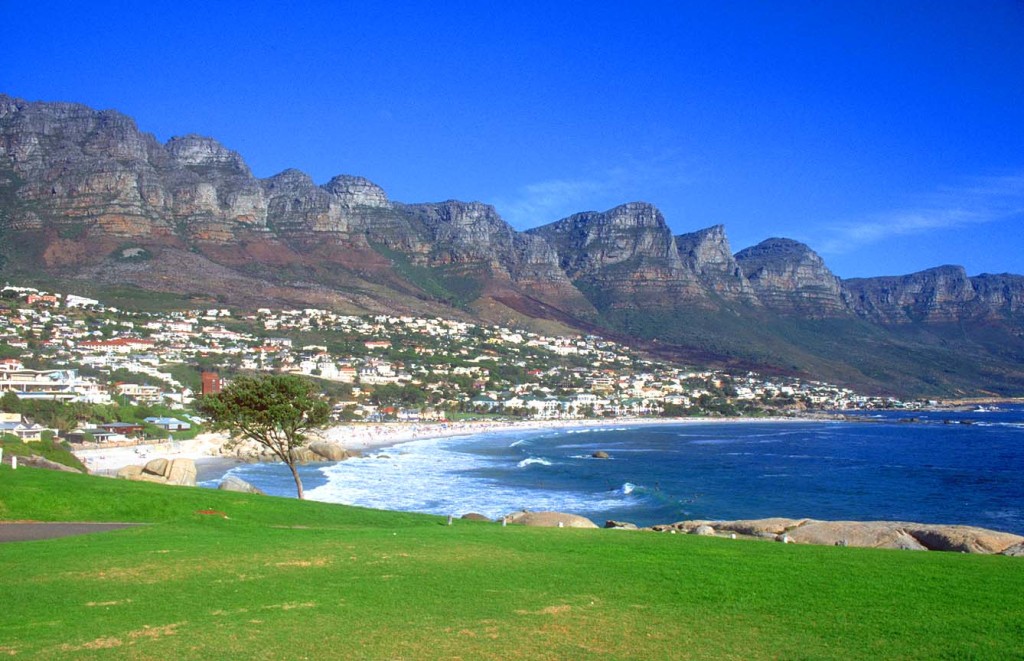 October in Southern Africa is the end of spring going into summer. The grey of winter has disappeared and the days have a promise of summer warmth in them. For safari treks, September and October are good months, with fewer crowds but more than enough chances to see the Big Five. For a spectacular display of floral color, the semi-desert area of Namaqualand on the west coast bursts into life at this time of year. South Africa, Zambia, Malawi, Namibia, Botswana, and Zimbabwe are all part of Southern Africa, so there are plenty of destinations to choose from.
Ski holidays in Chile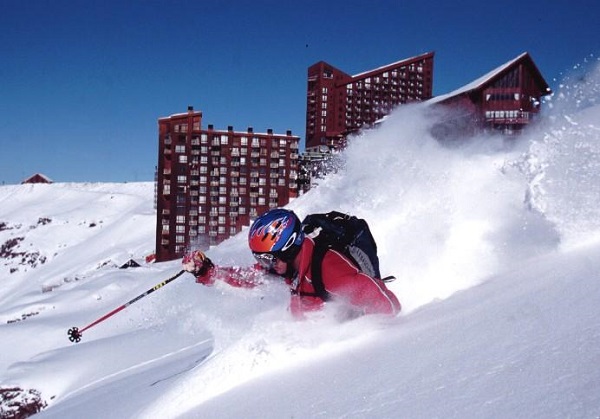 The ski season in Chile begins in mid-June and lasts through until October. For a luxury break, the upmarket resorts of Valle Nevado, Portillo, and La Parva offer first class hotels and more than just skiing with opportunities for heli-boarding and heli-skiing. The Three Valleys resorts of Farellones, La Parva, and El Colorado are a couple of hours from Santiago and area all interconnected into one massive ski area.
Canary Islands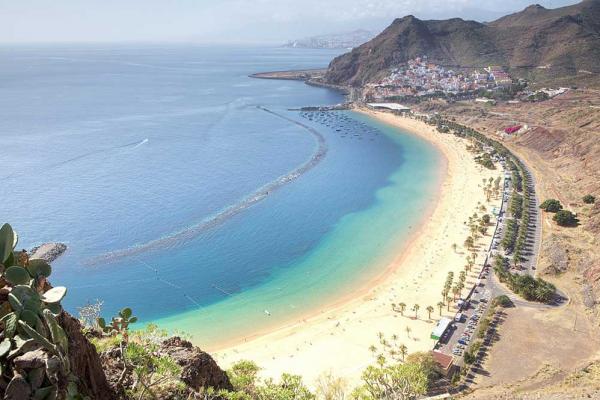 There are over 1500 kilometers of beautiful sun-kissed beaches throughout the Canary Islands, where in October the average temperature stays around 24ºC. For noise, hustle, and bustle, head to the south of Tenerife where the resorts of Playa de Las Americas and Los Cristianos are lively and fun-filled. The north of the island is quieter and much greener but with its own attractions. Gran Canaria is the second-largest island and has the 3.5 kilometer beach of Maspalomas with beautiful smooth sand and stunning sand dunes. Lanzarote is a busy island but not quite up to Tenerife's level. For miles of unspoilt sandy beaches, Fuerteventura and La Gomera are the best islands to visit.
For an out of season holiday to top up a tan before winter sets in, the Canary Islands are great. There are all standards of accommodation as well as a multitude of places to eat and drink. Typical Spanish restaurants with delicious tapas sit side by side with "Brit" bars that serve chips with everything and pints of best bitter.
Cyprus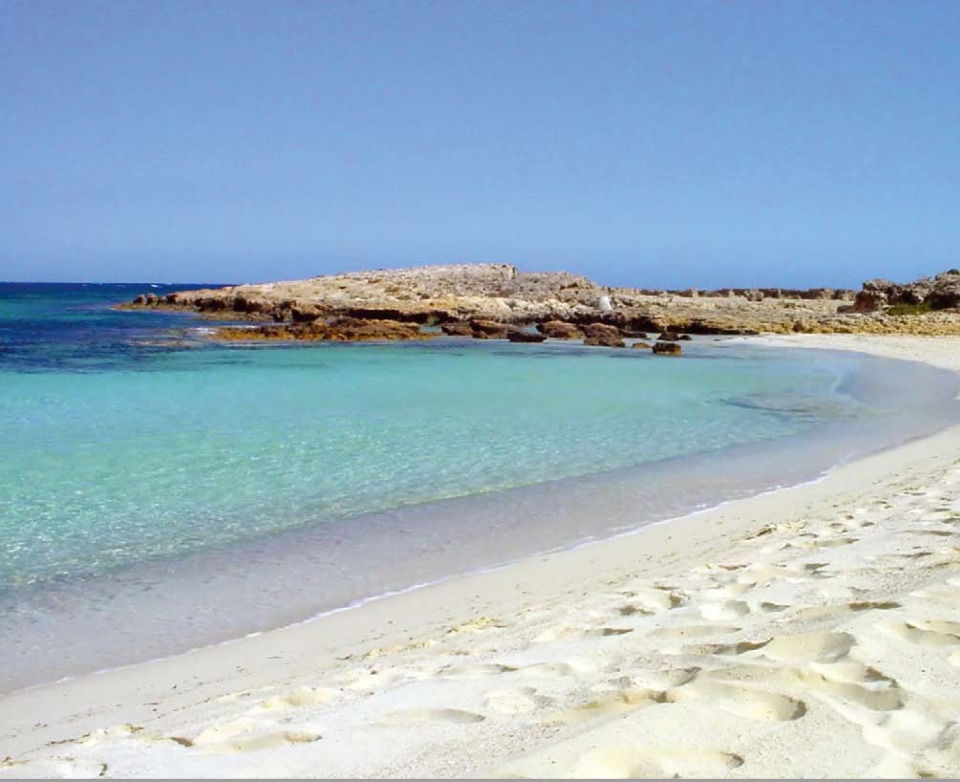 Cyprus is great in October as the mercury still reaches around 21ºC. Whereas many of the other Mediterranean islands are cooling down as autumn approaches, Cyprus is a perfect place for a warm, but not hot, holiday. The tourist industry is well-established and there is everything to have a good time without the risk of getting a nasty case of sunburn. The Troodos Mountains are calm and peaceful while Ayia Napa is party central and the slightly eccentric town of Paphos gives the best of both worlds.
Tunisia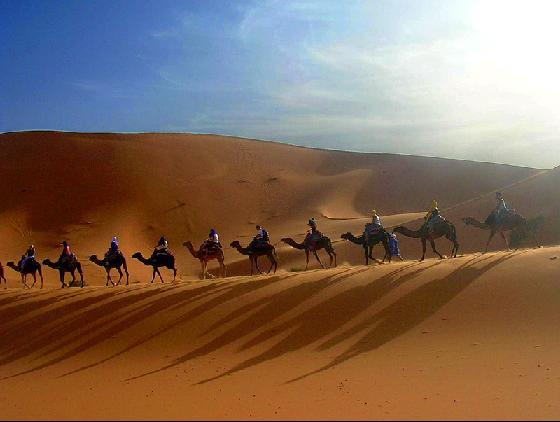 A North African favourite that has culture, history, and beaches. Tunisia in October is great, seven hours of sunshine a day and an average temperature of around 21ºC. There are hotels to suit all pockets and some wonderful beaches can be found in Carthage, once the third-largest Roman city in the world.
Dubai – UAE
With ten hours of sunshine a day and average temperature of 29ºC, October is a really good time to visit Dubai. The summer months can be unbearable in the UAE, so if you want to try the fantastic beaches, stay in weirdly-shaped luxury hotels, and marvel at the striking modern architecture, autumn is a good time to visit this part of the world.
Sharm el Sheikh – Egypt
For a diving holiday in October, the Red Sea and Sharm El Sheikh offers one of the best locations in the world. There is about ten hours of sunshine a day and the average temperature is around 27ºC. This once tiny fishing village on the tip of the Sinai Peninsula, with its clear seas and colorful marine life, has become a popular holiday destination.
Hokkaido – Japan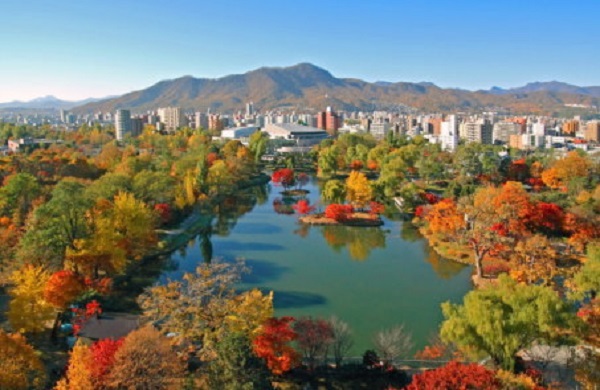 For autumnal color, the first place to come to mind is probably New England. An alternative place for an October holiday to see the leaves changing color is Japan. Early October in Sapporo brings beautiful shades of red, orange, and gold while later in the month the city of Hakodate follows suit. There are many hot springs on the island to relax in after the sun sets on the golden carpet of fallen leaves.
New York City – USA
Join two million or so ghouls, wizards, vampires, and witches and head for the Greenwich Village Halloween Parade. This is the largest parade of its kind in the United States; just add in some musicians, dancers, and puppets and you have a fantastic party. October in New York is great as the weather is cooler but not too cold and there is always time for a spot of early Christmas shopping.
Churchill, Canada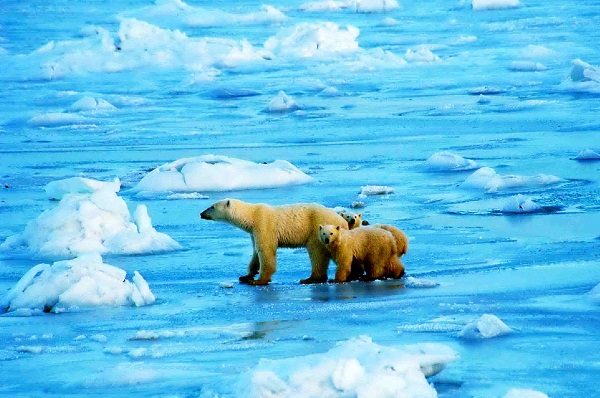 Churchill is on the shore of Hudson Bay in Manitoba and is known as the Polar Bear Capital of the World. In October and November, the polar bears are migrating across the tundra and tend to stray into the town. The 1,000 or so residents are well-organized with bear look-out patrols and a 24 hour bear hotline to warn of any approaching bears. Simple safety rules apply like never walking the streets at night in bear season and always leave your car unlocked in case anyone needs to escape from a bear. The six weeks of bear season can see up to 12,000 tourists flood into the town in hope of catching sight of one of these magnificent creatures.
New England – United States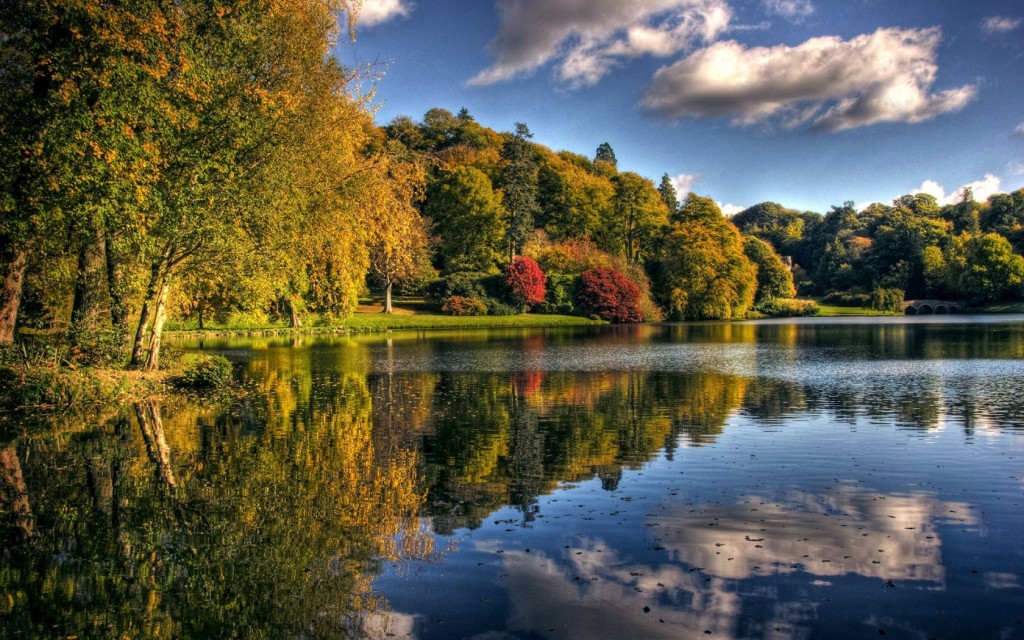 No October holiday suggestions list would be complete without mentioning New England. The states of Pennsylvania, New York, and Massachusetts are the best ones in October to see the glorious array of red and golden hues as the trees change color, ready to be stripped naked through the winter.
Skiing in Australia
The ski season in Australia starts in June and ends in October. The terrain is great for skiing and if you decide to ski Down Under, you will be taking part in Australia's most popular winter sport. Head off to New South Wales, Tasmania, or Victoria where all the ski resorts are located. The ski-lovers paradise of Selwyn Snowfields is known for the sunny weather while Mount Buller, Thredbo, and Perisher all offer exciting skiing opportunities.
Hawaii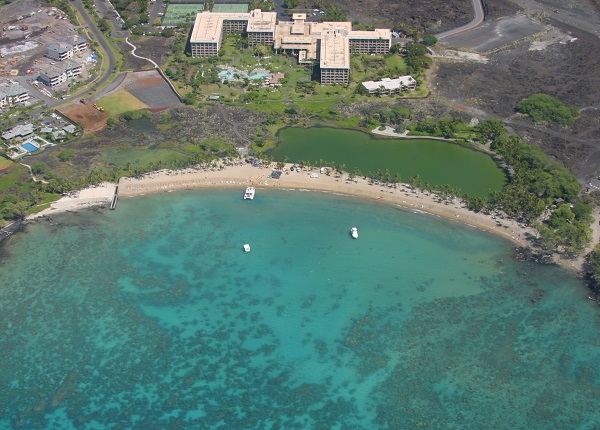 For sunshine, sparkling sand, and crystal clear waters, head to Hawaii. The largest of the Pacific Islands, Hawaii offers more than just water sports, there are loads of activities and traditions that make this sun-kissed paradise a great all-around destination. The October temperature is around 26ºC with a daily average of eight hours sunshine. The beaches of Anaehoomalu are great and try checking out the body surfing action at the Hapuna recreation area. Oahu is the most popular island and there are many festivals and celebrations going on all year round with something for everyone to enjoy.
Festivals
There are festivals held all over the world in every moment of the year, but these are just a few of the October ones, the dates can vary slightly.
In the Philippines, the MassKara fiesta takes place with up to 450,000 people thronging through the streets. This all happens on the weekend nearest October 19th.
The Paul Bunyan Show is in Ohio the first weekend of October. Axe throwing, log rolling, and wood-carving with chain saws are all part of this premier lumberjack tournament.
In an old cable factory in Helsinki on the third weekend of October, not just Fins but many other Scandinavians come together at Koneisto to drink a liquorice-tasting liqueur called Salmiakki and listen to electronic music.
The Melbourne International Arts Festival takes place mid–October for 17 days. All kinds of performers come to join the fun at one of the top art festivals in Australia.
The aptly named Oktoberfest runs for 16 days from late September into early October. Brush off your lederhosen and dirndl skirts and get over to the Theresienwese in Munich, Germany, to drink your fill of as many steins of beer as you can.