Adventure Travel for the Gentle-Hearted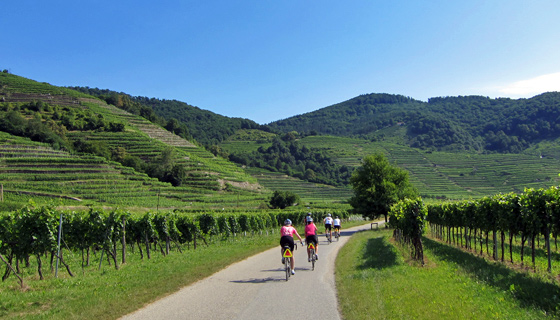 When going off on a holiday, your adventures don't need to be extreme. Lots of people like to push the envelope and take on harder tasks to get an adrenaline rush. The great news is, if you like adventure but don't really need to go that extra mile for your own adrenaline rush, you'll find that there are several companies that cater to the more casual adventurist.
Adventure doesn't need to mean hardcore. It can simply mean exploring unknown territory, and that's where adventure for the gentle-hearted comes into play (no pun intended). Nowadays, you can find softer adventure options broken into three categories: connect to nature, physical activity, and culture. With this in mind, you'll see that the options are endless as to what you can do.
Don't be fooled, though. With this gentle adventure, you'll still get all the highs and lows you would if you were pushing yourself to the breaking point. For instance, you could grab yourself a neat little trip in Napa Valley with G Adventures that will have you biking down some cool trails, kayaking some fantastic waterways, and hiking some gorgeous areas within the Bay Area towards Sonoma and Napa. And since you're in wine country, you may as well sample some of the local products!
Take a walk along the byways of Ireland or hike a rain forest. Canoe down a quiet river in Wisconsin. How about heading out towards Nepal for trekking, biking, and wildlife watching? With this gentler type of adventure, you'll be able to partake in activities that are accessible no matter what level of expertise you may (or may not have) and no matter what age you may be.
Culturally, you can enjoy a down-to-earth experience that will be you closer to the people in the communities that you visit. Local experts may help you along your adventure or perhaps you can find some local guides to show you a bit of history around the town.
When searching for that perfect trip, you'll find several companies that have adventures broken down by age group and grade of difficulty. Some of the easier levels would include something like camping, hiking, and horseback riding. More intense adventures may include racecar driving, hang gliding, or scuba diving. Depending on your own limitations, you may want to take a look into holding some travel insurance in your name just in case something happens.
Regardless of what you have a hankering to do, you'll find that adventure for the gentle-hearted is widely growing all over the world. So, just pick your favorite spot and head on out for a holiday of fun and excitement that will be truly unforgettable.