United States National Parks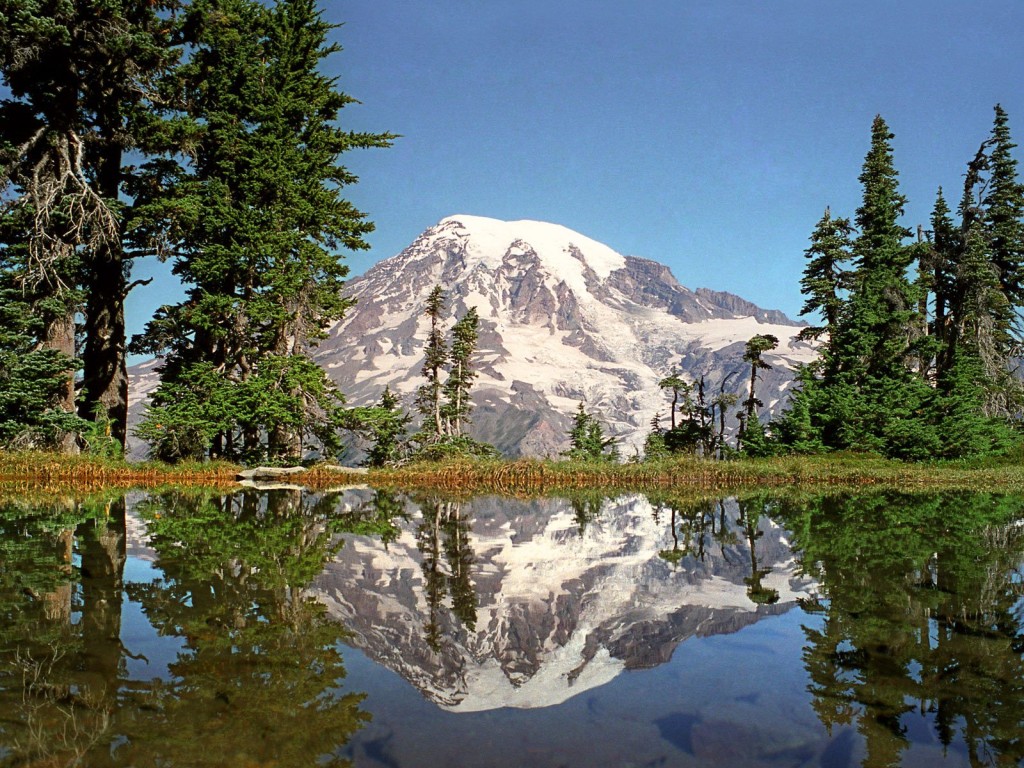 The United States has a system set up through the National Park Service to preserve certain areas of the country. This system has been in effect since the 19th Century with John Muir and Theodore Roosevelt spearheading some of the more beloved parks to be formed.
There are hundreds of parks throughout the United States that have been designated National Parks. Obviously we don't have a chance to talk about all of them here, but hopefully we'll be able to provide a good sampling. Yellowstone in the Northwest, the Grand Canyon in Arizona, and Zion in Utah are some of the most-visited parks, offering amazing vistas, wonderful chances to interact with nature, and an unforgettable look at some of America's natural beauty. But let's talk about some of the quieter, lesser-known, and less-visited parks.
Isle Royale National Park, Michigan
When looking out upon Lake Superior, you'll see an archipelago of islands—Isle Royal being the main one. It's there that you'll find a national park only accessible by boat or seaplane, making it quiet and isolated. If you don't enjoy crowds and just want to take in Mother Nature, then this is the place for you. You'll find yourself close to nature as there are no wheeled vehicles allowed on the island. Try your hand at kayaking, dive to sunken ships, or hike the many trails throughout the park. Isle Royal is not a small park, so plan on staying for a little bit. You can either camp or stay at the Rock Harbor Lodge. Charters and tours are also available.
National Park of American Samoa
People sometimes forget that the United States is more than just 48 Contiguous states and 2 faraway paradises—it also has other land within its dominion. The South Pacific US territory American Samoa has a national park set aside to show off the island's natural beauty and grace. Here, you'll find coral reefs, a rain forest, deserted beaches, and a chance to go wildlife watching. Nearly 900 species of fish can be found on the reef. Hardly any tourists actually come out to this park since it's only reachable from Pago Pago, New Zealand, Australia, or Fiji; but if you get the chance, make the trip—it's worth your while!
http://en.wikipedia.org/wiki/National_Park_of_American_Samoa
Bryce Canyon National Park, Utah
While visiting Utah's Zion National Park, head over to nearby Bryce Canyon National Park as well. This is a great way to make a Utah vacation last forever in memory. Grand Canyon, Bryce, and Zion are all a part of the Grand Staircase, a circuit of national parks in Utah that are so awe-inspiring in their beauty that it will leave you speechless. Less than half the people that visit the others bother to make the trip to Bryce, but it's actually not out of the way at all. Bryce offers so much hiking, so plan to stay a while to take it in, camping at one of the many grounds within the park or staying at the Lodge or the few nearby hotels. Golden spirals dot the landscape, and as the sun plays upon these surreal rock formations, the colors change in a brilliant display. At nighttime, gaze up at the millions of stars in our galaxy, while enjoying nearly complete silence.
Mount Rainier National Park, Washington State
Mount Rainier is actually an active volcano that, fortunately, hasn't erupted in quite a while. A scenic loop offers a breathtaking drive with many outlooks and overlooks, displaying some of the most fantastic landscapes in the Pacific Northwest. Experience glaciers, an ice cave, hiking trails, and a climb to Mount Rainier's summit while enjoying the best that this park has to offer.
http://www.nps.gov/mora/index.htm
White Sands National Monument, New Mexico
A unique national park, White Sands looks just as the name states: silent, rolling dunes that call to all of us sentinels. Stretching off into the horizon are sand dunes upon sand dunes, beckoning us with their wispy charm. Hike or drive through the park to gaze upon the sparkling gypsum sands.
With so many United States National Parks to choose from, be sure to allow yourself plenty of time to see them. While visiting the parks, you'll find yourself fully immersed within everything that creation has to offer. Relax and enjoy!
Find lodging near all of these US National Parks at www.ProntoHotel.com.