Getting Ready for Iron Maiden in Munich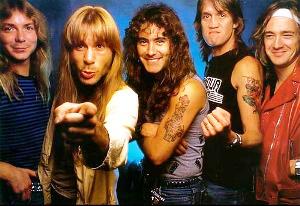 People that are visiting Munich in May are probably going to attend one of the biggest concerts this year: Iron Maiden at the Olympiahalle.  Since not everyone is from Munich, some preparation for this trip is needed.  You want to learn a bit about the city and make your booking in advance, as well as find out where the concert is being held.  This little bit of information can help you prepare for your trip so that no mishaps take place and this way you can also have stress free days while on vacation.
A concert is a fun event to participate to and if you are going to a heavy metal one, then you will have an even better time.  An
Iron Maiden concert
will be filled with good music and energetic sounds, as well as new hits.  The band is playing songs from their new album The Final Frontier.  Once you and your friends have bought your concert ticket you should start looking for flights to Munich in May, as well as hotels in Munich.  May is mid season thanks to the city's favorable weather, so flights will be more expensive than flights in February, but you should have no problem finding deals on some of them if you start planning your trip now.  From this reservation your first two major expenses have been covered.  The next step is finding a hotel near the venue for the concert.  The Olympiahalle is near Olympic Park and therefore Munich hotels near Olympic Park or near one of the U-Bahn metro stations is the best choice.  You can find some great deals for hotels in this area on websites like prontohotel.com or kayak.com.  The comparison sites are able to give you the best prices on the net.
With your concert tickets bought, as well as the complete booking of your flight and hotel, you are ready to plan your before and after concert events.  Munich has attractions and plenty of bars and restaurants for you to have some fun and great food at.  Whether you are going alone or with friends you can be sure to have plenty to do in between the concert date on May 31st.  Also, if you are going with friends, let them know about booking ahead as well, so that they can get great flight and hotel prices too.