A Venice Vacation with the Adventure of Venetian Glass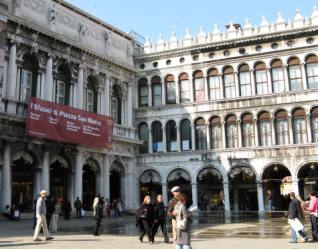 Venice is a vacation that everyone dreams of doing at least once in their lifetime.  It has a very special city layout, as it is surrounded by water and connected by bridges.  For your Venice vacation there is a special event that is taking place until April 25: the Adventure of Venetian Glass.  The chance to see this exhibition adds to your Venice experience in a way that you can't even imagine.  What you need to know to plan your visit, including the Adventure of Venetian Glass stop, can come in handy.
The Adventure of
Venetian Glass
is an exhibition of glassware that takes place in the Museo Correr for a limited time.  As mentioned above you can find it there until April 25, afterward you will have to wait for the next exhibition.  When in Venice from now until the last day of the exhibition you can visit the
Museo Correr
in Piazza San Marco.  The cost per ticket ranges between € 8,00 and € 5,00 and you can go every day from 10:00 a.m. until 5:00 p.m.  This exhibition is amazing because it shows you more than four sections of glass work.  You start with archeological glass, move on to glass from the 15th to the 18th centuries, the 19th century and finally ending with the 20th century.  The exhibition allows for visitors to see the developments of Venetian glasswork, as well as where it is going.  This art show is a definite plus to your visit in Venice.
When planning your trip to Venice this year you should know that right now it is low season due to the winter weather and passing of the holidays.  If you are looking to save on flights and hotels for your trip to Venice now is the time to book.  Websites like skyscanner.com and
prontohotel.com
can help you with finding the best prices available for now departures and stays, as well as for the future months.  The closer you get to April brings prices to rise, also when spring approaches, Venice becomes mid to high season.  This means an automatic up in prices.  It is for these reasons that booking in advance and using websites like the ones mentioned above can help you with saving and planning your Venice vacation.  The Adventure of Venetian Glass exhibit will add to your sightseeing list and you will leave the Italian city wanting to come back for more.