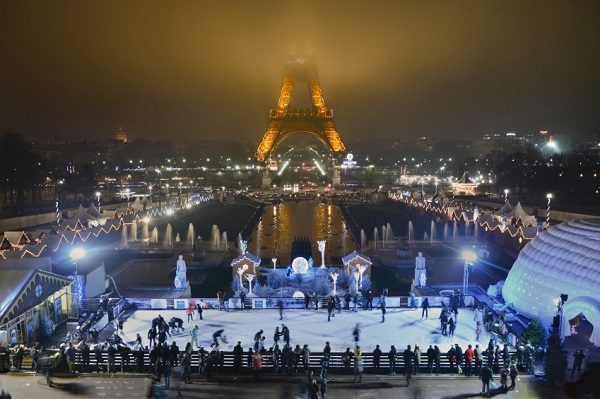 Paris, the City of Light, looks and feels special during the winter. The city is special quite honestly throughout the year. It has often been said that Paris is dark and gloomy during the winter as it can rain quite often, but you should also know that Paris lights up wonderfully well at this time of year. There's an extra sparkle everywhere. Christmas décor glows brightly. Snow graces the city streets. It is impossible to resist the charm of Paris in the winter.
Stop over at Concorde and stroll the Champs-Elysées, which has thousands of lights shining along the beautiful avenue. You should walk all the way until you reach the Arc de Triomphe, or walk on Haussmann Boulevard and look through the windows of the department stores there. The decorations and seasonal wonders are sure to bring out the child inside of you. This area of the city is extremely popular with tourists, but there are very few tourists in Paris during the winter, so you will have little company. There is never that mad rush of the summer, so you will have the chance to truly savor Parisian life, getting to know the locals up close.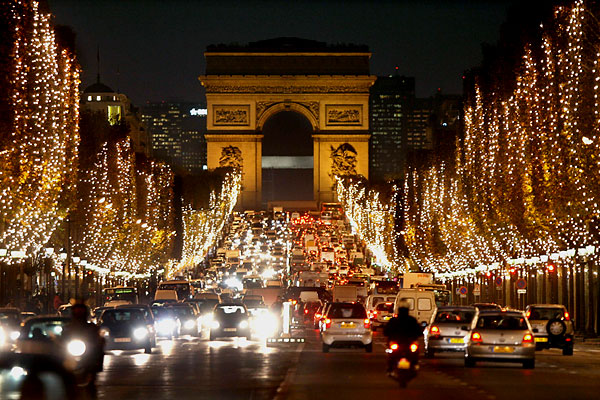 Winter in Paris also means lower hotel prices and inexpensive airfares. So you'll save some real money.
In addition to the shops along Haussmann Boulevard, you'll also find Christmas markets popping up virtually everywhere in the city during the winter. You will find them in Saint-Sulpice, Saint-Germain, Trocadéro, and Champs-Elysées.
Indoor Options in Paris During the Winter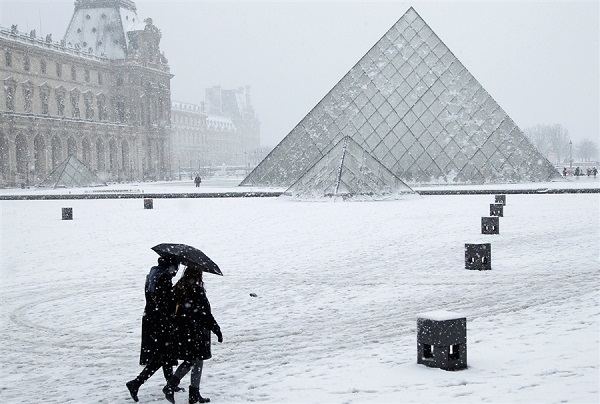 There are plenty of indoor things to do in Paris during the winter. Paris is a city of museums: the Louvre, Musée d'Orsay, Musee d'Art Moderne, Musée Marmottan-Claude Monet, and others. Fewer tourists during the winter means there are hardly any long queues, so you'll get to spend more time seeing the exhibits. There are concerts and art galleries to visit as well. In fact, the art season blooms during the winter in Paris.
There is a stunning city hall in the Hotel de Ville and an outdoor skating rink is installed in front of it this time of the year. Take a turn here to enjoy this winter wonderland, an inexpensive way to enjoy Paris during the winter.