What to Do While in Puerto Vallarta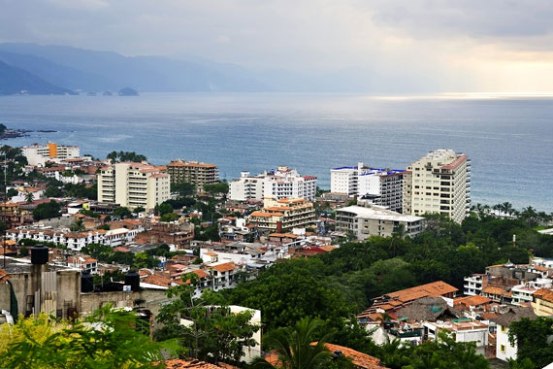 Puerto Vallarta is a Mexican fabulous resort city, famous for its beautiful beaches and cozy atmosphere. There are two hottest beaches in Puerto Vallarta. Los Muertos is the main beach in downtown. It is the right place to embrace the joyful scene of the city.
The entertainment is always there each year, but you may find it hard to rent some water-sports equipment on weekends during non-rainy season.
However, the itinerant vendors are always ready to help, and to annoy. Olas Altas Beach is the second most popular beach in the city. It is pretty similar to Los Muertos, only the number of the vendors that slightly different. The waves are sometimes great for surfing. During high season, Ola Altas Beach can be as busy as Los Muertos.
The high season in Puerto Vallarta is usually from late November to March. It also depends on the time of the College Spring Break in the US. Puerto Vallarta is often called La ciudad más amigable del mundo  or the friendliest city in the world. It is one of the most favorite destinations in Mexico besides Acapulco and Cancun.
There are various things to do while in Puerto Vallarta. Here are some suggestions for you:
Canopy tours
Canopy tours require unlimited guts to fly from one tree to another in the middle of a forest. Don't try this one out if you are scared of height. But if you want some shot of adrenaline, it's all yours.
Water sports
Water sports are varied. You can dive into the underwater around Las Marietas islands to spot some beautiful fish. You can also go to the narrower beach for snorkeling. Surfing is definitely recommended especially when the waves are good. If you come with your children the dolphin attraction seems fantastic for your kids.
Dining out
The sea and sun in Puerto Vallarta are surely worth an admiration. But the restaurants are also too tempting to be left out in your review. Every November there is International Gourmet Festival where many chefs will always do their best to serve the best dishes based on their own secret recipe. Fine restaurants and street stalls are just abundant along the street in the city.
Enjoy the sunset
Make your own space at Los Muertos Beach while holding a glass of cocktails as the sun goes down. Lie your head and relax while listening to the live music from the bar. Rest your body and mind before the night arrives. You don't want to be exhausted for the lively night is just right in front of your door.
Latino time
Almost all the foods and drinks in Puerto Vallarta are suitable with foreigners' palate. But surely you want to taste something local while in one place that you cannot visit every day. Your roast pork and fried plantains will taste much better if there is a mojito on the table. After finish with the dinner, hit the dance floor for some salsa and merengue dance at La Bodeguita. The show usually starts at 11 pm.
For more information about what to do, consult The Official Puerto Vallarta travel guide