Where to Travel in August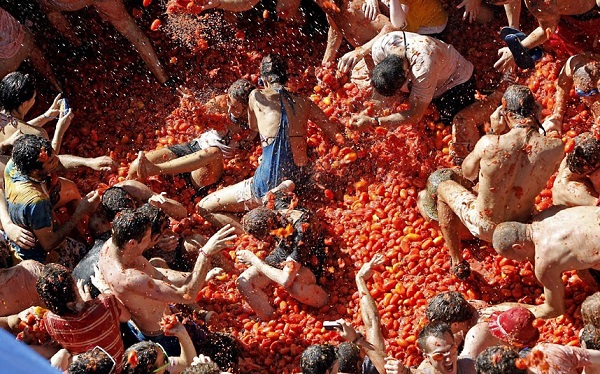 August is a great time of year to travel–if you're in the southern hemisphere, it's the perfect time to escape the dead of winter, and if you're in the north, it offers one last chance to go on a summer adventure. Here are some great destinations to visit in August:
Northern Australia is great in August. Get hot and dusty with a week on a working farm then relax with a week snorkeling in the clear waters of the Great Barrier Reef.
Anywhere that is covered in snow in winter can offer a whole different holiday experience in August. There are many beautiful cities to choose from, and while they are pretty in winter blanketed in snow, there is a whole different colored world waiting to be discovered when August arrives.
Try an August fly/drive through Canada, the vast spaces will amaze you and you will appreciate the fact that you are not there in winter when the temperature can go down into the waaaay below zero range.
What about watching whales in Alaska? August in Alaska is a super month to visit and you can go grizzly bear tracking in this beautiful country that is still hasn't been discovered by the masses and remains unspoiled.
Mount Fuji in Japan has a magical, mystical quality in the month of August. The snow has cleared and the vegetation in the surrounding forest is lush. The refuges and mountain rest stops are all open, and when you reach the summit, you can send a postcard from the Mount Fuji post office at 3,776 meters!
Festivals in August
One of the world's biggest festivals in August is La Tomatina in Buñol, Spain, near Valencia. Spend a messy afternoon while ton of tomatoes are thrown around in the streets by the participants in this strange but intriguing glimpse into Spanish life.
August in Budapest brings the Sziget Festival, a huge cultural and music festival held on a 266-acre site featuring around 1,000 performances. Imagine an island in August with 400,000 people watching artists perform on 30 stages and DJ's 24/7. Óbudai-sziget, or Old Buda Island, has a campsite and plenty of places to eat and drink. This Czech festival lasts for seven days and is non-stop party, party, party!
If you want to go the Far East in August, the Obon festival in Japan happens in the middle of the month. What started as a Buddhist custom is now a holiday for family reunions with many employees being given time off to celebrate.
Scotland in August brings the Edinburgh Military Tattoo and Festival of the Fringe. Pack for all weather as it can still be cold around Edinburgh Castle in August.
Snow in August?
If you want snow in August, head for Chile where, in certain parts of the country, ski season is at its best in July and August. Termas de Chillan and Valle Nevado are a couple of the best ski locations in Chile.
For anyone that doesn't like the hot sun in August, go to Vostock / Antartica. August is the coldest month in Antarctica with temperatures of -128.6ºF / -89.2ºC.