Not to be Missed Attractions in Rome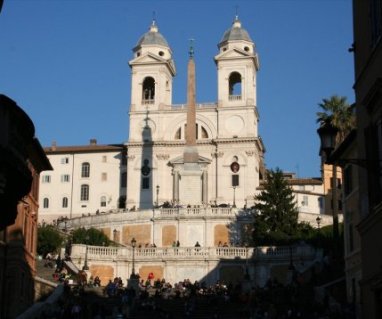 Rome, Italy is one of the most sought after cities in the world, and it's no wonder it brings in so many travelers from all over the world, month after month. If you're looking for the best rates to travel to this hopping Italian city, make sure to visit during the winter months of January, February and March for reduced airfare and hotel prices. There are many things to see in Rome, including the most popular: the Spanish Steps, the Pantheon, the Coliseum and the Vatican.
One of Rome's most spectacular sights is the Trevi Fountain, and a free attraction to visit as well! Although it's often crowded with tourists, there are many benches around to sit down and relax. The fountain itself is wide and deep and is twenty meters high. As the myth goes, by throwing a coin over your right shoulder, you'll return again to Rome. Another wonderful Rome attraction that you shouldn't miss is the Spanish Steps. It's a free activity in Rome, and perfect for tourists traveling with their family or significant other. Although the climb is a bit steep, the Spanish Steps have a stunning view from the top.
When booking your cheap hotel in Rome, be sure to find a conveniently located one so that you're not spending all your time walking to Rome's attractions. There are many available and categorized by district, neighborhood and others on www.hotelsinrome.net .