Where and When to Look for Affordable Rates for your Vacation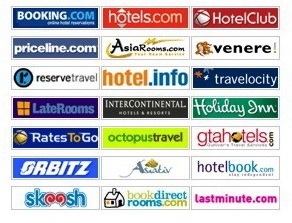 Each year millions of people go on vacation. They travel around the globe to places like New York, Tokyo, Sharm El Sheikh, Prague, Paris, Rome and Madrid. All these destinations, plus others, have historical value; monumental and natural attractions relax and fun. Vacation is a person's way of unplugging from every day life. There is only one tiny problem, money. Expenses are what get in the way of making a perfect vacation, but it doesn't always have to be this way. There are methods to make one's trip a more reasonably priced one. To find affordable rates: Do It Yourself (DIY), use the online tools provided, travel during low or mid season and book ahead of time.
When
Low and Mid Season
Due to the variation of low and mid season around the world, the biggest suggestion is to study the weather patterns of the destination visiting. The tendency is for low season to be during the end of autumn until the very beginning of spring months. Mid season will be from the beginning of spring until a bit before the arrival of the best weather pattern of the country in question. High season is when it is summer or vacation time for the inhabitants of the country visiting; flights will be more expensive, but hotels in the cities will be more affordable.
Ahead of Time
Whether low, mid or high season, if one books their trip three to six months ahead of time, saving is guaranteed. Since businesses like to know who will visit them in the coming year, because it helps their annual financial calculations, there is a bonus for the travelers planning ahead. To them it is best to have a confirmed trip fully paid for less than one that will never happen at full price.
How and Where
DIY (Do It Yourself)
Since the only person to know what their desired budget is consists of the traveler himself/herself, they are the only one that can cater to their needs. For this reason DIY is the best option available when planning a trip.
Online
To take a trip one needs to buy a plane ticket, book a hotel and possibly know what excursions they want to take on their own or with a group. For the flight and hotel there are many travel sites and hotel provider sites that can offer a variety of prices to choose from and additional information. The Travel websites to visit are Booking, Travelocity, Prontohotel, Orbitz, Venere and Lastminute. Booking.com is a travel reservation site that offers an array of hotel prices based on its hotel partners. Travelocity has the same policy as Booking, while prontohotel.com gives prices based on a comparison of prices from different hotel reservation and travel reservation or search engine sites. The method used by Prontohotel.com allows getting the most affordable prices being offered on many of the major hotel website finders, but with only one click and a short amount of time. No more opening ten different websites and putting the windows next to each other to figure out the best deals. Venere.com and lastmintue.com are travel reservation sites and offer more product prices like expedia. For the excursions, websites and the hotel where one will be staying will have various options to choose from.
When following these tips the traveler will compose an affordable rate vacation that will meet their budget needs, make their vacation a reality, and give the possibility to plan more of them throughout the year that would have otherwise been postponed.