Where to Travel in January
At last, the fun and festivities of Christmas and New Year are over and life begins to return to normal. January for most of us means starting back to work and school, taking down the decorations, and waiting for the bills to arrive. For the lucky few with no such commitments and a balance left on their credit cards, January is a great time to get away from it all. The biggest question of all is where to go? The holiday choice in January usually starts with an "S": sales, sunshine, or skiing.  Kick off the New Year right with a trip to one of these fantastic destinations in January!
Paris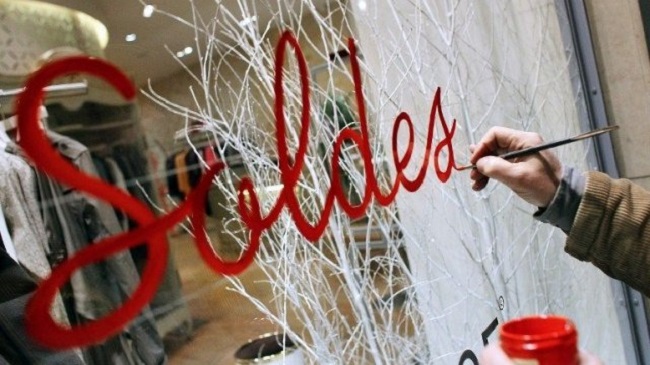 The Paris winter sales or 'Soldes d'hiver' run for about six weeks, starting in mid-January. For fans of designer wear looking for bargains, a stroll along Avenue Montaigne will reveal famous name stores like Yves Saint Laurent and Christian Dior, all offering massive reductions on last season's collections. Be prepared for early starts as queues form outside the designer boutiques long before opening time. It is not all about clothes, though, as there are many department stores and shopping centers bursting at the seams with "must have" bargains. Even if something doesn't fit or you don't like the color, it will be cheap and might just come in handy one day! Paris in January is about more just shopping; it is a good chance to see the famous landmarks like the Louvre and Eiffel Tower without the crowds.
Tokyo
If your tastes lean towards electronics rather than haute couture, head to Tokyo, Japan, for the January sales. The department stores, of which there are many, hold sales in December and January that really can't be missed. For gadget freaks and lovers of anything electronic, the Akihabara area is the place to go with its hundreds of electronic shops; some are tiny, one-man outfits and others are huge chain stores. The choice of goods along the main street of Chuo Dori is unbelievable and there is a maze of side streets filled with even more shops. Electronics might be the biggest attraction when shopping in Tokyo, but for fashion fans, there are plenty of designer stores as well, and the Ginza district is where to go to replenish your wardrobe at knock-down prices. For a holiday in January, Tokyo offers not just shopping, but also the chance to experience this diverse destination with its different neighborhoods. For vibrant nightlife, visit Roppongi with its active night club scene and, for sheer hustle and bustle, a walk across the junction outside Shibuya Station is an essential experience. All the traffic lights change to red at the same time and the sheer volume of people crossing from all directions has to be seen to be believed.
Cartagena, Columbia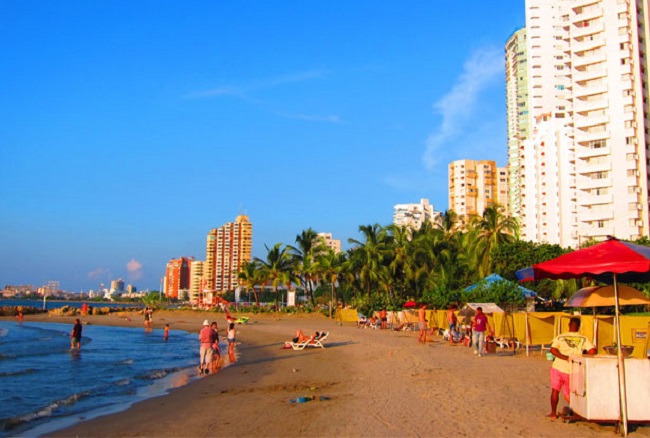 If you prefer sunshine to sales for your January holiday the weather in Cartagena, and most of Columbia, is sunny and warm. The average daily high of 29ºC (84ºF) is pleasant but not too hot and the evenings stay warm as well. Rain is highly unlikely, so no need to pack an umbrella, just some sunscreen and flip flops. January is peak season in Cartagena, but it will still be cheaper than most of the Caribbean. The Cartagena International Music Festival takes place every January and free concerts and musical events take place in plazas, churches, and theaters across the city. Classical musicians from all over the world come to play every conceivable type of instrument to thousands of enthusiastic Columbians. The festival was started to introduce Columbians from all walks of life to music, especially classical composers.
Ho Chi Minh City
The weather in this former capital of Vietnam is perhaps better in January than any other time of year. The days are warm at around 32ºC (90ºF) and, although it cools down in the evenings, it is still pleasant. For much of the year, the humidity in Vietnam is unbearable, but in January, it gives locals and holidaymakers a welcome break from its never-ending feeling of dampness and the air is much fresher. Ho Chi Minh City is not a beach resort, but for anyone wanting to travel the Southeast Asia backpacking circuit, it is a great place to spend some time. Prices in the budget sector have fallen and there are many decent Vietnam hotels and hostels at sensible prices. Eating out is cheap at the many street cafes and stalls and the nightlife is vibrant and exciting.
Florida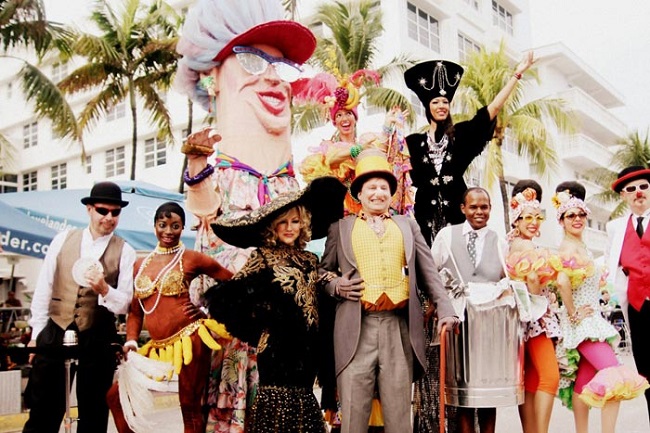 The southern tip of Florida is a safe bet for sunshine in January. Southern California isn't quite warm enough and Las Vegas can be downright chilly, with even a dusting of snow. Orlando is pleasant but Miami is just that bit farther south for it to make the difference between cocktails outside overlooking South Beach after dark or not. January in Miami also means the Art Deco Weekend Festival with around 80 events, films, lectures, parades, antique car displays, street markets, and a variety of food stalls. A must-see is Lincoln Road where the best in art, fashion, and architecture can be found before taking a table at one of the many fashionable bars and doing a spot of people watching.
Dubai
Dubai in the summer months is incredibly hot with unbearable humidity, so a January holiday to this Middle Eastern emirate seems very sensible. The weather at the start of the year is perfect, loads of sunshine, almost no rain, and temperatures in the mid-20s C (90s F) . The climate in January means that a round or two of golf is possible without melting and even a trip into the nearby desert can be an enjoyable experience. In the summer, the only place to go to be comfortable is the multitude of air-conditioned shopping centers, which rather defeats the purpose of going to this young country with its amazing architecture and soaring buildings.
Trujillo, Peru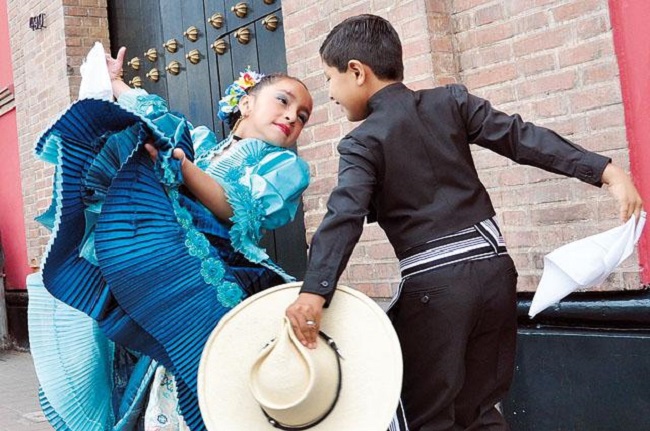 If beaches and sales are not what you are looking for, the city of Trujillo in Peru offers good weather and plenty to see. The weather is fairly constant in January with sunny days and warm evenings. For culture buffs, this little city is packed full of museums, which are quite small, but give an insight into the rich history of Trujillo with many artifacts on display. One of the highlights of the city in January is the Trujillo Marinera Festival, which showcases the city's dance of choice and is held in the last week of January. The Marinera draws in people from all over Peru as well as foreign guests who come to take part in the different categories in the competition. A party atmosphere prevails across the city with street vendors, colorful costumes, and plenty of music adding to the general feeling of fun. For equine lovers, there are displays and parades of the Peruvian Paso Horse as well during the festival week.
The Maldives
The Indian Ocean has to appeal to anyone planning a January holiday looking for white sand and clear turquoise seas. Just bear in mind that places like Mauritius and the Seychelles get rain this time of year; in fact the Seychelles can get as much rain as London in January and February. In the Maldives, the weather in January is wonderful, with constant temperatures across the archipelago of 30-32ºC (86-90ºF) and a sea temperature of 27ºC (80ºF). For total rest and relaxation with maybe some gentle scuba diving or snorkelling, the Maldives in January has it all.
Skiing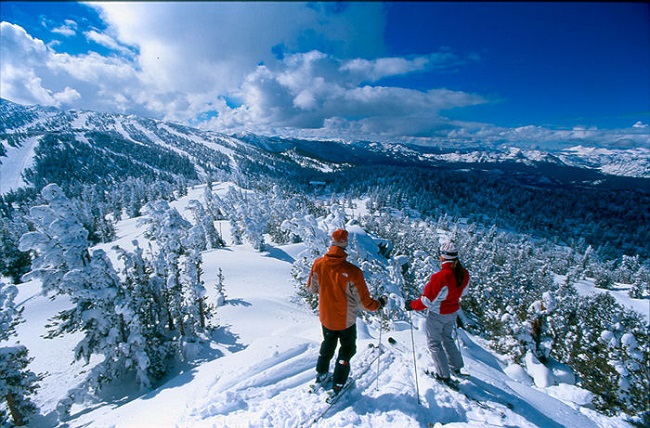 The world is your oyster for a ski trip in January with countries and resorts to suit all budgets and abilities. The Alps in Europe guarantee good snow and glacier skiing, with some of the most popular spots being Les Trois Vallees, Chamonix, Espace Killy, and Alpe d'Huez. An added bonus in this handy lull between New Year and half ]-term is that the slopes will be less crowded and the prices lower. Eastern Europe and Austria have good, reliable snow in January but the days are very short, meaning more time for evening activities like torch-lit tobogganing and drinking plenty of glühwein. In the USA, prices can be reasonable but it will be very, very cold–especially in the North East of the country. Colorado offers some of the best skiing in January; Vail, Aspen, Breckenridge, Beaver Creek, or Steamboat are some of the Colorado resorts that offer sunny weather and good deals. In Canada, it will be bitterly cold in January in the east, but it does mean good snowfall and excellent skiing conditions. Whistler in British Columbia has an average daily temperature of -5ºC (23ºF) and it is pretty much the same in Banff, Alberta.
Two-Center holidays
There are plenty of other countries that offer a snowy retreat in January, but one of the more unusual has to be Morocco. The Oukaimeden Ski Resort in the Atlas Mountains is 3,273 meters (10,738 feet) above sea level and offers great skiing in January, and can be combined with a holiday in Marrakesh or a similar resort. In southern Spain, the Sierra Nevada ski resort offers super skiing with friendly Spanish hospitality. A short two-hour drive away are the resorts of the Costa del Sol, where you can walk along promenades bathed in warm sunshine looking out over the Mediterranean Sea.