One of the most famous places in Rome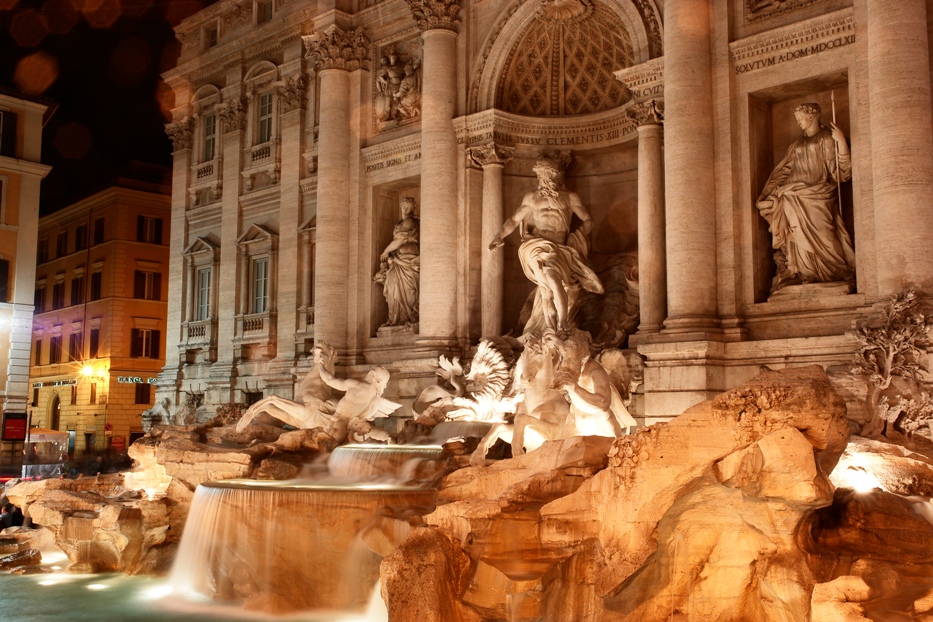 One of the most famous places in Rome, and the subject of hundreds of paintings, photographs, songs (like "Three Coins in the Fountain"), and films (like La Dolce Vita and Roman Holiday), the Fontana di Trevi (Trevi Fountain) is one place you must visit in Rome, especially since throwing a coin in the fountain will ensure a return visit to the city.  Hotels in Rome near the Trevi Fountain are in the very center of the city, and within walking distance of the Palazzo Quirinale, the via del Corso, Piazza di Spagna and Piazza Venezia, not to mention the many restaurants and shops in the historic center.
The Trevi Fountain has been a source of water for Romans since the ancient times, but the current fountain was built between 1732 and 1762.  The sculptural group shows a majestic Ocean, flanked by tritons guiding sea horses, one calm and the other agitated.  Out of all of the sites to visit in Rome, the Trevi Fountain is one of the places not to be missed, especially if you hope to return!