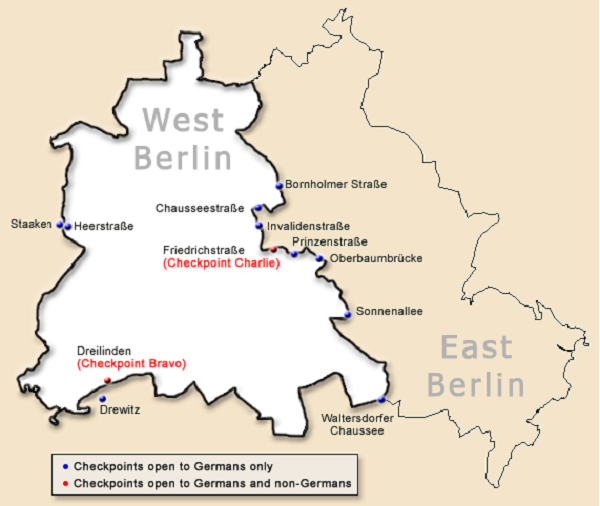 The Berlin Wall, is, or rather was, among the most famous landmarks in the world. The wall that separated two countries has now come down and unified them. On November 9, 1989, the day the wall fell, thousands rejoiced, danced in the streets, and wept, wiping out decades of separation. Its bringing down was symbolic, too – it ushered in the end of the cold war. The wall was one of the most- visited tourist attractions in Europe. And it remains one to this day.
Visiting the Berlin Wall is sure to fill you with nostalgia. It's a lesson in history, and a wrong that was thankfully corrected. But you might be surprised to learn that the Wall is still not entirely down. Yes, a part of it stands, even today. A 1.5-kilometer stretch of the Wall has been kept intact on purpose. It stands as the symbol of triumph of freedom over oppression.
The best-preserved and longest section is a 1.3-kilometer stretch known as the East Side Gallery. A lot of murals from famed international artists are painted here.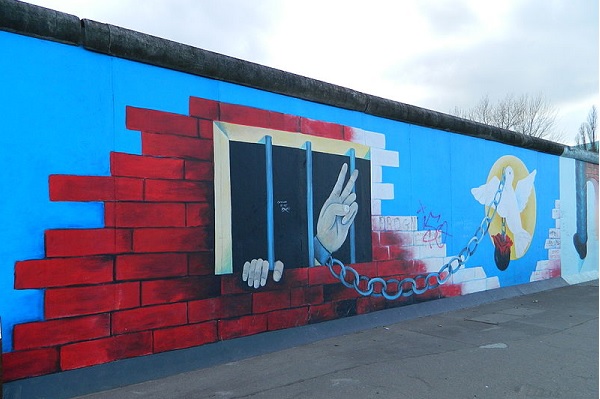 Seeing the Berlin Wall
You can visit the Berlin Wall to see this stretch. You should spend some time here to go through some of these murals. They will tell you the story of despair, poverty, oppression, and ultimately the story of victory, unification, and joy. You can also visit the places where the Wall once stood but has now been brought down. There are some bike tours that can take you through much of the stretch. It is often referred to as the Berlin Wall Trail.
Berlin Wall Memorial
At the Berlin Wall Memorial, visit the Documentation Center, the Visitors Center, and the Chapel of Reconciliation. You will find an outdoor gallery as well. There are guided tours you can take of the memorial, which is dedicated to those who died trying to cross the barrier. You can walk on the grassy no-man's land that once divided the two countries.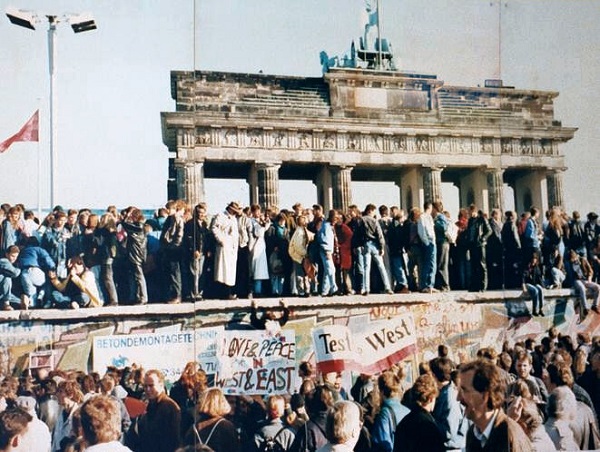 There's a modern way to walk the Wall as well. Go with the Mauerguide, a hand-held minicomputer, which maps the place where the Wall stood with GPS. There is historic video and audio and intelligent commentary along the way. Look at some of the memorabilia shops close to the Berlin Wall. There are plenty of them selling souvenirs and most of them sell small pieces of the Wall. Be careful–many of them are fakes.
Staying in Berlin
Berlin has plenty of other sights to visit aside from the Berlin wall, so you'll want to allot several days to take it all in.  From nightlife to fantastic food, amazing museums to beautiful parks, visiting Berlin means having a full itinerary.  There are many hotels in Berlin for every budget–from hostels to 5-star luxury accommodations.  Try to stay in the Mitte neighborhood (near Alexanderplatz or the Brandenburg Gate) if it's your first trip to Berlin.